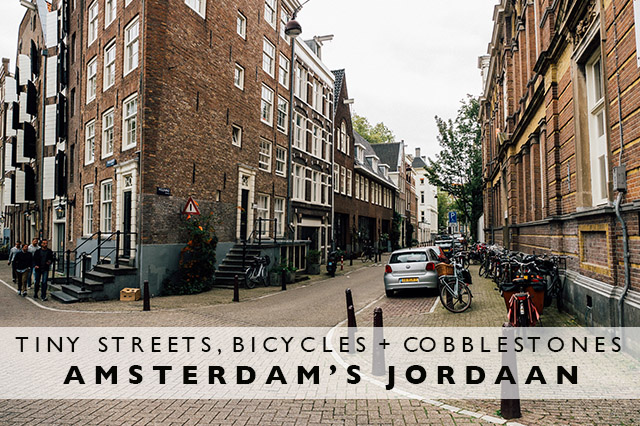 Exploring the Jordaan in Amsterdam might not boast as many of the picturesque canals as the Nine Streets, but it has a charm all its own as well.  Row houses line tiny streets that feel tucked away, bicycles take up every inch of free space along the roads and cobblestones line the streets in this beautiful neighborhood in Amsterdam.  Set close to the Nine Streets area, but feeling a bit more removed from the tourist groups, the Jordaan offers a unique appeal.
We spent hours just wandering the tiny back roads in this area, stopping for photos along beautiful row houses all nestled together along cobblestone streets.  We remarked at the cute bikes with wooden crates on them and the ancient buildings in the area.  For some time away from the hustle of central Amsterdam, the Jordaan is the perfect spot to spend an hour or two!
Traveling to The Netherlands?
See all of my posts on the country!