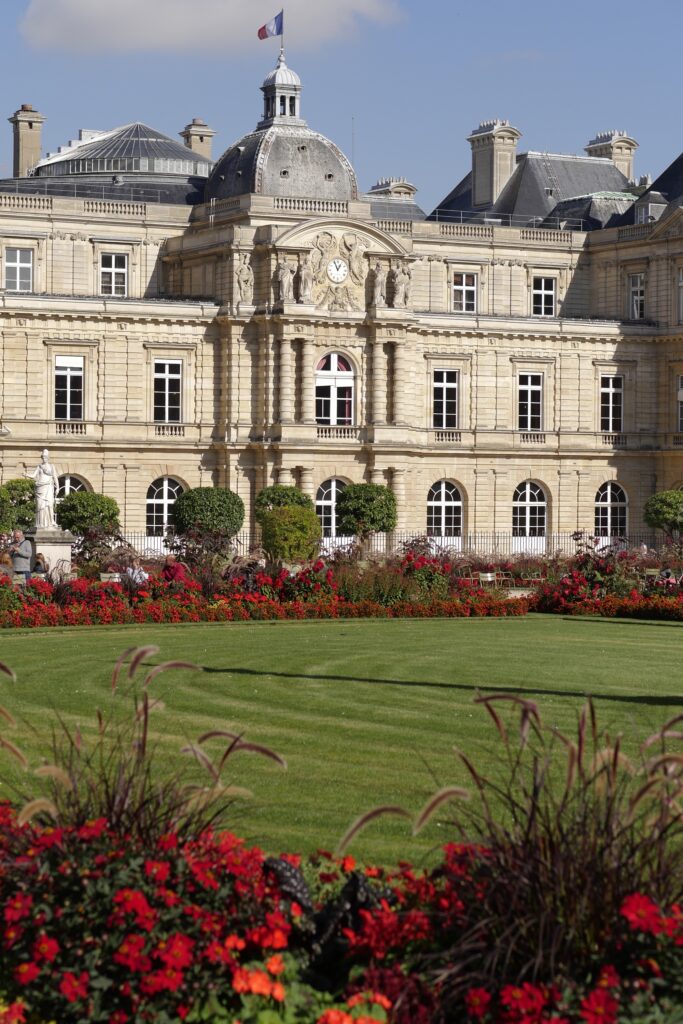 People always ask me, "where is your favorite place you've traveled?"  Without a doubt, I say Paris or France in general.  But for a traveler, that question is so hard to answer because there are a handful of places I would say are my favorites.  And when people ask me for a suggestion on where I'd recommend them to travel, I definitely have a group of destinations that are my favorites and that are places that have moved me, changed me, and that I keep going back for more.  So if you're looking for a destination and aren't sure where to go, here are the top 5 places I'd recommend you travel and that have meant the most to me over the years.

Paris, France
Perhaps my all time favorite place in the entire world, Paris just speaks to me.  Since first visiting as a child, the city has always held a certain something for me and while you may hear people denouncing the French as rude, I've actually never felt that way on all my trips to the City of Light.  Paris is lovely in all seasons but Fall has got to be my favorite, wandering the banks of the Seine as the lovely Autumn light falls around you, as people picnic on the last nice days of the year and the leaves are changing all around you.
My favorite thing in Paris: Buying a few croissants, a baguette and some drinks and finding a spot to picnic in the Jardin du Luxembourg.

Iceland
Iceland is a place that I credit for truly leaving a mark on me, for changing me on the inside.  I had never considered myself a nature person or someone that traveled to see a landscape.  But after my first trip to Iceland many years ago, I completely changed my mind.  Iceland is still one of my favorite escapes, as evidenced by our many many trips back to this amazing country.  Whether you're there in Summer and underneath the Midnight Sun or in the darks of the deepest Winter, Iceland will change you.  It's raw beauty and majestic landscapes are unlike anything else in the world.
My favorite thing in Iceland: Renting a car and roaming the country, stopping at every beautiful spot.  I'm pretty partial to the Icelandic horses along the route, so be sure to stop and say hi to them.

Tokyo, Japan
Ahh Tokyo, such a vibrant amazing city.  Japan in general is amazing but there is something about Tokyo that just keeps pulling you back for more.  Maybe it's the amazing food or the clean city streets or the kindness of the locals, but Tokyo is a place that will always be so special to me.  It's a city that comes to mind often and that has become my favorite major city in Asia over the years.
My favorite thing in Tokyo:Sitting down to a huge bowl of ramen on a cool Autumn day in Japan, watching the world go by outside.

Machu Picchu, Peru
A few years ago we headed down to Peru to explore Machu Picchu sort of on a whim and it ended up being a life changing trip for both Nick and I.  It was our first visit to South America and has made us want to make a return visit for some time now.  It also was our first visit (of many I hope) to Machu Picchu, the world famous Incan monument high in the Andes.  Seeing this ancient place was hands down one of the best memories of my life, watching the sky as a dramatic backdrop to this citadel high in the mountains and playing with the llamas that wander the grounds.  You'll be left spell bound after a trip here and it's a place you'll not be soon to forget.
My favorite thing in Machu Picchu:  Climb high up to the top of the mountain at sunrise, find yourself a perch and watch as the dawn approaches, as the fog tears itself apart to offer one of the most stunning views on the planet.  Oh, and then play with the llamas – always play with the llamas.

Vermont, USA
To be honest, I had a hard time figuring out which fifth destination to list here.  But in the end, I realized that at the top of my favorites list is the US state of Vermont, a place so beautiful it's hard to believe it exists.  We spent a long weekend driving through the New England countryside during Autumn a couple years ago (and are going back next year too) and Vermont blew me away.  Colonial houses dotting a jewel-toned countryside, little towns to wander and a cool Autumn breeze blowing, Vermont in the Autumn is like stepping into a storybook that you never want to leave.
My favorite thing in Vermont:  The little town of Woodstock, Vermont is a do not miss, complete with charming houses, incredible Fall foliage and all the charm you could ever want.