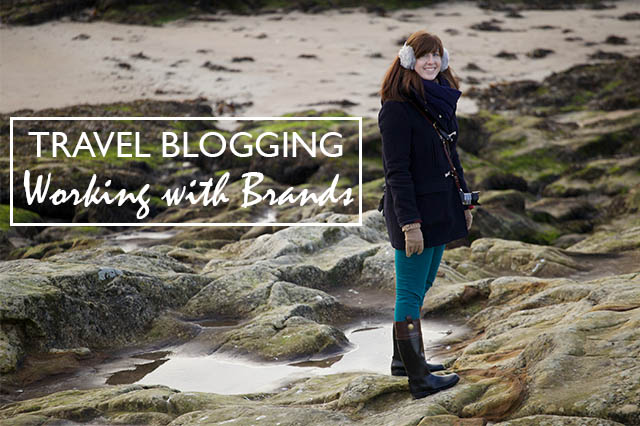 I've written a number of posts over the years on the topic of blogging, on tips I've come across, advice to those just starting out and a bunch of random topics in between and if you're curious, you can scroll through those posts here.  Lately I've had a lot of requests for more of these types of posts and on blogging tips once you've reached an intermediate level so this week I want to dedicate each day to a different topic on travel blogging in particular, though all the topics could easily be applied to all types of bloggers.  I feel like there is a lot of information out there circulating about how to start a blog and tips to make it grow, but once you are in the game, I wanted to talk about some of the blogging strategies that I've used here on my blog and maybe some of these strategies and tips could help other bloggers in their search for how to grow their own blogs.  So here is my advice for the bloggers, travel bloggers in particular, that are in that second stage of growing and moving their blogs forward to the next level.   
This post in particular this week is one I've gotten a lot of requests to write.  This past year I've moved into the realm of working with brands in the travel industry and letting that become a part of my blog and my travel system.  This whole scenario can be a hard one for a lot of people and it's often difficult to know where to start, so in short, here is what I would recommend and the route I took.  My blog isn't big enough yet where large brands are reaching out to me (it does happen sometimes but not as often as I would like) so I took it upon myself to reach out to them and introduce myself and my blog.  It's worked really well for me so far, so here's the route I took!
Get a System Set Up
Before you start reaching out to companies you want to work with, work on getting a system set up on your blog and in your documentation.  I started by figuring out what I was going to offer brands when I reached out to them and decided that I would be offering reviews of hotels or other travel related companies as well as social media promotion.  This worked well for me since I had already had a review format somewhat set up on the blog, but I revamped it a bit and used it more as a selling point than I had before.  Then I put together a package which shows my following and some pertinent statistics and what I was offering in exchange for working with the company.  Then finally I put together a shortlist of places I wanted to reach out to and went from there.
Be Polite but Straight Forward
The next step is emailing the companies you want to work with.  I've had better luck with small chains or boutique companies as the larger corporations are often hard to get in contact with.  I went through each place I wanted to work with and sent them an email asking if they would like to collaborate with me in exchange for something.  For hotels, I usually ask for a free night or 2 in exchange for reviews and social media publicity, for airlines I usually ask for a discounted fare and for other brands I'll ask for either discounts or free items to review and perhaps give away, all depending on what the item is.  It's important to be polite but also be straight forward and let them know what you're asking for.  Know what you're worth and defend what you can do for them.  A nice email though really does go a long way so be nice and excited to work with them and they will be more willing to read it and look into it for you.
Work Your Connections
This point is for a little bit later after you get going and have worked with companies a bit, but keeping your connections strong and using them as you go forward can be really successful.  One example of this is my recent collaborations with Kimpton Hotels, both here in Portland and in Seattle.  I emailed the local rep a few months back and worked with him on a stay at the Portland River Place hotel.  Then a month or so later when we were planning our December trip up to Seattle and Leavenworth, I contacted him again to see if any hotels up there wanted to collaborate and got to work with the Hotel Monaco there was well.  When you find a good contact for a company, grow that connection and it will be a constant connection in the long run.
Create Relationships
It's so important in business to build your relationships with people and vendors.  I've learned this ten-fold in my Interior Design business over the years but it's also so true in blogging.  You never know when those relationships will help you in the future so building relationships with readers, with other bloggers, and with companies and brands is always important, even if you're not getting anything in return now, it can come back and pay off a lot in the future.
Follow Through on What You Promise
Perhaps the most important factor in building relationships with brands in blogging is following through.  No one will want to work with you if you get a free hotel stay and then don't deliver what you told them you would.  I make sure to post a lot on social media during the actual collaboration and then make sure to write my review in a timely fashion afterwards, usually within 2-3 weeks of when I was offered something.  Then be sure to email your contact at the brand with the link to your review or whatever you promised and thank them again for their help and hospitality.  Make a real effort to follow through no matter what, you want to keep your word.