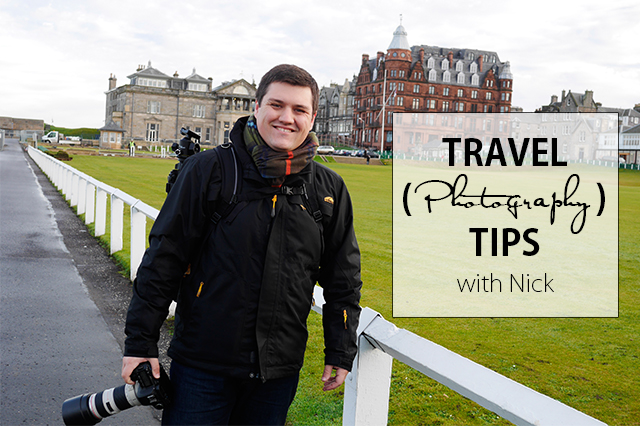 As I've been going through the last month or so since I started fresh on True Colours, I have been looking at areas on the blog that I feel like are lacking or that I could expand on more. One of those areas that I always come back to is photography and tips on developing your own travel photography. Sure, most of you are aware by now that the majority of photos on these pages are by my husband Nick who has a wonderful eye for creating gorgeous images, but one thing I really strive to do on this blog is offer tips on how to make what I show on these pages more accessible for you as readers as well. Be it through my Travel Tips or Hotel Reviews, I want you as readers to say, "Oh yea, I could totally do that trip or see that place."

When I took stock of what potentially could be lacking here on True Colours, I realized because of my own lack of knowledge of photography, the images I show and the places Nick captures so beautifully around the world, I don't offer hardly any tips on travel photography and how to capture what you see once you get there.

So in a new monthly series, Nick will be guest posting here offering tips and tricks he's picked up over the years. From some of his favorite lenses to travel with to how he gets the shots he does and so much more, so welcome to our first installment of Travel (Photography) Tips with Nick!
Hey everyone, I'm Nick and I was recently asked in a blog comment on my own blog what my favorite lens is and what lens I would recommend for a traveler who needs a new lens. There really is no right or wrong answer to this question. Below I'm going to give you my thoughts about my favorite lenses to use while traveling and what I would consider based on the style of shooting you are doing. Take it all in with a grain of salt, as these are just my favorites and the workflow I have developed over time for myself. While these are what I use, I hope they might offer some insight into what might work for you as well.
THE SIGMA 35 / MY FAVORITE LENS FOR TRAVEL
To answer the first question, right now my favorite lens to use is my Sigma 35 F/1.4. The Sigma 35 has been reviewed a ton online but I'll add some more to the conversa
ti
on as it relates to my travel and landscape photography. I love this lens, across the frame it's really sharp. It annoys me when I'm trying to shoot travel, landscapes, and architecture and the corners are soft. Not a problem I've found with my Sigma. The 35mm focal length is a pretty nice spot to be for me. For me it's wide enough to shoot many landscapes, is a great perspec
ti
ve for street scenes, I even like to shoot some portraits on the lens and while it's not as flattering as it would be with an 85mm, it's s
ti
ll a fun look. Some people might complain that the lens is a prime and you are stuck at 35mm. I actually really like this. Primes historically have been higher quality op
ti
cs than their zooming counterparts. I also like that by locking yourself at 35mm it forces you to work the scene to get a good composi
ti
on by moving your body and the camera.
Another reason I love the sigma 35mm for travel is its F/1.4 aperture. That's really large and is great when you are shoo
tin
g in low light situa
ti
ons or want to get that creamy out of focus background look. The price is around $900 and for a lens of this aperture size and op
tic
al quality that is a great deal!
WHAT LENSES WOULD I RECOMMEND TO A TRAVELER?
What kind of lens to get really determines on your shoo
ti
ng style, what kind of images you like to take and how you like to take them. I tend to take my
ti
e at a loca
ti
on. I compose, shoot, think about the framing and shoot again. I tend to be more methodical about my approach. If you are a more run and gun person who needs to be fast and nimble because your shoo
ti
ng from the hip, your needs will be really different than my own. Below are my general recommenda
ti
ons for 3 types of shooters.
The Flexible Run and Gunner
For most travelers you want to keep your photography simple. Walk around, explore, see something interes
ti
ng — shoot a picture. You don't want to be stuck at a single focal length or have to waste
tim
e changing lenses. What you should be checking out is a versa
ti
le zoom lens that will let you be flexible. The 24-105mm is a lens I would consider. It lets you cover a wide range of situa
ti
ons from landscapes at 24mm or portaits and detail work at 105mm. When working with this kind of lens it's easy to walk up to a spot, zoom in on your subject, take a shot, and leave. Don't fall into this all the time though, take a moment and make sure you look around to see if there is a more interes
ti
ng spot to shoot from. Work the scene!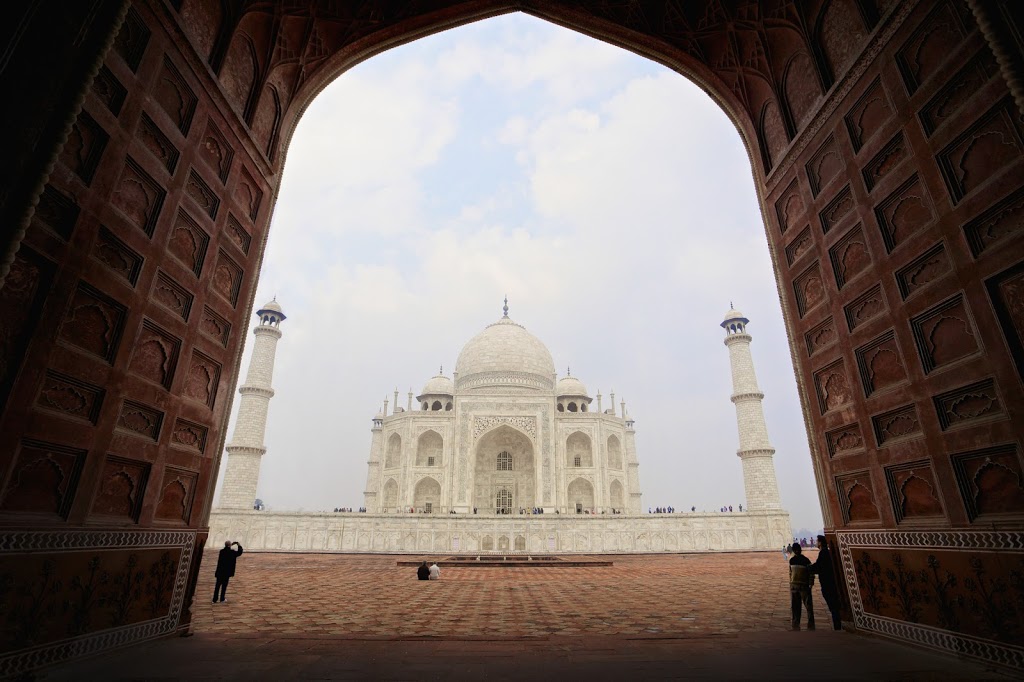 I went really wide at 17mm with this image of the Taj Mahal so I could get the entire archway in the frame. It was nice to have the option to zoom out this way when I needed too.
I wanted to add one more lens option to this section as an alternative to the 24-105mm. If you constantly find yourself shooting wide angle images, I tend to do this a lot when I'm shooting buildings or interiors. You may want to opt instead for the 17-40mm. At 17mm you can get a really wide look and then zoom into 40mm to get a more standard perspective. The 17-40 has served me well in my travel bag. I don't use it as much as I used to but when I need to go wide this is where I look.
The Slow Methodical Bag Carrier



For people like me that tend to take their
tim
e, setup their camera for the situa
ti
on and compose more methodically, I really would recommend looking at a 35mm Prime lens. It's my go-to lens in my bag. When I'm traveling I have a day pack and I carry three lenses with me: a super wide lens for churches or landscapes that
require a wide angle to view, a middle-of-the-road lens that can cover a lot of ground (my 35mm), and a telephoto zoom (I carry the 70-200 f/4). The majority of the day is spent at 35mm and I switch to the others when I want to get a specific look. The problem with this is you have to take the
tim
e to get the shot. Sometimes a shot isn't worth it and you waste time shooting a photo that really is mediocre. Keep asking yourself is my time really worth it for this scene. If your gut says YES, then compose and create!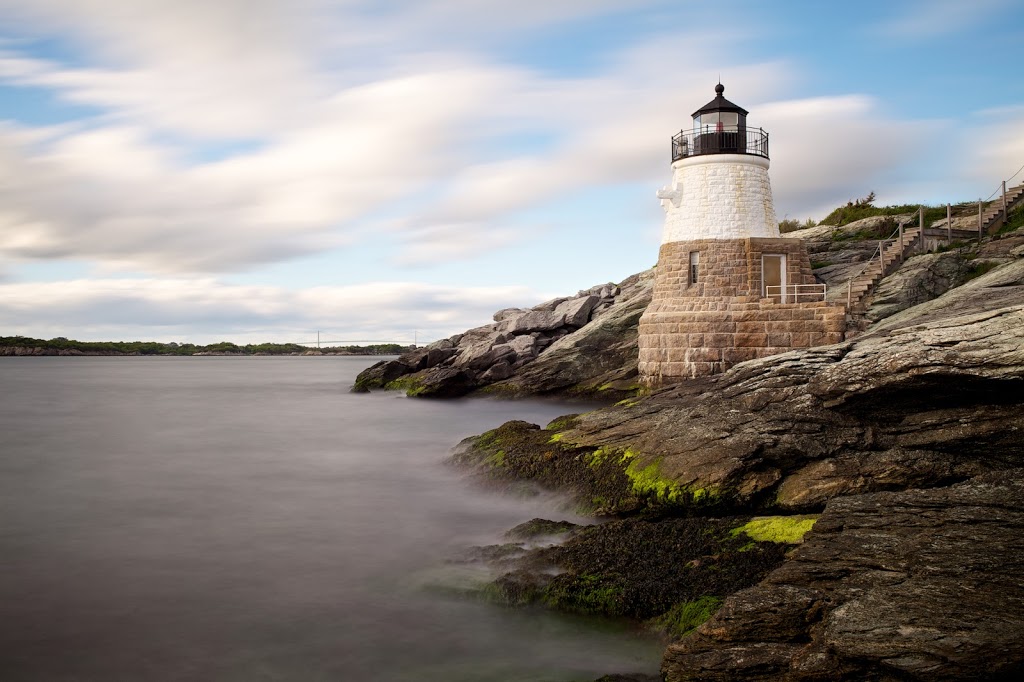 The 35mm as you can see in this image is a nice lens for landscapes that don't need to go super wide. If you click the image to view you can see the sigma 35 is really sharp!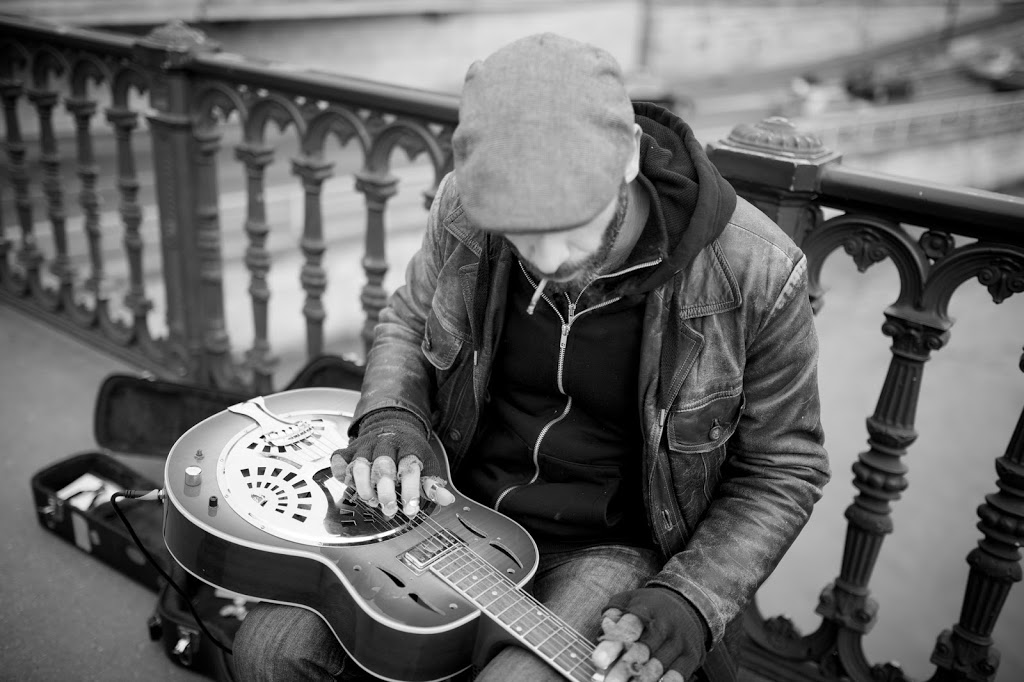 The 35mm is really versatile and works great for shooting images on the streets.
The Budget Conscience (I'm Out of Cash)
If you are on a really tight budget because you spent most of your money on the travel expenses then another great alternative is a 50mm f/1.8. For just over $100, it's a fantastic value. It's small, light, and cheap. The image quality isn't nearly as good as the Sigma 35 but for the price, it's workable and the size is great for walking around travel destinations. For generic shooting, this is a nice lens to keep in the bag. For me, I take this lens with me when I want a lighter load and plan on shooting tighter framed detail shots. Having an aperture of F/1.8 you can knock the background out of focus pretty well at 1.8. I highly recommend this lens to keep handy.


Here's a bonus tip: RENT! If you aren't sure what gear to choose or only need certain gear for a specific trip it's a lot cheaper. I usually rent from LensProToGo and they have great service and will help you find the right lens or camera for your needs and style of shooting!

For more information and to follow along with my blog and photography, you can follow me here:
Nick Nieto Photography | Twitter | Google + | Bloglovin'