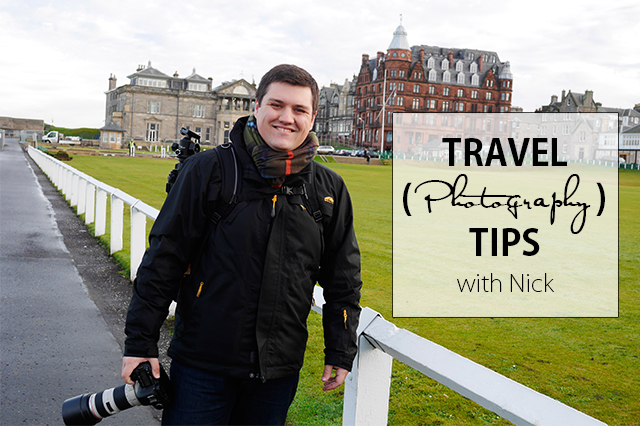 Most of you are aware by now that the majority of the photos on these pages are by my husband Nick who has a wonderful eye for creating gorgeous images. And in this monthly series, Nick is back guest posting today, offering tips and tricks he's picked up over the years through our travels. From some of his favorite lenses to travel with to how he gets the shots he does and so much more, welcome to the next installment of Travel (Photography) Tips!

For many people mobile phones and tablets have become our digital hub on the go. With each revision, these devices are becoming more and more powerful and useful. When I'm traveling, both near and far, my iPhone and iPad are an essential part of my travel kit that allow me to both stay connected and get stuff done. To stay productive on the road I take advantage of a number of apps and services. I thought I would share a few of my go-to apps today that I use for travel and photography.
*Note: I personally use an iPhone and iPad as my mobile tool of choice. My recommendations will therefore be based on the devices I use. Many of the apps that I am recommending are cross platform compatible, or will have an alternative app that will let you accomplish the same thing on another operating system such as Android.
Instagram
This probably goes without saying but I absolutely love Instagram. I love getting inspiration from the things people post. It could be sharing a neat new restaurant, a behind the scenes look at someone's job. There's a ton of creative posts too that inspire me in my photography. When I'm traveling I tend to share a lot of photos so my friends and family can stay connected with us while on the road. You can follow my Instagram feed here.
VSCO Cam
Before I post to Instagram, a lot my photos will get a bit of editing. VSCO Cam is a great app for the times that you just want to quickly edit a photo with some simple " film" like filters. I like this app because it has a beautiful flat UI and the filters are pretty good out of the box but also customizable.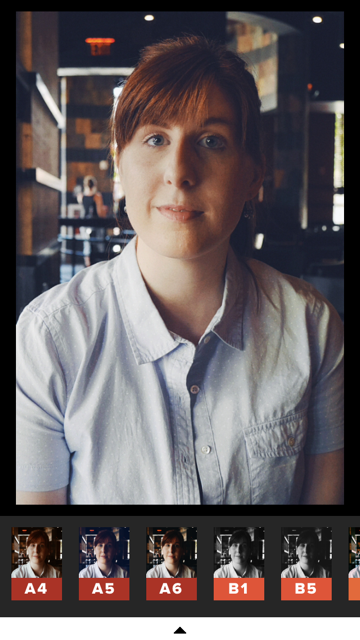 Snapseed
Snapseed is a really powerful mobile image editor by google. I typically use this when I have an image I like a lot and want to spend a little more time fine tuning it to perfection. Snapseed has a really awesome control point editing system that lets you edit in small detail areas. I highly recommend you check this app out for photography while traveling.
iMoves GPS Tracker
I like to geotag my photos. It is a fun way keep track all the different places I've been. Tracker is a very simplistic GPS tracking tool that keeps a log of the places you go. You can download the log file and in programs such as Lightroom or Aperture, you can sync the GPS coordinates with your images. Quick warning, using GPS like this will most certainly kill your battery fast. If you want more information on how I use the GPS tracks check out an article I wrote a few months ago on the ApertureExpert training site here.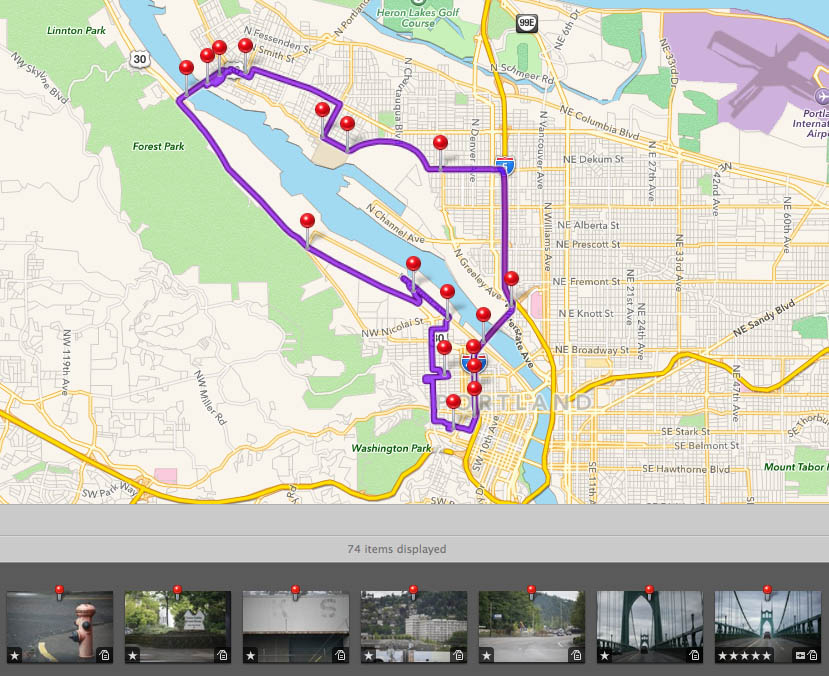 Evernote
I love Evernote. I use it to stay organized and keep on task. For travel, I create new notebooks for each trip. Inside I keep information about the itinerary, possible photo locations that I have scouted digitally, contact information, and copies of my emergency documents. It's fantastic for travel because everything is stored in the cloud and can be made available on each of your devices. In fact I wrote this very article over in Evernote, partially at my desk on the computer and partially on go with my iPad. I highly recommend having some kind of way to digitally stay organized.
500px
This is quickly becoming my go to place for image inspiration. 500px is an image sharing site, much like Flickr, where people tend to post their best work. The quality of the images on 500px is astonishing and I use this app to do recon on a place we will be visiting.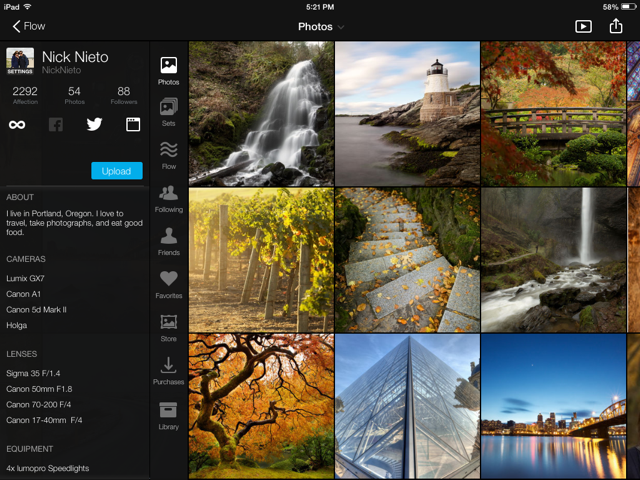 ND Timer
Sometimes you want to take a picture with a slow shutter speed. Maybe you want that wispy look of water as it's coming down a waterfall. During the middle of the day the light is too bright to have shutter speeds slow enough for the effect to come out. I like to use ND filters to help dim the light. Think of it like putting on a pair of sunglasses on your camera. When you use these filters the camera sometimes can have a harder time determining the proper exposure time. In this case I use the ND timer app to help me figure out how long the camera should be taking the picture.
InstaSize
This is just a simple app that lets you post images onto Instagram without having to crop them. sometimes images are better off left rectangular.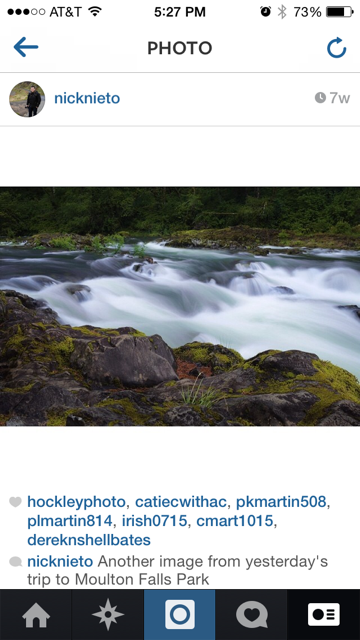 Over
This is a neat little app that I use to add text on top of my images. I don't use it often but it's nice to have when you need it.
Panasonic Image App
Our Panasonic Lumix camera has WiFi built right into the body. I mostly use this app to save images from my camera one at a time directly to my mobile device. I will typically do this when we stop for lunch or a quick break at a coffee shop. While we are waiting, I can download an image, edit it quickly in VSCO Cam or Snapseed and post directly online.