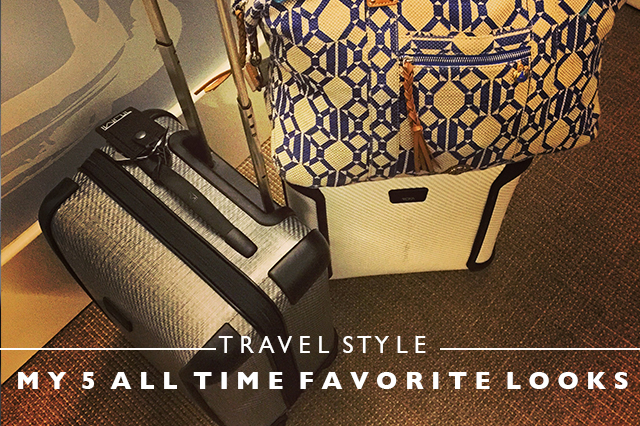 More Travel Style posts for more destinations!
One of my favorite parts of a trip is packing for it.  I know, I know, a lot of you are probably thinking that's your least favorite.  But honestly, putting together outfits that fit a certain location and setting aside a wardrobe for a week or 10 days that everything can mix and match with everything else is an activity I genuinely enjoy.  So before our Summer travel (and into Fall) picks up again for a crazy schedule in the coming months, I spent some time looking back at some of my all time favorite travel looks and particularly looking at how I put the looks together to match certain places.  So since you might be headed to some of these destinations too, here's my top 5 all time favorite travel style looks and why I love each one.
 Casual Chic in Paris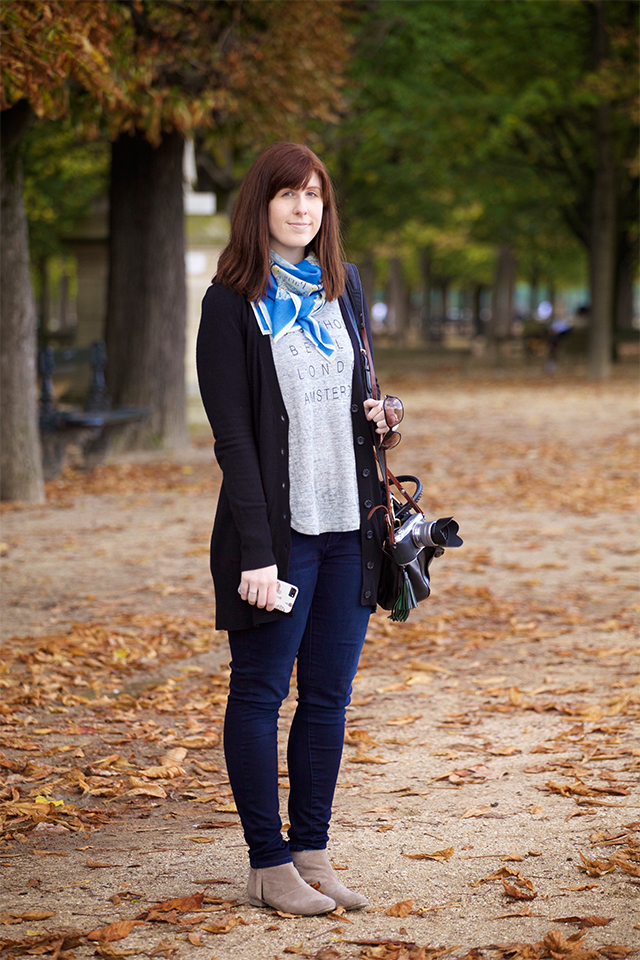 One of my all time favorites, this look actually sort of came together spur of the moment last Fall in Paris.  It was warmer outside than I had expected and had planned on having a trench over this for most of the day, though as the temperatures warmed, I used this long H&M sweater as my "coat" for the day.  The scarf is also one of my all time faves that I own and it doesn't hurt that my long sleeved top and the scarf both have city names on them from all over the world.
Warm and Colorful in Dublin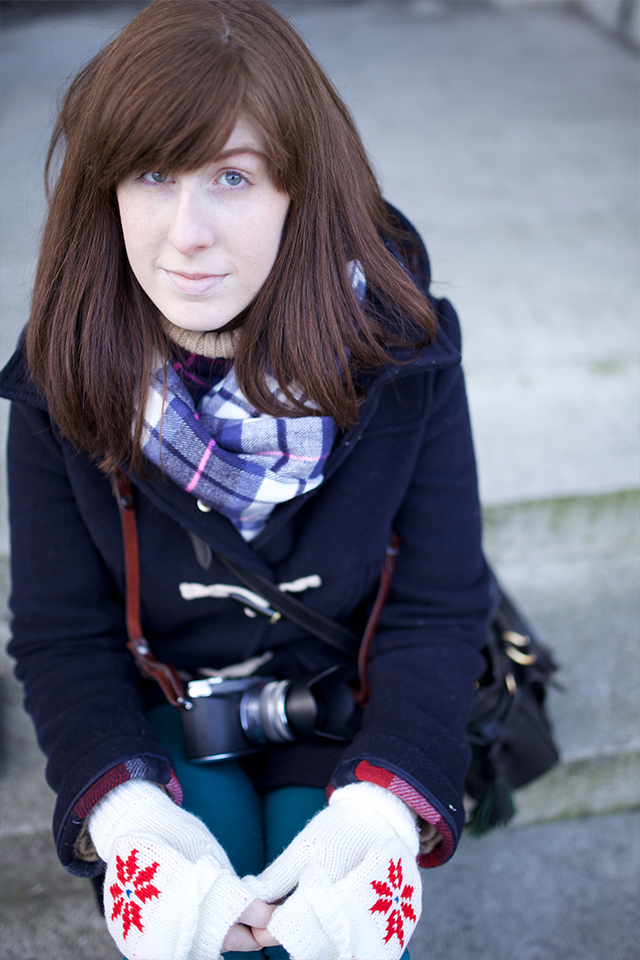 I love packing for cold destinations.  Coats and scarves are my favorite wardrobe staple, so when I get to pack warm clothes, I have so much fun.  I love how the red in this outfit on my mittens and inside the jacket pop against the blues of my scarf and jacket and the green of the denim.  It fit in very well in Dublin and was so comfortable.
Neutral Classics in Copenhagen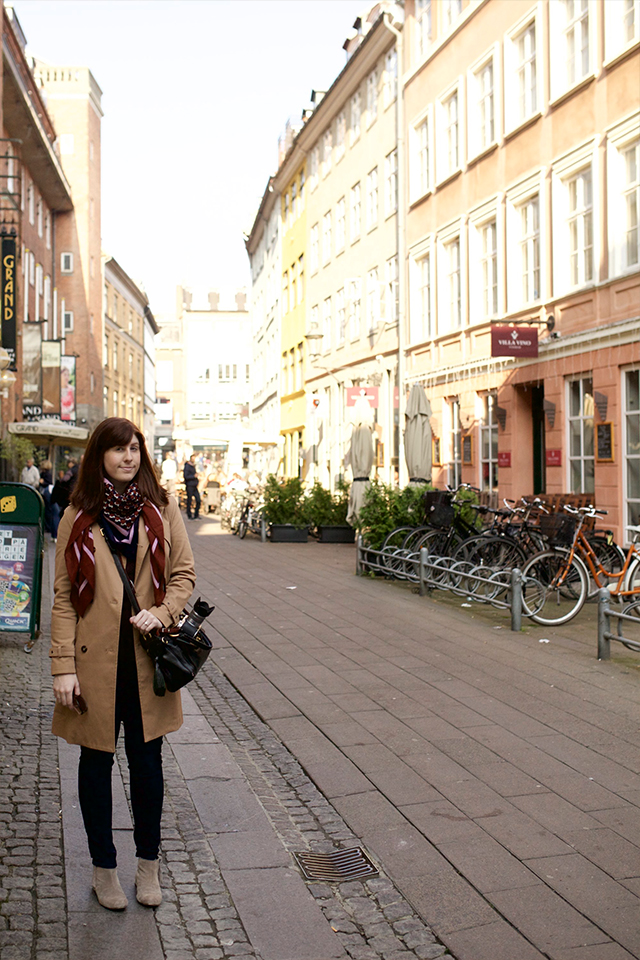 I love a good trench coat.  Blend that with neutral classics like a brown sweater and dark denim, paired with a burgundy scarf and tan booties, well that's my perfect outfit.  This outfit fit in perfectly well with the colorful but stately buildings of Copenhagen and was comfortable but also stylish.
Traditionally French in Nice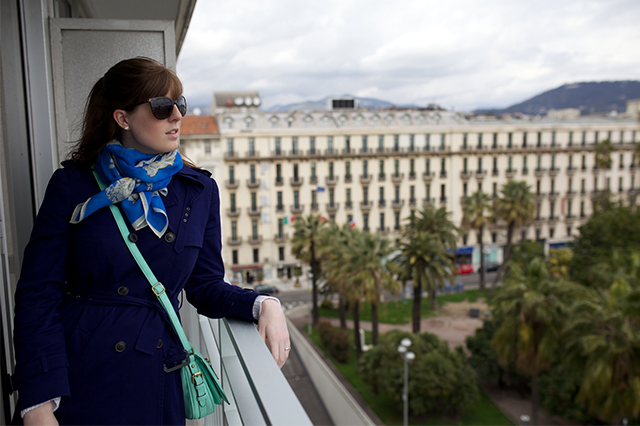 What's more French than a trench coat and a scarf?  Maybe wearing that and standing on your balcony in Nice overlooking the Mediterranean?  I loved this outfit and it's still one of my go-to's at home too.  This blue trench I picked up at Zara in Paris a few years back is one of my all time favorite coats… it's not quite navy, but a dark royal blue that seems to brighten up any outfit.  And as above, this same scarf from Madewell that I wore also in Paris paired with those sunglasses from Galleries Lafayette (that unfortunately broke recently after 2 years) and my aqua Target cross body purse, this combo is a personal favorite and so very me.
Color and Comfort in Marrakech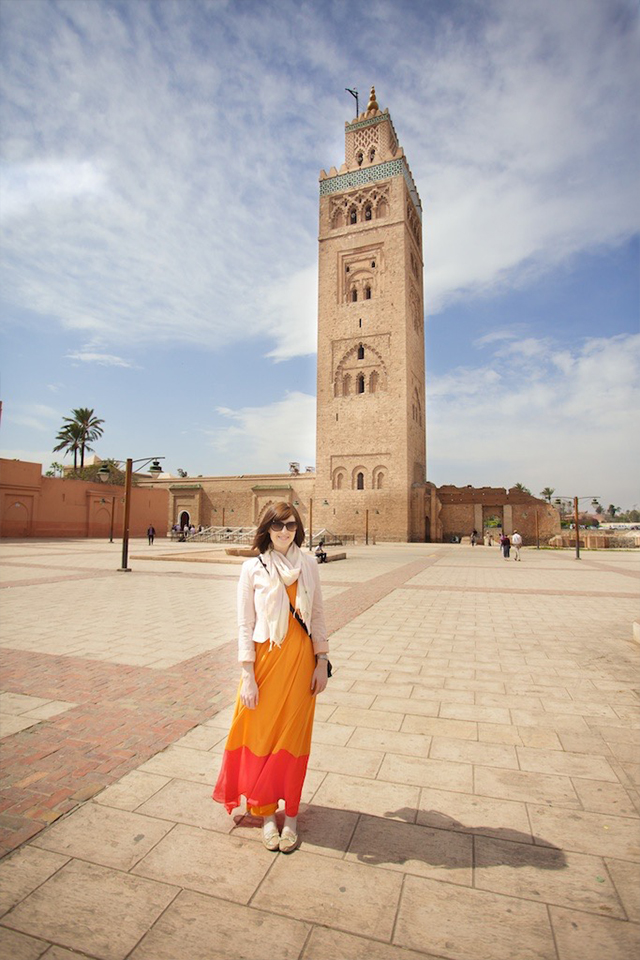 This dress is a favorite travel item in my wardrobe.  I picked it up at Forever 21 about 4 years ago before we went to Morocco and I've worn it non stop since.  It was also amazing for our India trip.  The jacket is pale pink from H&M also like 4 years ago and those tan loafers are Steve Madden that I've had for about 6 years.  This outfit fit perfectly with the colorful culture in Marrakech but also was traditional enough that I felt comfortable in the Muslim country.  This photo and this outfit definitely are one of my faves.