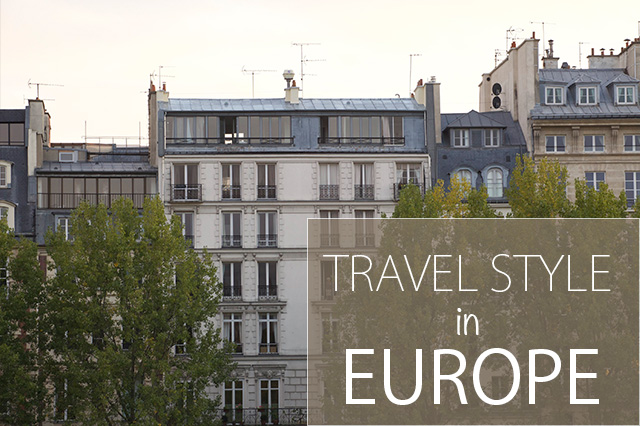 More Travel Style posts for more destinations!
Heading to Europe for a week to 10 days?  Want to be stylish and yet still pack on in carry on?  I'm here to help!  It's totally possible to pack multiple different weather and location appropriate outfits for a Fall trip to Europe in only a carry on and here's what to pack.
Fall in Europe can be unpredictable.  On our most recent trip through Copenhagen, Amsterdam, Bruges, Brussels and Paris, we encountered gorgeous blue skies, pouring rain and cold temperatures. But with these items below, you'll be prepared for everything!
What to pack for 10 days in Europe in October (in a carry-on):
Outerwear 
(1) raincoat with a hood | (1) trench
Bottoms 
(1) pair of flare denim  |  (1) pair of black skinny denim  |  (1) pair of skinny dark denim
Tops (1) heavy/thick sweater  | (3) long sleeve t-shirts/light sweaters  | (1) long, thick sweater
Accessories (1) cross body purse  |  (5) scarves of different thicknesses | (1) pair leather gloves
Shoes 
(1) pair of low flat boots  | (1) pair of tall boots  |  (1) pair of Converse (or similar)
And here's how I put together 7 different outfits with the above items for each day traveling through Europe.