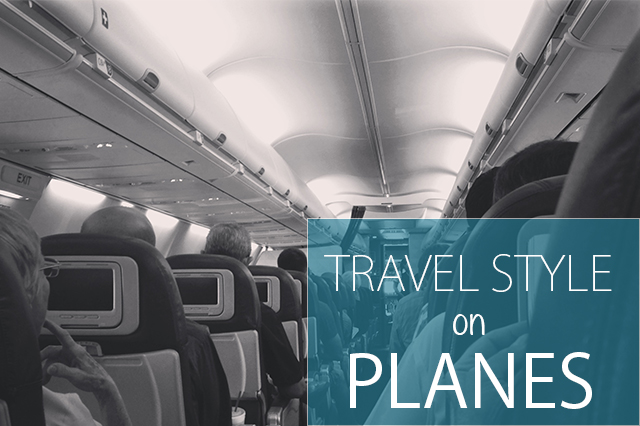 More Travel Style posts for more destinations!
Traveling is never as glamorous as it seems and I've been on enough long haul flights to realize that no matter how cute you look stepping on the plane, pretty much everyone looks like hell when you get off after hours of stale air and bad food and no sleep.
However, there are ways to have some semblance of "travel style" on airplanes.
I've always been of the belief that traveling shouldn't mean you have to limit your style,
but you need to know ways to use style to your advantage.
Style doesn't necessarily mean that you can't be comfortable either,
so here's some ways you can be both stylish and comfortable when traveling.
I'm never without a scarf.
No matter where I travel, a scarf is part of my travel outfit.  It can serve as a blanket in-flight,
an accessory to add color to a neutral travel outfit or folded up as a make-shirt armrest or pillow.

From left to right: at PDX, in Victoria BC, in PDX
Wear neutrals as your base and accessorize with luggage, purse and scarf.
I like to travel in black or navy as my base colors.  Dark colors don't show wear like light colors do,
so when you step off that 10 hour flight, your black pants won't look wrinkled like lighter colors might.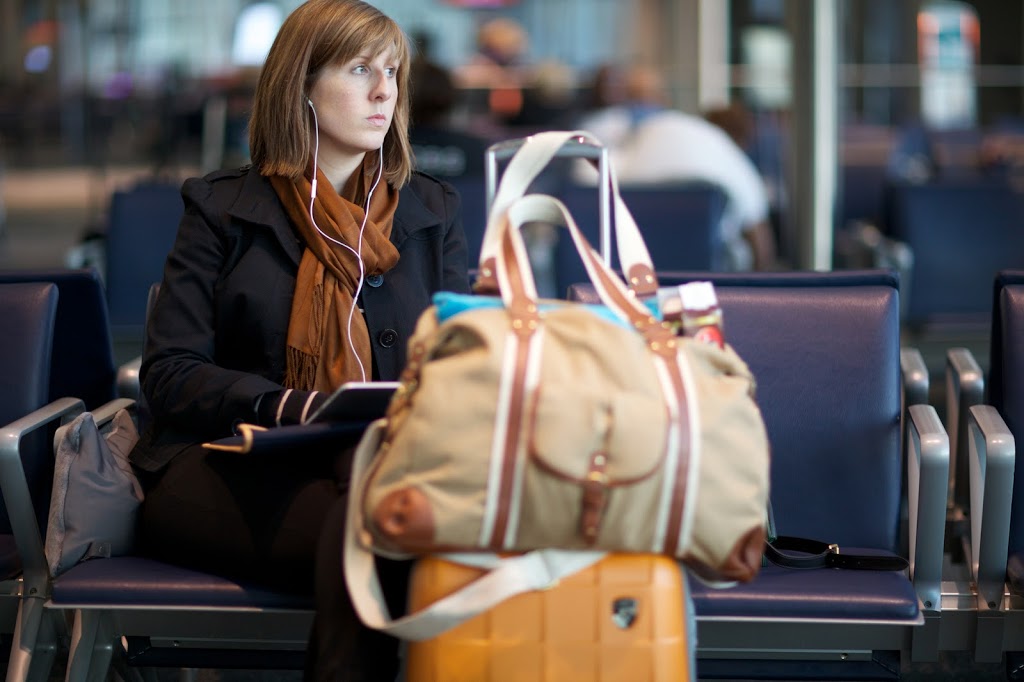 Waiting in the Toronto airport for our flight to Rome.
Travel in layers.
Weather can be totally different from your original location and your destination.
Layers can help with this as well as allowing you to adjust your own temperature along the way.
I generally have 3 layers at my disposal for a flight, a t shirt, a sweater and a coat/scarf.
That way, depending on destination and all those stops along the way, I can be prepared for whatever temperatures may arise.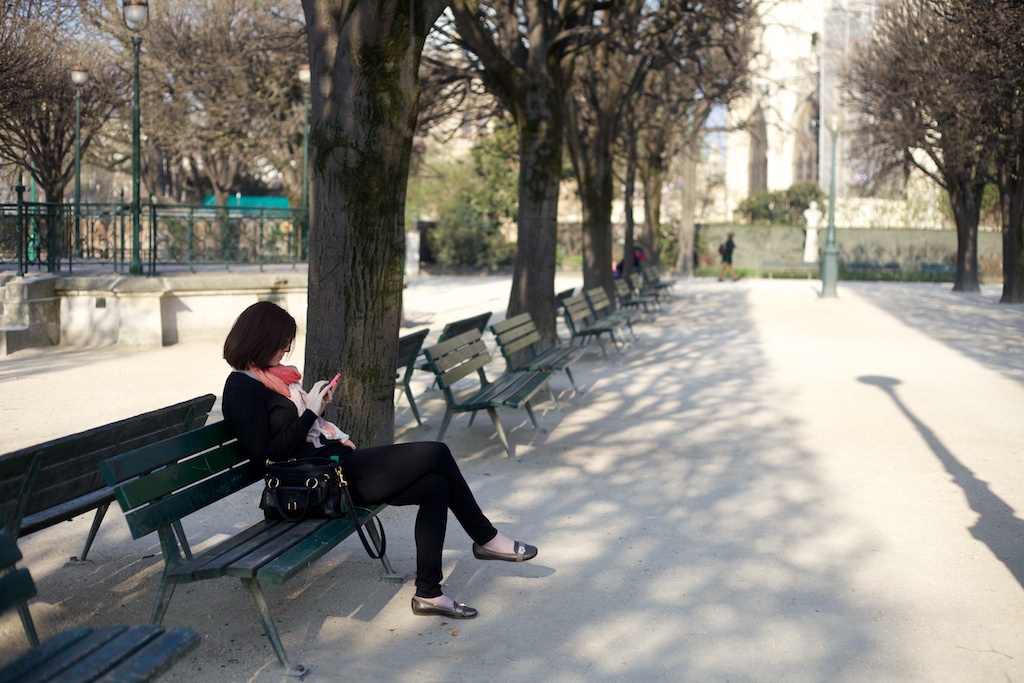 Behind Notre Dame, right before heading to the airport for our flight from Paris to Seattle.
Wear comfortable shoes.
Nothing is worse than your feet hurting as you're walking the mile long airport terminals.  Wear comfortable shoes that you've already broken in.
My ballet flats or loafers are my go-to travel shoes.
Be stylish with your luggage.
When I started traveling often, I knew I wanted to invest in a good set of luggage that would last me quite a few years and also a set that was stylish.
I love Heys and they have been my go-to luggage for years, but about 3 years ago I invested in one of their hardside sets and have not been dissapointed.
I opted to go with the bright orange set, as it always stands out and looks bright and cheery agains the sea of black. It always adds a little something to the dark neutrals of my travel outfits.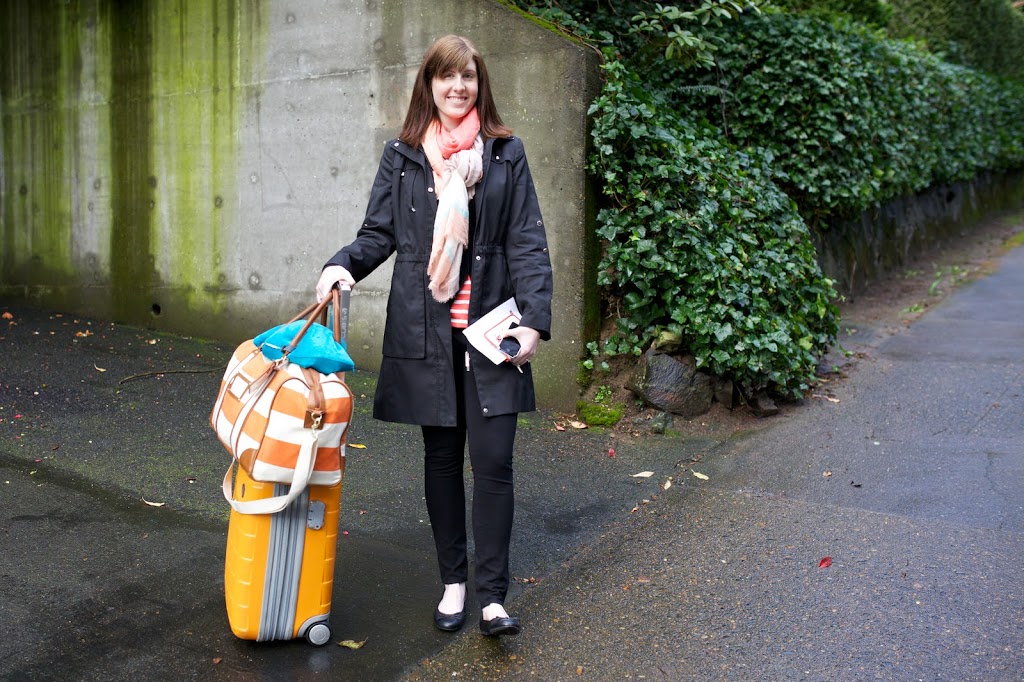 Heading to the airport for our flight to Paris, via LA.