Flying around the world in coach these days is leaving a lot to be desired and travelers everywhere are scrambling to figure out how to get upgraded in this new airline climate of low cost, high demand situations. We've all been there, smashed in the middle seat with horrible food and a seat that won't recline. And unfortunately, the way things seem to be going, it's only going to get worse as airlines try and pack as many people as physically possible into the same amount of space that used to house a lot less.
Long gone are the days when upgrades were easy to get and as my dad likes to reminisce, when as a single traveler flying to and from Saudi Arabia back in the 90's, he'd get offered upgrades simply because he was traveling alone and looked the part. Upgrades are now highly sought after and hardly ever given out for free, but there are some ways to at least make your best effort at an upgrade, to up your chances of a more comfortable flight, whether it be domestically or internationally. I've been lucky to have been upgraded on a good handful of flights in the past few years and I've learned a few tricks to get you closer to that first class seat to Hawaii or a business club world pod on BA headed to London.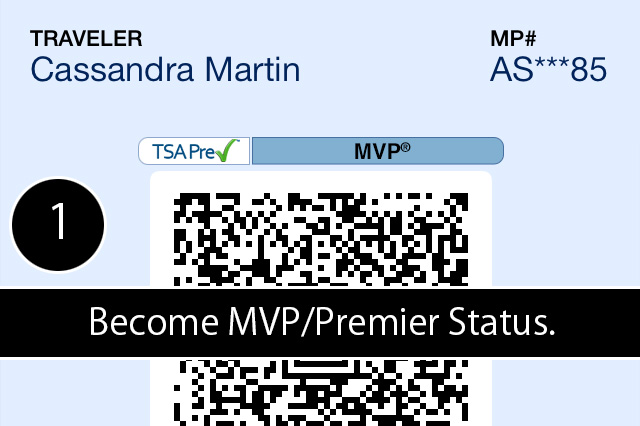 This really does make all the difference in how the airlines treat you when you fly with them. If you fly a decent amount, fly all of your trips on one airline and try to get MVP/Premier status with them. From free checked bags to first bookings to upgrade possibilities, MVP status really is how traveling gets easier. You'll be the first on the wait list when first class seats open up and even if they don't you get early access to better seats like exit rows and bulkheads before everyone else.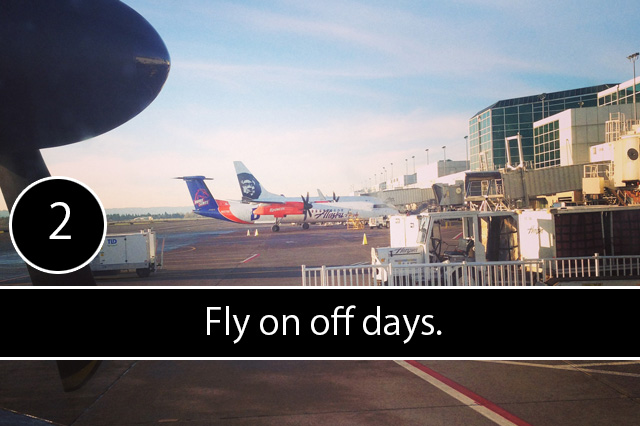 Flying in the middle of the week helps when trying to get upgraded. Especially if you're flying to a destination that most people use the week's end to fly to. For example, when I fly to Hawaii, I try to utilize my flying days in the middle of the week because most people are flying over either at the end of the week to use the weekend or on Monday. Flying on Tuesday-Thursday can put on you on a less-booked flight, which means there is more room for people to be upgraded.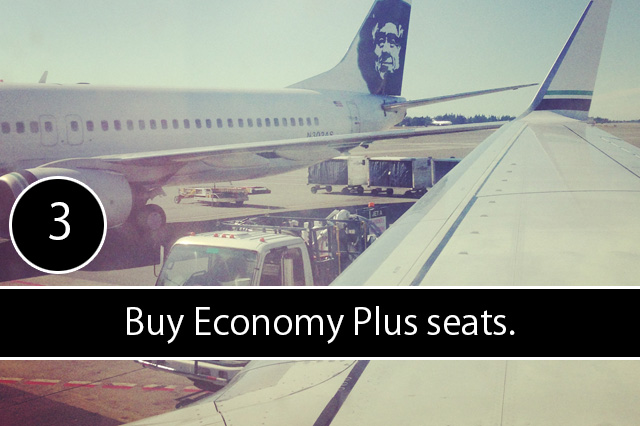 On International flights, there are many more options for you to purchase better seats than just your typical coach seats, as well as options for upgrades. Nick and I have started buying Economy Plus seats when flying abroad on most of our trips for a couple reasons: first, they are a whole lot better than coach, not amazing but definitely better ; second, they aren't that much more in reality than coach and it's well worth the extra leg room to pay a little more for that 12 hour flight ; and third, if you have already upgraded to a higher cabin, you're more likely to get upgrade on a full flight to the next cabin up. So for example, coming home from London this past November, Nick and I were upgraded to Club World on BA, which is their business class cabin with pods and full sleeper beds. We had purchased Premium Economy tickets for the flight and because their Premium Economy cabin was full and Club World wasn't, we got chosen to be upgraded. You aren't hardly ever going to be upgraded more than 1 cabin up from the ticket you purchased, so don't expect to be ahead of time. But buying a little more expensive seat can really make a huge difference, especially on a long flight.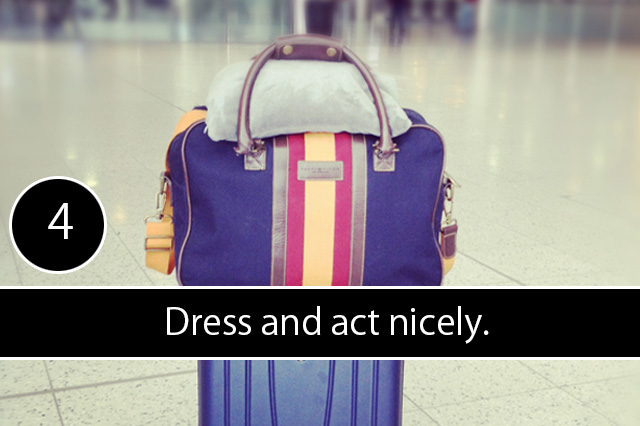 While gone are the days that if you're in a suit, you get upgraded, it still does make a difference how you appear on a flight if you're looking for an upgrade or frankly, just better service. I've seen it over and over again, that a well dressed couple (doesn't have to be super dressed up, just put together) will get better service than the person who's rude to everyone and in their pajamas. You can definitely still be comfortable on a flight and dress and act nicely and it really does make a difference.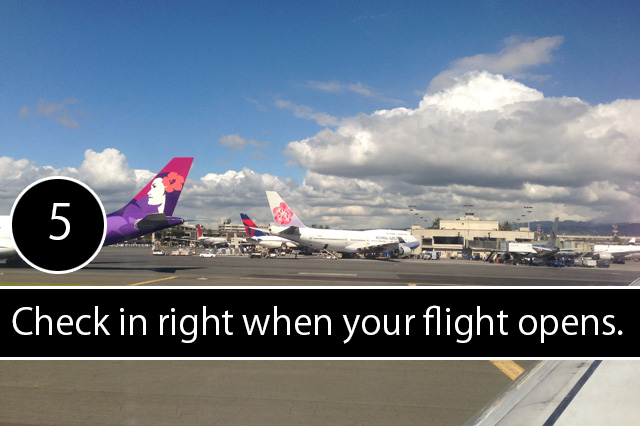 I check in for my flight the second it opens for check in online or on my phone. If you wait, you're letting other people take the best seats. Often times, when you book your ticket, you'll either be just assigned a seat or the seat options given aren't that great. More seats are opened up when you check in for your flight so you'll have the opportunity to grab a better one. You can also see how full the flight is and that might give you an idea of how likely it is that upgrades will be available for you. Don't wait until the day of your flight to check in if you want a good seat, make sure you're on there the minute check in opens.