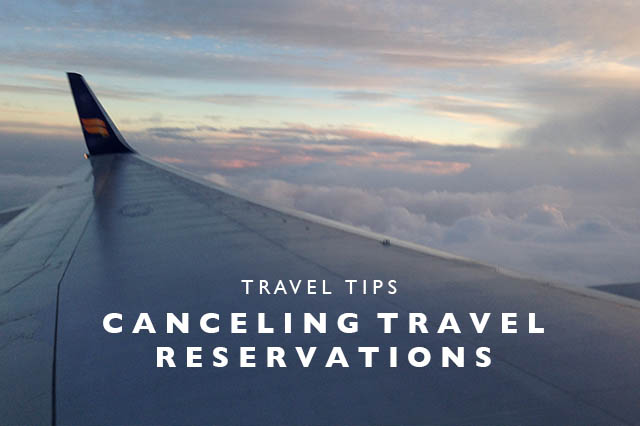 As our lives have gotten a little crazier the last year or so with work and general life, we've had to cancel a few trips due to things that have come up.  When it comes to canceling travel reservations, it can be a major headache and cause more than a few issues as well as being quite costly with change fees and such.  But there are a few things that can make it easier if you do end up having to cancel your trips and here's some ways to help when canceling travel reservations.
Use your Elite status to save cost when canceling.
One thing that has saved me a ton of money this past year when I've needed to cancel travel reservations was my elite status with Alaska Airlines.  Being MVP Gold with them means I can change or cancel reservations at any point before the trip without being charged any change fees.  So if you're almost to Elite status, it's worth it to get there just so you have those benefits when changing or canceling reservations.
Sometimes it's better to no-show.
If you're not an elite with the airlines you're flying, sometimes it's better to no-show rather than to cancel your ticket.  When we canceled our trip to New York over New Year's because we were moving that weekend, we were able to cancel our Alaska flight there no problem because of our elite status, but we were flying Delta home on which we don't have any elite status.  It was going to be over $200 per person to cancel our flight which we had booked on miles for free anyways, so instead, we just no-showed and forfeited our miles that we had used.  While that's still a loss, at least it wasn't money out of our pocket.
Save the credit to use in the future instead of a refund.
Sometimes when you cancel a flight, you're given the option to get a credit on your account for the flight instead of a refund.  This way you might be able to get away without having to pay a change fee, you just don't get the money back, you'll have to use it for a future ticket.  But this option can often save you a lot in change/cancelation fees!
Always book hotels with free cancelation.
For hotels, I almost always book through hotels.com and choose the free cancelation option for hotels, even if it costs a little more because there have been a lot of times that it's come in really handy.  Hotels.com makes it super easy to cancel a hotel reservation all online with the click of a button and it doesn't charge you anything to do it.  So when plans change, make sure you just always book with free cancelation and you won't have any issues canceling your hotels.