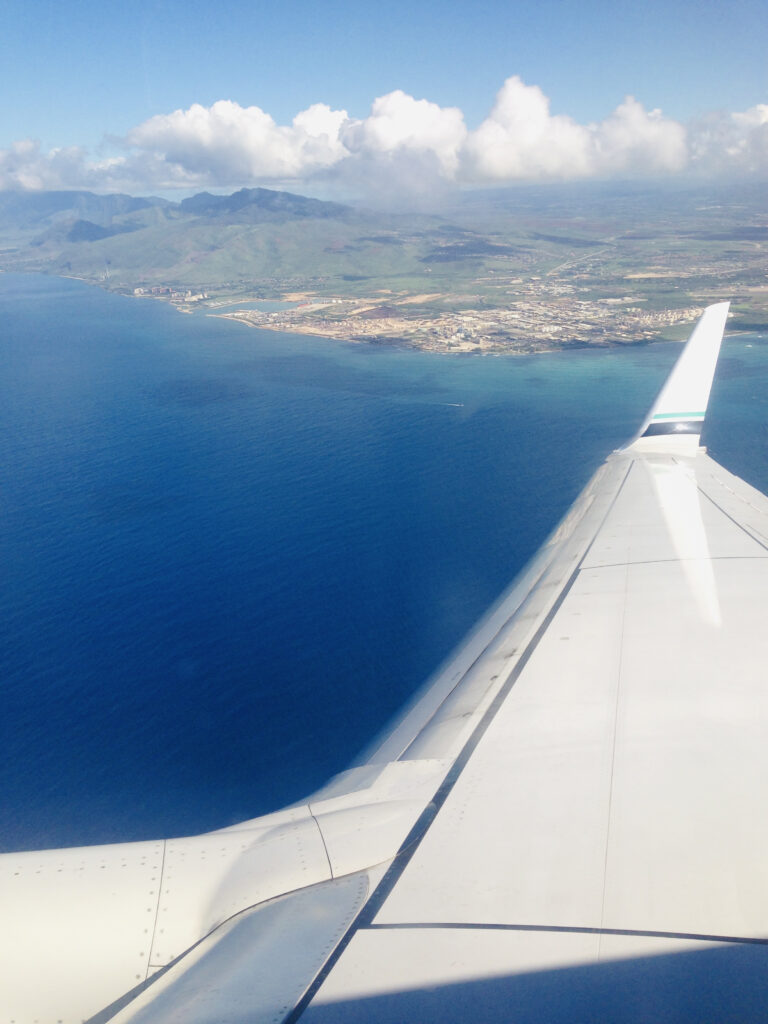 From my survey here on Land of Marvels a few weeks ago, one of the things you guys said you wanted more of was how I actually book trips, what I look for in flights and hotels and all things travel, so today we're diving into that arena!  I'm hoping to do lots more of these types of posts in the months to come but today we're starting with how I actually look at flights and how I choose options that we end up using for our travels.  My criteria for picking flights stems from a lot of different criteria and options that I look for when traveling, so here are my best tips for booking the best flights for your own trips and some ideas I've picked up along the way!
First, pick your dates.  If you're flexible, great.  If not, then only search the actual days you need.
Before you can start searching for airfare for a trip, you need to have your dates that you'd like to travel.  We're usually really specific on days we can travel, but if you're flexible, you might be able to get a little better deal.  But if you're not, don't worry, there are still lots of ways to still get a great airfare deal.  If you're specific to what dates you need, don't even start plugging in other dates – it will just get more confusing.  Search only the dates you need and then ultimately, you'll pick the best deal for those dates.
Then, start thinking about destination.  If you have one in particular in mind, do a general search.  If not, think about a few different options and then go from there.
Sometimes I have a specific destination in mind that I'm searching for, other times I'm looking at a few options and then going with the best one.  If you have a specific destination in mind with your dates, go ahead and just do a general search to start with on a search engine like Orbitz just to see options.  If you're looking at a few destinations, do the same thing and then narrow down until you think you have the best destination for your dates and travel needs.
Search your favorite airlines first.  Then do a broader search to check pricing differences or timetable options.
I personally always do a general search on Orbitz before anything else, just to get an idea of cost and timeframes available from all the major airlines.  However then I go back and search my favorite airlines that I know have routes to my destination as sometimes, regardless of price, it's important to fly on airlines you have loyalty with.  For example, all domestic travel within the USA I fly with Alaska if at all possible as I have elite status with them.  For international, I usually try to stick with Delta for long hauls, Norwegian Air is we're headed to their hubs in Europe like London or Stockholm since they have incredible prices and fly the Dreamliner aircraft from the US or if those don't work, I'll try to stick with a partner airline of Alaska Air.  Once I have an idea of general prices and flight times from Orbitz, I can make an informed decision if it's worth going with another option or an airline that I have loyalty with.
Look at different airport options.
Another thing I always look at when booking a trip is determining what airports are best to fly in and out of.  For example, sometimes it's worth the time and effort for us to fly to LAX to catch a really cheap Norwegian Air flight versus leaving from Portland or Seattle which are closer for us.  Or another example, sometimes it's cheaper and easier to fly into London Gatwick instead of Heathrow.  Check all the airport options both from where you're leaving and where you're headed.  Also look at time spent getting to and from the airports you fly from and into.  If we leave from LAX, it takes us a lot more time and energy than if we leave from Seattle.  Weigh all the options and then decide which is better for you time wise and financially.
Look at cost of tickets vs. cost of extras.  Is it worth it?
One thing I see a lot of people do when traveling is try to get the cheapest possible flight out there, regardless of airline.  By doing this though, it brings up a lot of other issues and here's why: when you're only looking at price, you're not taking into account all the other things that are important when flying.  So you're getting an incredible price for your ticket but are they making you pay for your bags and for water and for an inch more of space?  All those extras that budget airlines charge for really add up and often times when you weight the prices of the extras versus your ticket, you're not always getting a deal in the end.  On another note, also think about the fact that by choosing the cheapest ticket available, you're not building up loyalty with just one airline, meaning in the long run, you're not building a status with them or building up miles that you could use for free travel down the road.  It's often better, in my expertise, to pay a little more and go with an airline you're loyal to or that doesn't charge you for every tiny thing.
Direct is always better – even if it costs more.
I always try to fly as direct as possible, even if I have to pay more for it.  And if I have to connect, I always try to do it in my own part of the country and then fly on direct to my destination.  For example, if there isn't a direct flight to my destination from Portland or Seattle which are my easiest airports for my area, then I'll connect to LAX or San Francisco and fly direct on from there.  I'd much rather do a short flight in the US in airports I'm familiar with, so that when I get on my long haul to wherever I'm going, I step off that plane and don't have to connect again.  And if you can go totally direct from your home airport to your destination, even better.  Not having to make connecting flights and figure out timing saves a ton of hassle and is well worth a bit of extra money.
Pick a seat – and if you have to – pay for it.  But do your research too.
One of the things I always recommend – if you have to pay to pick a seat – do it!  A lot of major airlines are doing this now and while I think it's a really stupid thing they charge you for, it's well worth the small cost to do it.  Especially on long haul flights, it's imperative that you get a good seat in order to have a good flight.  Over the years I've realized which are my favorite seats on an airplane, but if you don't have the experience of flying a lot to know, there are ton of amazing websites now that can give you all the information you need to make an informed decision.
Some of my favorite seats on economy long haul flights are the last rows on the Dreamliner planes where it's only 2 seats instead of 3 by the windows, exit rows on long hauls (but confirm they recline) or paying a little extra for seats like Delta Comfort which give you more leg room and little bit comfier of a ride.