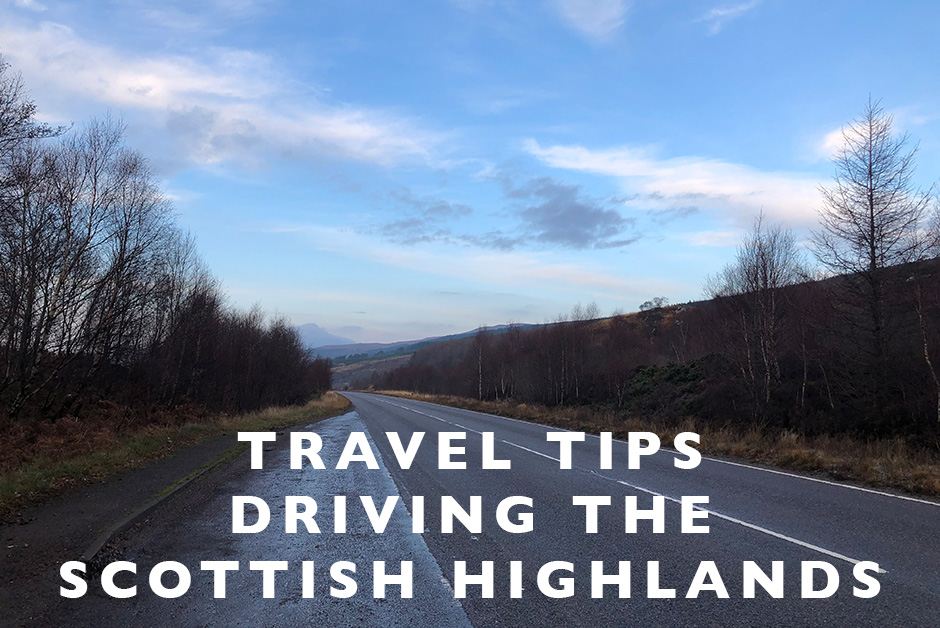 I've driven in a number of countries through my years of travel and often times in treacherous conditions (like Iceland in a crazy May snowstorm or New Zealand down a the curviest road I've ever experienced in a massive windstorm) so when I say that driving the Scottish Highlands was challenging, you know I'm not exaggerating.  I wasn't expecting our drive through the highlands of Scotland to be so challenging but after spending 3 days driving the roads in the North of Scotland on the opposite side of the car and the road, I have some tips for you if you plan to do the same.
The roads are extremely narrow.
I've driven a lot of country roads over the years and even some of the tiniest roads in Ireland don't have anything on the Scottish Highland roads.  The roads in this part of Scotland are tiny and have no shoulder and in many places, it's only wide enough for one car to drive through.  This made it very challenging to drive and go at any steady pace as you're constantly pulling over to let people by you coming the other direction.
Poor conditions have created lots of potholes.
The roads in Scotland up North were in bad condition, worse that most other places I've driven.  Even the places I'd say were the harshest I've driven in around the world like Iceland or New Zealand or Ireland, the roads have been in pretty good shape.  That was not the case in Scotland and I had to drive extra careful and slower because of that.
Good signage throughout – follow it.
Overall, the signage is pretty good though in Scotland and even on back roads, there was always good signage to show us where to go.  A couple times, our Apple directions told us to go one way against the signage and we followed the signage just in case.
Always have a cell phone available.
Before going anywhere in the world where you're going to driving out in the middle of nowhere, it's always important to have a cell phone available if you need it.  We ended up getting a flat tire on our way from Inverness to the Isle of Skye and while out in the middle of nowhere, we needed to call for help.  The situation ended up being just fine but had we not had an international plan on our cells phones, we would have been coming home to a hefty bill.
Everything will take longer than you think.
Whatever the map tells you the drive will take in Scotland, add an hour to it.  Between the poor conditions of the roads to crazy weather to one lane passing, the drive will most likely take longer than anticipated so build that into your schedule.
Traveling to Scotland?
See all of my posts on the country!