The Scottish Highlands have been on my travel list for years and after falling in love with Scotland a few years back, we knew it was high time we made it back and explored the famous Highlands.  When planning the trip, we wanted to see the Highlands but at the same time, wanted to go slow and not feel pressured to see everything in this part of the country as it's a huge area of land that is considered the "highlands."
The route we ended up doing was actually a great ring around the highlands and we got to see a lot of landscapes.  If I had to do it over again, I think I would do 2 nights in each place probably instead of 1 to see more of the areas but all in all, we loved what we saw.  Here's the route through the Scottish Highlands by car that we took if you want to follow it for a trip of your own!
Start in Edinburgh
We wanted to spend a couple days in Edinburgh before we started our road trip and the city is a great place to rest a bit and explore before driving around the country.  You can pick up your rental car at the Edinburgh airport and it's a super easy pick up process.
Drive Edinburgh to Inverness
We started our drive North toward Inverness near where the famous Loch Ness is located and it was a fairly easy drive North.  The drive took us about 3.5 hours.
Stops to make along this route:
Drive Inverness to Portree on the Isle of Skye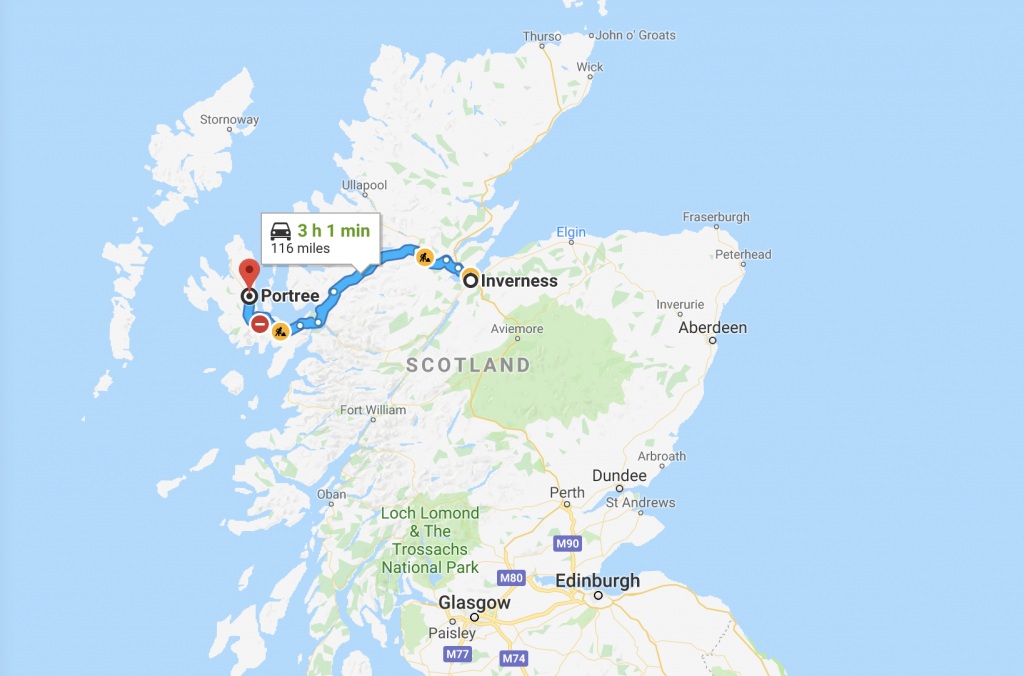 After spending the night in Inverness, we headed on bright and early towards the Isle of Skye.  We did get a flat tire along the drive this day so it ended up taking longer, but it should take about 3.5 hours.  One note on this section of road is that the roads aren't in great condition and they are full of potholes and bumps.  They are also tiny and narrow and very curvy and this was definitely the most stressful day of driving we had on our whole trip.
The Isle of Skye and Portree are gorgeous and well worth the trek it is to get up there, but if I had to do it over again, I'd stay in Portree at least 2 nights to give yourself more time to explore.  By the time we got to Portree, we were pretty exhausted and didn't get to see much more of the island.
Stops to make along this route:
Torridon (if you want to make a slight detour)
Drive Portree to Oban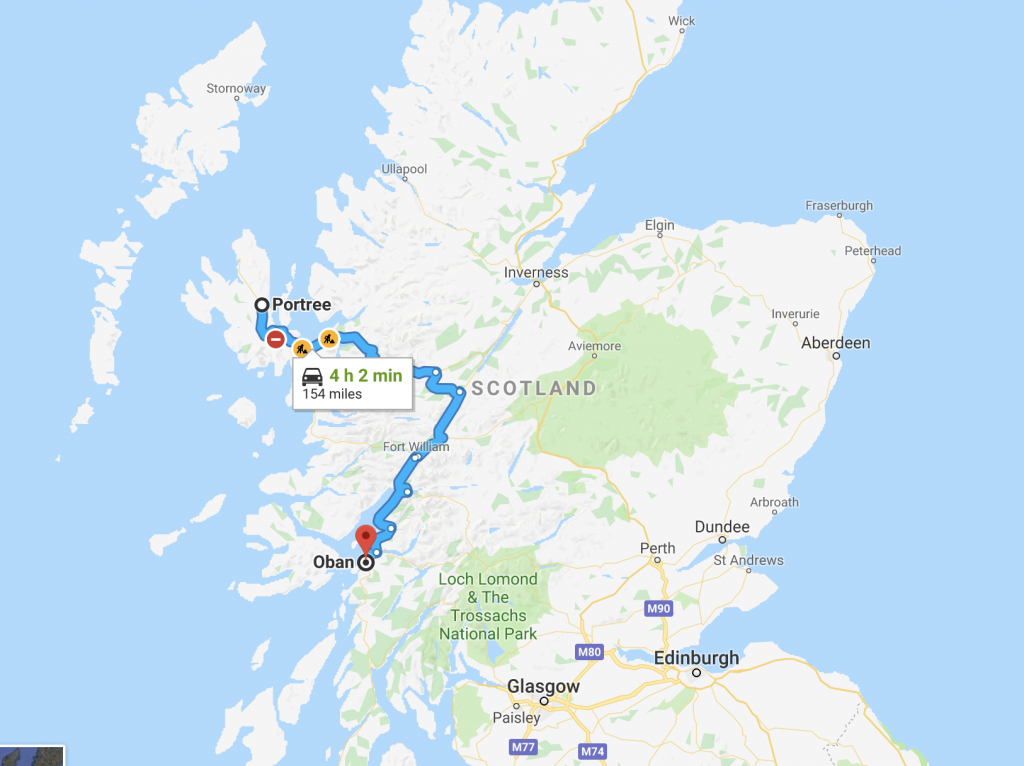 After leaving Portree, we headed toward Oban on the Western Coast and this day was by far our favorite drive of the trip.  The landscape was what we had hoped from the Highlands and was breathtaking the whole way.  The roads were also much better on this route as we headed South and the drive took us about 4 hours.
Stops to make along this route:
Glenfinnan View Point – this is the Harry Potter train but it only runs part of the year so confirm that it's running before you go there.  It wasn't running when we were there, so we skipped this.
Glencoe – We drove through part of the Glencoe area as it's a large part of land, but it's beautiful!
Loch Awe – This loch has a castle on an island and it's pretty cool!
Drive Oban back to Edinburgh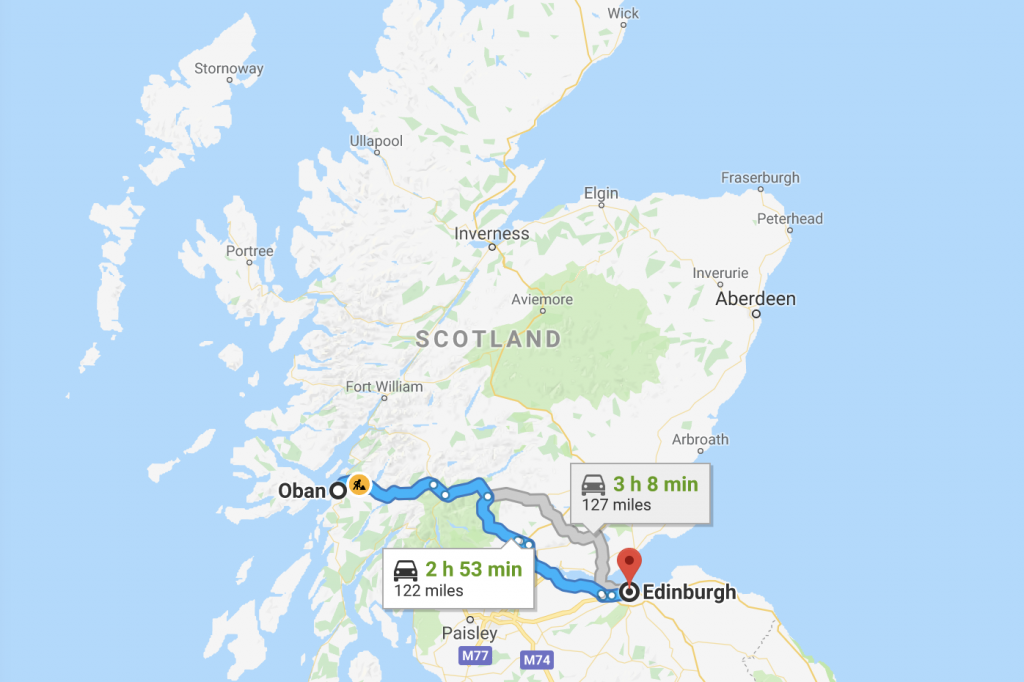 On our final day of driving, we drove back from Oban to Edinburgh which ended up being about 3 hours.  After the first hour or so on small curvy roads, we connected to a highway for the remainder and it was an easy drive back to the Edinburgh airport to drop off our rental car.
Traveling to Scotland?
See all of my posts on the country!