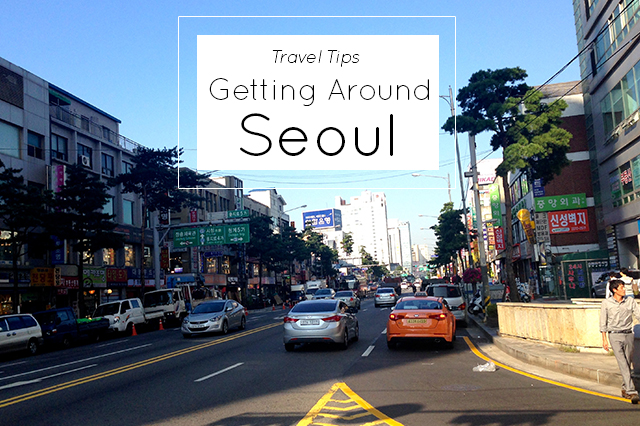 Seoul is a huge metropolis with millions of people that call the city home, as well as added US military population and tourists, which make the city very crowded.  Seoul can also seem incredibly overwhelming to people visiting, with a sprawling land area and divided into more than 20 districts in the city itself, it's massive.  Because of its sheer size, it can be daunting how to figure out how to get around the city, to be able to see the areas you want to see and make your experience easier in this South Korean city.
These following options for transport are definitely not the only options but they are the easiest for me when I'm in Seoul and the options I am most familiar with.  Once you figure out a few options and some tips for each one, it makes it much easier to explore the lovely city of Seoul!
If you know where you're headed and your destination is close by (within a mile or so), I would recommend walking.  It's the best way to get a sense of the area, to take in the unique shops and restaurants along your route and to get a feel for the local culture.  It's also one of the best ways to blend in and it's one of my favorite ways to just spend a few hours, just wandering and taking in the sights.
Tips for Walking in Seoul
-Watch out for motorbikes as they drive on the sidewalks and often won't stop for pedestrians.
-Wait for the pedestrian lights at crosswalks, don't jay walk.
-Pay for the international data on your cell phone when traveling to Seoul so that you can use Google Maps on your phone while out and about, you'll need it!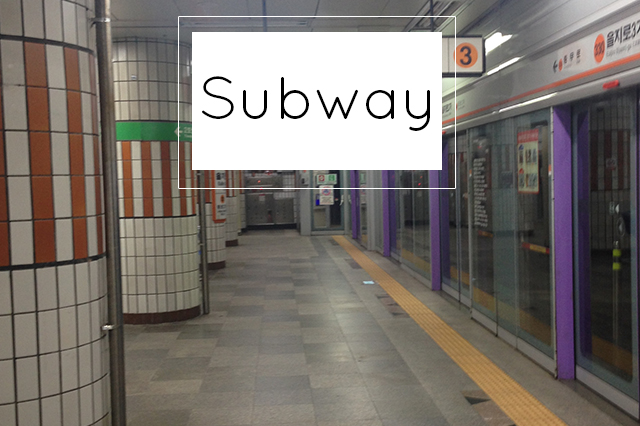 The subway in Seoul is a great system and connects the whole city.  I've used it on multiple trips and it's always really useful and efficient.  And with the intense traffic in many areas of Seoul, the subway will also save you a great amount of time from one place to another.  I took it from Dongdaemun to Gangnam this past trip (which would probably take 45 minutes by car) and was there in 20 minutes on the subway.  The trains are clean and modern and the stations are as well.  The nice thing as well is that the ticket machines in the Seoul subways have options in English which makes it super easy to use.
Tips for using the Subway in Seoul
-Print off or buy an English subway map before you go.  The ones in the stations are only in Korean.
-Don't block the escalators.  If you're standing still on the escalators, stay to the right and don't block the path.  People will be walking past you if they are in a hurry.
-Don't sit in the handicap seats on the train.  These are strictly reserved for older people or people with dissabilities.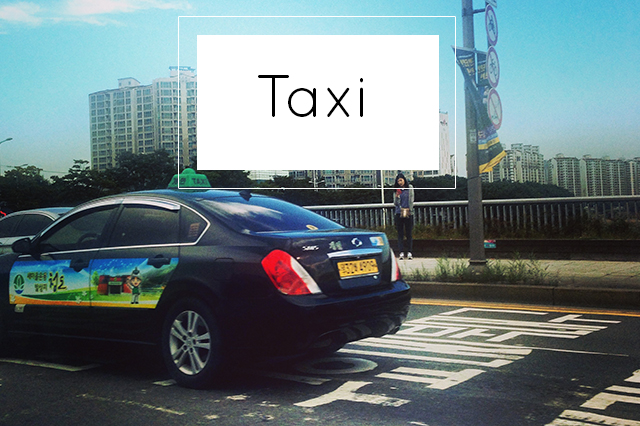 If it's too far to walk and you're not sure enough of where you're headed to take the subway, taxis in Seoul can be a good option.  But remember, you'll sit in traffic in a taxi so be sure you have enough time.  Also keep in mind most taxi drivers there won't speak any English so be prepared for that and have a sense of where you're headed beforehand.
Tips for taking Taxis in Seoul
-Before you leave, ask your hotel for a location card.  Most hotels there have small postcards that show the hotel address and location in Korean, so when your driver doesn't speak English, you can hand them the card.
-Learn how to say hello (Annyeong-haseyo) and thank you (gamsamnida) to be polite.
-Keep an eye on your route so that if you're headed in the wrong way you can ask them to stop.
Traveling to South Korea?
See all of my posts on the country!