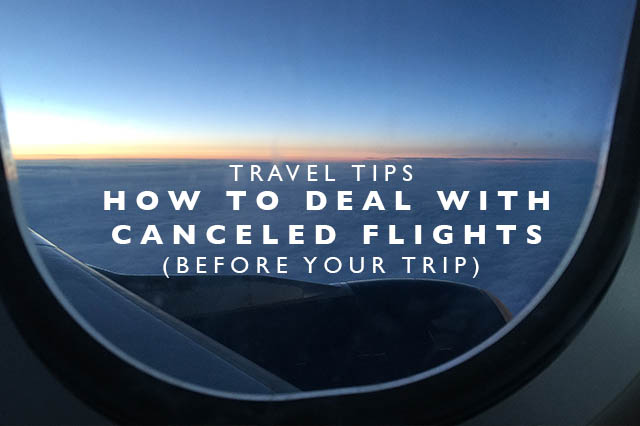 Earlier this week, I got a phone call from American Airlines who left a message for me saying that our flight home from Europe for our scheduled trip in April was not being offered anymore.  As in, our original direct flight that we booked from Athens to Philadelphia (where we then had connecting flights home to Portland) was just gone.  At first I thought, ok, well they had to supplement it with some other sort of flight to get us home on a similar route, no big deal.  But after over an hour on the phone with them a few days ago, it turned out to be something entirely different.  They just stopped operating that flight, even though they allowed people to book it – which seems unfair to me as a customer.
Long story short, we ended up having to change our plans a bit and fly Athens to London, stay the night in London (at our own cost) and then fly London to LAX the following day, which puts us home a full day later than we wanted to be.  On top of that I had an agent who was really aggressive with me, was charged for differences in fees and ticket charges (which I think is beyond ridiculous when it was their fault my flight no longer exists) and overall, did not have a good experience dealing with them.  So for your own reference, if this were to happen to you, here's how to deal with canceled flights before a trip and ways to make sure you get out of the situation what you're owed by the airlines.
State clearly what you want.
My first sentence on the phone was "My flight from Athens to Philadelphia was canceled.  I need you to rebook me somehow to get from Athens to the West Coast of the US, Seattle if possible."  I wanted them to know I only booked that Philadelphia flight because it was direct to the US, but if I couldn't go direct anymore, there was no point in them trying to get me to Philadelphia, but instead, I wanted them to direct me to the West Coast since that's easiest for us to get home to Portland from there.
Hold your stance and make them change to what you want.
I was met with a lot of resistance and a snotty attitude by the agent I spoke to.  At one point, I had to say to her, "I don't appreciate your tone, please stop attacking me and make this happen."  Don't give in.  At one point, my agent said "there are no options for connections" and it wasn't until I actually looked up some options on my own and told her flat out what I wanted that she was able to find something that worked for us.  Don't give in to what they say first, make sure it's what you want.
Hold the airlines accountable.
This is a cancelation on their part, you are their customer.  They are required to either find you another route or refund your ticket.  For me, rerouting was easier than refunding and having to do all the research again to rebook.  So I pushed harder for them to be accountable and re-route me as necessary.
Ask for a manager.
If your agent isn't being helpful or says something can't be done, ask for a manager.  Nine times out of ten they can actually do what you're asking, it just requires permission.  My agent had to get permission for my re-routed flight path twice on the phone and both times she acted like it couldn't be done, only then to get approval and do it how I had asked.  When it doubt, make sure they research every option, even if they have to get permission for it and even if it takes longer.
Have a backup plan.
As soon as I got that voicemail, even before I called them back, I formulated a couple backup plans for us to have if needed.  My first thought was so try to get a direct flight to somewhere in the US, even if we had to spend the night in New York or a major hub like that.  When I found out that wasn't a possibility, I told the agent that I'd like to stop for the night in either London or Paris, both major hubs and both cities we know well.  That way a stopover wasn't such a huge deal and I knew there would be lots of flights from both cities to the West Coast of the US the following day.  In the end, my backup plan actually was what we ended up having to do, but had I not pushed that option, she was ready to re-route me all over the place with multiple stops in multiple different airports.  In the end, at least we got a fairly direct route and a night in a city we know, but I had to really push to get that, so be sure to know what you want and push them until you get it.