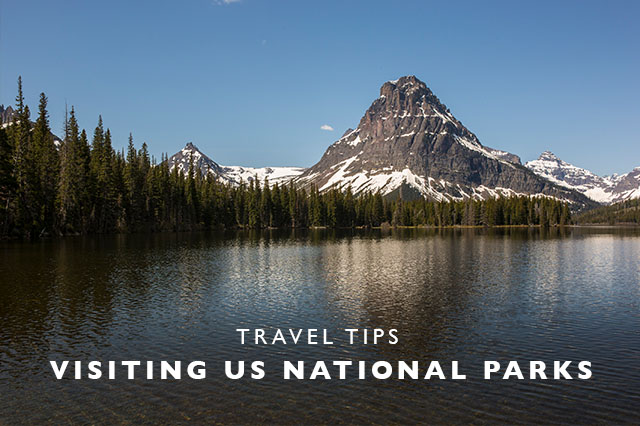 US National Parks are a very underestimated part of travel in the USA in my opinion.  While many people that spend a lot of time outdoors might head to National Parks regularly, many people who come to the US tend to head to cities like LA or New York and overlook some of the gems we have in this country in the form of National Parks.  And while some, like Yellowstone might be busier and get more tourists, others like Glacier National Park can be almost empty at certain times of year, leaving you with stunning views and incredible landscapes all to yourself.  Visiting US National Parks does have it's own set of rules though and there are certain travel tips that are important before you head to one of the US's prized landscapes.  So if you're headed to a US National Park anytime soon, here are my best travel tips!
Have exact amount for entrance fees.
You are required to pay a fee for entry into National Parks in the US and even though often there won't be anyone manning the entrance booths, especially if you're going into the park early in the morning or late at night, you should still pay the fee.  Parks will have a spot by the entrance where you can put your money in an envelope and leave it in a lock box.  And while of course you could risk it and go in without paying, you're a) setting yourself up for a fine if you get caught and b) since you're using the park and we want to keep them staffed and upkept, it's important to always pay the fee.  Be sure you have small bills though as you might not have someone there to give you change.  Check on the park's website before you go for updated fee amounts.
Don't disturb animals.
Most of the National Parks in the US have an abundance of wildlife and animals roaming around – it's important to look but don't disturb them.  The reason the parks have such great wildlife is because they live fairly undisturbed and it's important to keep that.  Feel free to watch them, but always from a distance, for your own safety and theirs.
Drive slow.
Most parks will have speed limit signs posted and it's important to honor those, even when the roads are clear.  First of all, you never know when hikers will be coming out of trails or when animals might be crossing, so going slow is important.  But also, you'll want to go slow to take in all the amazing scenery around you while driving around National Parks.
Go early in the day.
This tip is primarily for the busier national parks like Yellowstone but can be applied for any of them.  First of all, going early in the day will allow you beautiful light for photos.  Though also, going early in the day especially in busy parks like Yellowstone will allow you to miss the Disneyland-like feel that happens later in the day as the tour buses are out and about bringing thousands of people through the park.  I would suggest planning your day around a sunrise-Noon schedule and be out of the busy parks by Noon or 1pm to miss most of the crowds.
Be safe and respectful.
It's really important to be safe in the US National Parks, as you're there on your own at your own risk.  So if you are going off on your own or hiking through, be sure to practice safety.  But also, be respectful.  The National Parks are treasured landmarks in the country so it's really important to have respect for the landscape.