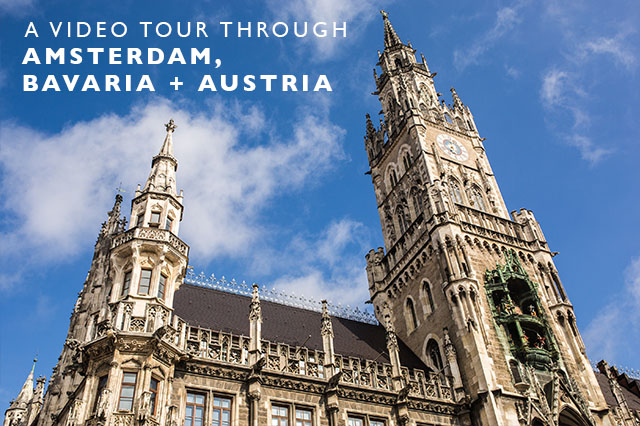 Our recent trip through Europe saw us exploring early Spring in Amsterdam, visiting Germany for the first time in Munich, and road tripping through Austria.  All in all, it was a great trip and since you couldn't be there with me, here's a video tour through Amsterdam, Bavaria and Austria so you can experience these destinations as well!

Traveling to The Netherlands?
See all of my posts on the country!