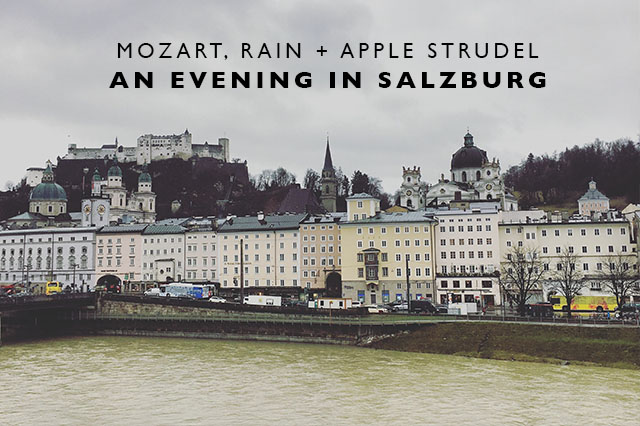 We arrived to our final stop in Austria, Salzburg, in the afternoon after driving the hour from Hallstatt.  And while we were really excited to get out and explore the city, unfortunately the whole day was pouring rain.  We ventured out from our hotel for the night at the Hotel Sacher but were soaking well within about 30 minutes so we opted to head back to the hotel, dry off and stay in for the evening.  Salzburg is definitely a city I'd like to get back to in the future and explore.  While we didn't see much, we did wander through the Old Town and see Mozart's birthplace, but I know the city has so much more to offer so perhaps a trip back in better weather would offer more to see!  We finished off our day in Salzburg with dinner at the hotel and our last slice of apple strudel while the rain continued to pour outside.  All in all, I'd love to return and see more of this beautiful city but for now, here's what we did with an evening in Salzburg.
Traveling to Austria?
See all of my posts on the country!