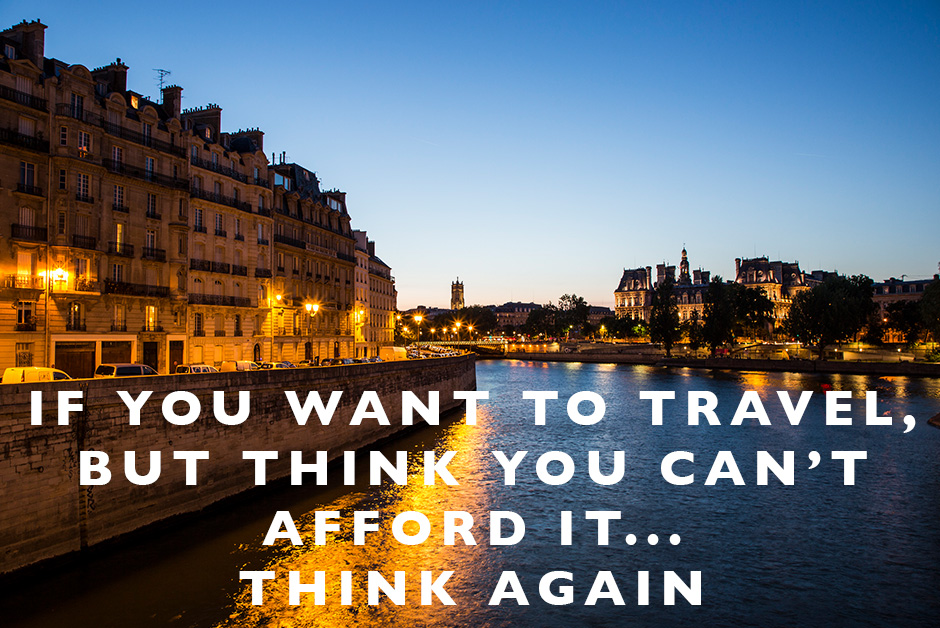 I find that when I talk to people that haven't traveled much, they often are under the assumption that travel is just totally unattainable.  That even if they want to travel, they think it's too expensive or that it's just not feasible.  I was having a conversation with my students the other day and one of them was talking to me about Spain and how much they wanted to visit.  I mentioned that you could get a flight to Barcelona for only a few hundred dollars on Norwegian Air and they all looked at me like I was crazy.  "You can't get to Europe for that cheap, can you!?!"  The answer is a resounding YES!  If you want to travel, there is no reason not to.  Flights are available for crazy cheap prices, hotels and airBnB's can be really reasonable and honestly when you're there, you can do a whole lot of stuff for free if money is the reason holding you back.  So if you want to travel but think you can't afford it, think again.  Here are my best tips for traveling is money is the reason holding you back!
Cheap Flights
There are a ton of airlines now that offer really insanely cheap flights to and from Europe and the US – like $250 roundtrip cheap.  There are also some really interesting new budget airlines to Asia from the US starting up as well.  And once you are in Europe, getting around is super cheap.  The trick?  Sometimes you have to dig and really do the research.  A search on Orbitz is generally not going to get you super cheap flights but if you take the time to really search, you'll find some amazing deals.
Some of my favorite budget airlines to take a look at:
Norwegian Air
Iceland Air
Wow Air
Scoot
Easy Jet
Ryan Air
Vueling
Finding Cheap Lodging
While hotels can definitely be a big expense for a trip, you can also get really great deals if you look hard enough.  Staying a little outside the city center can save you a lot and hotels around airports tend to be way cheaper, and usually have pretty good public transportation into the city.  There are also some great chains that are fairly low priced and offer a great aesthetic and comfortable amenities.
Some of my favorite economy hotel chains are:
Mercure Hotels
Room Mate Hotels
Courtyard by Marriott
UNA Hotels
Travel During the Off Season
Nothing saves you more money than changing your travel dates to a time of year when not a whole lot of people are traveling.  If you want to travel in the peak Summer season, you're going to pay a whole lot more.  Rather, if you travel in November or February, you'll probably notice a huge price cut in your flight and hotel costs for your trip.  Destinations might be a little colder at that time of year, but your wallet will feel much better.
My favorite months to travel in the Off Season:
Late October
November
Early December (before the Christmas holidays)
January
February
Early March (before Spring Break dates)
Travel For Fewer Days
A lot of people think to take a trip internationally you have to travel for a week or 10 days or longer.  But the longer you travel, the more money it costs for food and hotel, etc.  If you travel for fewer days, your costs shrink greatly.  I actually love a 4-5 day trip, it gives you enough time to get a taste of the destination you're traveling to without breaking the bank.
Some of my favorite short trips I've taken:
3 Days in Amsterdam over a long weekend
2.5 days in Stockholm over a long weekend
4 days in Paris in mid-October