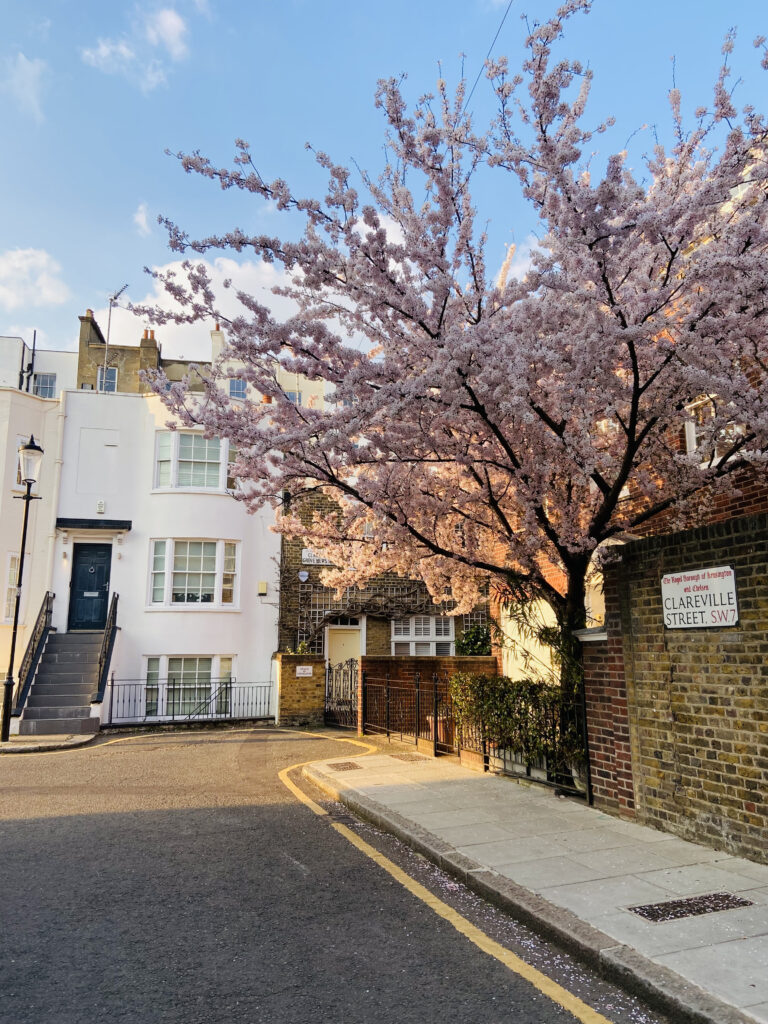 *Note – this post was written in Spring 2022*
I just returned from an amazing week in London and after very little international travel these past few years, it felt so good to be out in the world again!  Overall, our time in London was so regenerative and it really felt like London before the pandemic.  I've had some questions on social media about what it's like traveling to London right now in the scope of COVID and what restrictions remain there.  All that said, I do want to preface this post by saying that I did test positive for COVID the weekend we got home from our trip so I obviously picked it up there.  However after starting to travel again, I think it's important for us all to realize that every place has its risks and while I wish I wouldn't have gotten COVID on our travels, at this point, there is no place in the world that you're totally safe so it's all about protecting yourself as much as you can.
At this point in London, there are hardly any COVID restrictions still in existence.  There is no testing requirement to fly into the UK and on the ground there are not a lot of COVID restrictions in place.  While we were there for a week at the end of March 2022, it felt like visiting London pre-COVID – other than a few people here and there with masks, life was pretty much going on as normal.
A few thoughts after being in London for a week and testing positive for COVID once I got home, if you're visiting the UK soon:
Wear a mask on public transit – We did do this the whole time we were there but were in the minority wearing masks.
Try to eat outside as much as possible – Again, we did try to do this as much as we could since the weather was so beautiful while we were there.
Be aware of the risk – Obviously, we were more careful than most and I still ended up getting COVID.  Be aware of the risk factor and what that means for you individually and then make the best decisions you can based on that.
Take multiple COVID tests when returning home – To get back into the US, we had to take a COVID test the day before we left.  We took ours and both tested negative, even though I was already feeling mild symptoms.  The day we got home, I felt like I had a mild cold so I tested again and it came back negative.  The next day my symptoms were way worse and I tested again and finally tested positive.  It's important if you're not feeling well, to test multiple days to make sure.
Don't let this detract for getting back into travel – Obviously, everyone's risk factor is different but for me, I have no regrets about our week in London and getting back into travel even though I got COVID on our trip.  We're at a point in the world where we have to start living again, and part of that is being aware of the risk and assessing it for ourselves.  We had an amazing week in London and it was so amazing to be traveling again, so I wouldn't change anything about going to London right now.  Just be aware and try to be as safe as possible!
Headed to London?