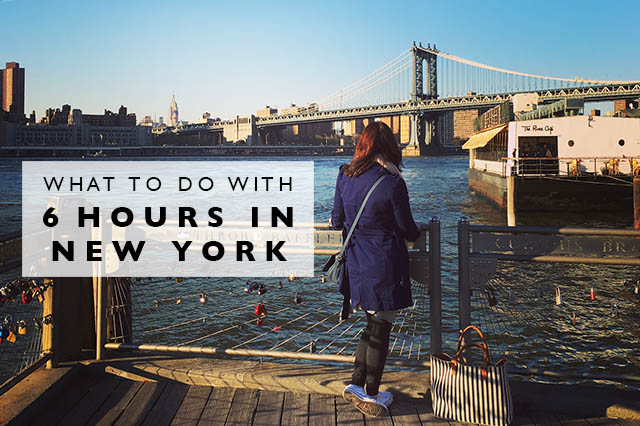 When we booked our flights for this trip, we used American Air miles to fly business class to Europe.  That meant however that we couldn't fly our normal routes, due to having to choose routes available with miles.  Usually we like to fly directly from the West Coast of the US to Europe, but this time, on the way there, we had to stop in New York at JFK Airport before continuing on to Europe.  And… the catch was, we had a little over 6 hours there as a layover.
When we saw that, we started looking into options of how to spend that time instead of just sitting in the airport for half the day, so if you have a lot of time at JFK Airport due to connections, here's what to do with 6 hours in New York!
Drop off your luggage to be stored.
In the arrivals terminals of most the terminals at JFK there are luggage storage counters.  We flew into the American Terminal, so ours was right in the baggage claim area.  It only cost $18 dollars for them to hold our luggage for the 6 hours we were gone.
Grab an Uber.
The taxi situation at JFK is a bit of a nightmare, so we opted to get an Uber.  Our driver was there within minutes and we jumped in, headed for New York City.
You can also take the Air Tran public transport and then connect to the subway, but when we arrived, the time estimate for that was a total of 1 hour and 10 minutes.  To drive into the city was shorter at 45 minutes and since we only had a limited amount of time anyways, it was the better option for us to Uber.  With that in mind though, it'd be a lot cheaper to take the train and subway, so choose which works better for you.
Head to the Brooklyn Bridge Park.
We had our driver head to the Brooklyn Bridge Park.  The reason for this was two-fold: we know that area a bit from past trips and it was enough into the city that we felt like we got the NYC experience, but also way less time than getting into Manhattan from JFK.
Eat at Juliana's Pizza (or Shake Shack).
We knew of Juliana's from a recommendation we had gotten and were craving pizza, so we headed straight for this amazing pizza spot right near the Brooklyn Bridge Park.  Needless to say, it was amazing and I'd highly recommend it!
Or if you're in the mood for something different, there is also a Shake Shack right next door!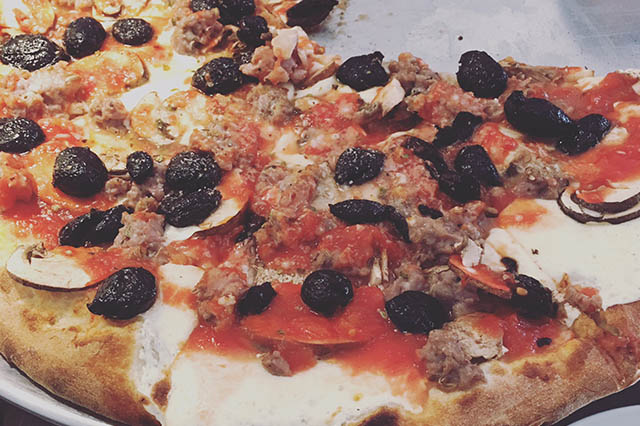 Take in the Views.
After dinner, we spent some time just taking in the incredible views of Manhattan from the park near the restaurant.  It's the perfect spot to get your dose of NYC without having to go into Manhattan, which would take that much more time.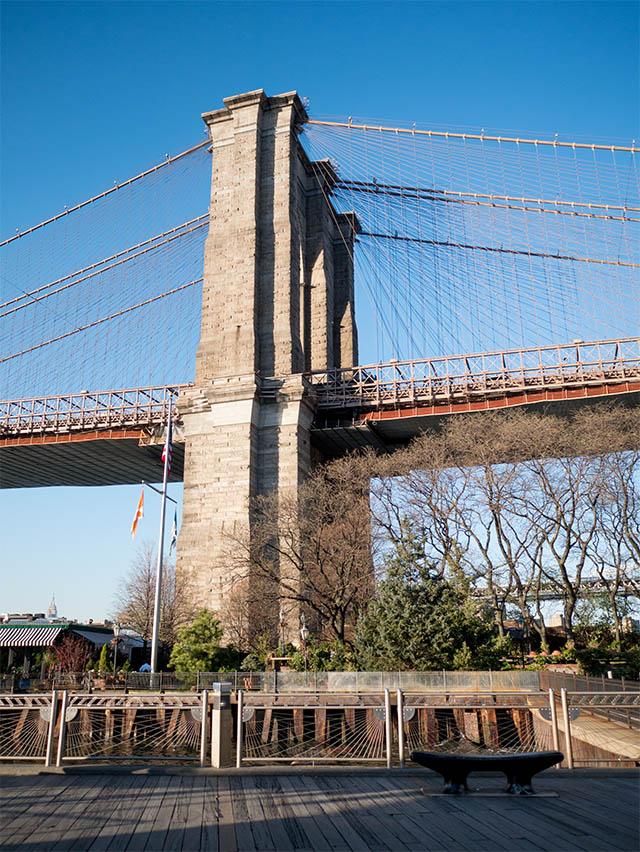 Grab an Uber back.
About 3 hours before our flight time, we grabbed another Uber to go back to the airport.  It was rush hour, so the freeways were jammed but Apple maps had a path through Brooklyn that got us back to JFK in 40 minutes with way less traffic, so we actually have time to spend in the American Airlines lounge at the airport as well!
Headed to New York?
See more of our New York content here!