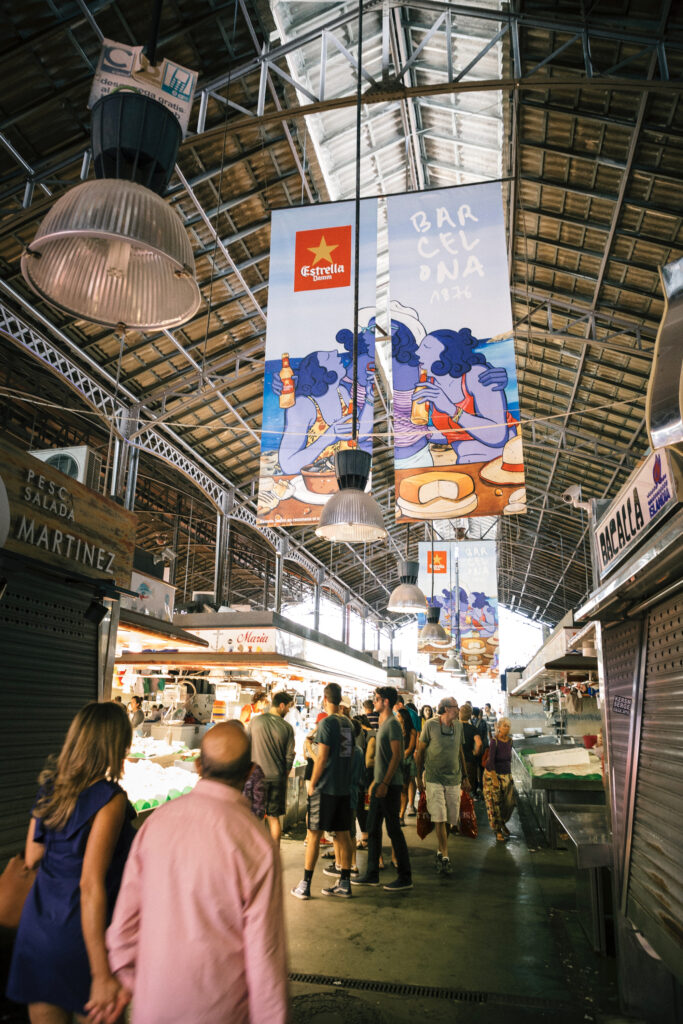 When planning a trip to Europe, this was a bit different than our usual travels and when we were planning this one, we used more points and got more hotel stays for free than we ever have before.  Usually when we plan our trips to Europe, we are gone for about 10 days and in general I'd say that those trips cost around $4,000-$5,000, including airfare, hotels and spending money while there (if we're paying for everything out of pocket).  This time however, we spent a long time planning it to use as many points and miles as possible in order to really cut that cost back.
Now, we aren't budget travelers by any means.  I like a good hotel and we don't skimp on food, but I was curious this time around to challenge myself and see how cheap we could do a really amazing trip, without skimping on the nice things we wanted.  Now let me preface this by saying not all of these might be possible ways to save money for everyone and many of these things are for bloggers and influencers, for ways to cut cost traveling.  But, if you're willing to plan in advance (we started planning all of these things about a year in advance to build up the points necessary and such) and willing to do your research and make an effort, it's very possible to spend 10 days in Europe for under $3,000, staying at great hotels and not skimping on expenses.  So if you're interested how to travel to Europe for under $3,000… here's how we did it.
Airfare
-Main Airfare: We flew in Business class the whole way this trip on American Airlines, with fully lie flat seats to Europe and back, which made the trip even better.  And we flew the whole way on miles, only paying around $300 total in taxes in fees out of pocket.  Now you think that's amazing?  It's totally and completely doable!  We planned this ahead and both Nick and I got the AAdvantage credit card through American Airlines.  Through opening bonuses and careful spending planning to make the most of the card, we were able to rack up enough points for both of us to fly from Portland to Europe and back all in business the whole way!
I also use my Alaska Airlines credit card points often for flights to Europe for very little out of pocket!  Pick an airline that you can rack up points with and you'll find it's fairly easy to get around the world on points and pay very little for your airfare!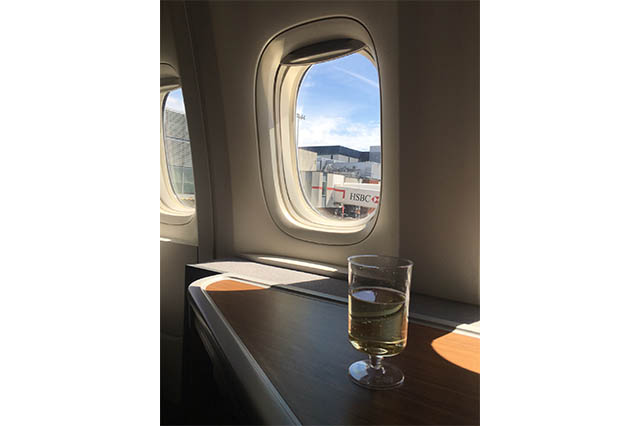 -Auxiliary Airfares (w/in Europe): Now once in Europe, we went a lot of places (Paris, Rome, Vienna, Santorini, and London), so we needed a way to get from our first stop at Heathrow upon entering Europe and then on to our other destinations.  This trip, due to timing and other reasons, we flew everywhere instead of taking trains or other transportation.  For 75% of these flights we used miles and paid only around $50 in taxes and fees.  My favorite points system for intra-Europe flights is British Airways, of which I have their credit card as well to rack up points.  I also booked quite a few of our intra-Europe flights on my Chase Sapphire points, which is another favorite of mine.
For the few flights we paid out of pocket, we flew budget airlines like Vueling or EasyJet where fares are really low.  Just be sure to factor in cost for luggage and any extras on those budget airlines.
Rental Cars
The only place we rented a car was in Italy on this trip.  We rented the car in Rome at the airport, drove up through Tuscany and Umbria and then returned it the following day.  I tried to use points for this but it wasn't available so we paid this out of pocket.  In the end, the car rental, plus gas, plus wifi through Hertz and full insurance coverage, this cost came to right around $400.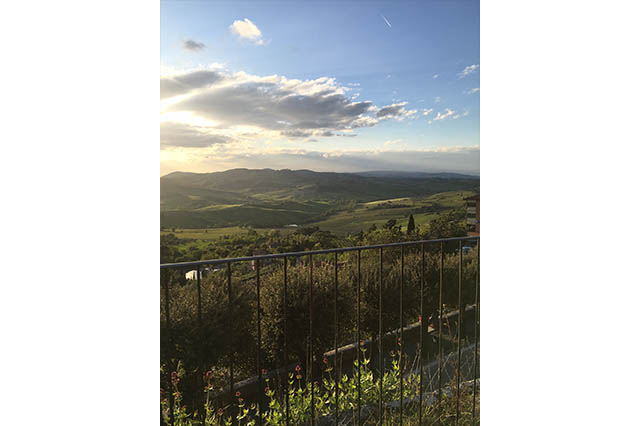 Hotels
This particular trip I really challenged myself to see how much we could get for hotels without paying anything for our stays.  I'm pretty particular about the hotels we stay in and I have a number of requirements that I look for and it's not an area that I skimp on when we travel.  So with that said, all the hotels we stayed at were great, amazing boutique hotels and here's how we saved:
Paris – All 3 nights here were completely free through my blog.  I reached out to a shortlist of hotels about 8 months before our trip to see if any hotels were willing to offer me deals to stay at their properties in exchange for social media and review posts on Land of Marvels.  I found 2 hotels that were willing to offer me complimentary nights in exchange for my review of the hotels.  We stayed one night at one, then 2 nights at the other all complimentary.  (This obviously only applies to travel bloggers, but if you're willing to do the work to reach out, it's amazing what's available to bloggers.)
See where we've stayed in France!
Rome – We spent 2 nights in Rome for no charge at all, all through my Chase Sapphire Points.  We stayed at the Hotel Indigo which I couldn't recommend enough, it was a superb stay.  And the best part, we paid absolutely nothing out of pocket.
See where we've stayed in Italy!
Tuscany – We were originally planning to drive to Florence and stay the night there through my blog, however when our flight the next day got moved up by 3 hours, we changed our plans and stayed closer to Rome in Tuscany.  We opted for a lovely property in the hillsides of Tuscany and paid out of pocket for our stay which I found on Tablet Hotels, around $200. (Also note though, whenever I pay out of pocket I use Hotels.com to rack up free nights).
See where we stayed in Tuscany!
Vienna – I was pretty particular about choosing the hotel we stayed at in Vienna and I couldn't have been happier with it!  We paid for this out of pocket for this hotel that I found on Tablet Hotels, around $250. (Also note though, whenever I pay out of pocket I use Hotels.com to rack up free nights).
See where we've stayed in Austria!
Santorini – When we added Santorini to our itinerary, I reached out to a number of hotels on the island to see about working with Land of Marvels.  The hotel we ended up with offered us 2 complimentary nights in exchange for social media and reviews on Land of Marvels, so we paid nothing for our nights in Santorini.  I didn't end up loving our hotel in Santorini but since we hadn't paid for it out of pocket, it wasn't as bad!  But if you're headed there, I think it's worth noting to stay in the main town centers so it's easy to get everywhere.  We were in a weird location and it made it more difficult.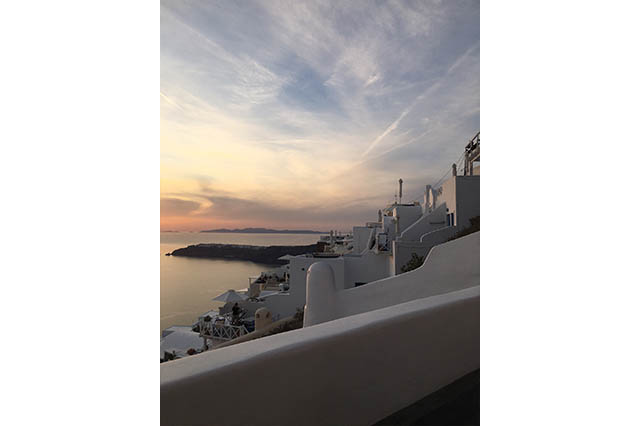 London – Our final night in London, which was added only a few weeks before our trip due to a schedule change in our flight home, was booked late in the game so we opted for our go-to spot at the Hotel Ampersand and we paid out of pocket for this hotel, around $250.  (Also note though, whenever I pay out of pocket I use Hotels.com to rack up free nights).
See where we've stayed in London!
Spending Money
Before we left, I got $1000 USD worth of Euros from my bank and 200 British pounds for our trip.  We try to pay for everything with cash while traveling so that when we get home we don't have a big credit card bill and it's easier to monitor how much you're spending while traveling.  So in total, we took about $1,300 in cash and that covered all our expenses for 10 days in Europe, without skimping.
*Update – While we used to do all cash when traveling, we've found on more recent trips that most of Europe works with Apple Card on our phones now, so that's another easy way to pay for everything without having to take a bunch of cash and credit cards!
Don't Waste Money on Tourist Traps
Another way to save money on so much while traveling in Europe is not to spend frivolous money on tourist trap things.  We eat in more local areas where prices are lower, don't do tours and generally wander on our own.  The extra money that comes with buying tickets to things and paying tour operators adds up quickly.  Walk everywhere on your own, take public transportation and stay in the local areas of European cities – that will save a ton of money!
Final Costs
When all is said and done, we spent around $2,750 on this trip through 5 countries, 7 cities and 10 days of traveling through Europe.  This amount, below $3,000, included amazing 4 and 5 star hotels the whole time, incredible food, and amazing experiences.  With that said, obviously, you could do this cheaper, but for the way we traveled, all in business class on flights, high-end hotels and no skimping on food or activities, this is an amazing deal and totally doable for anyone!