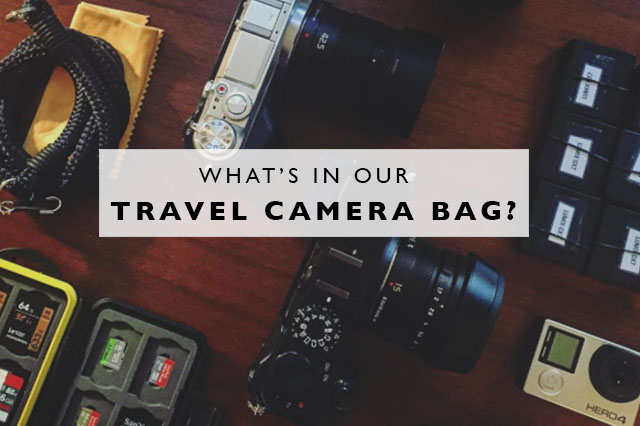 We get a lot of questions about what type of camera gear we travel with – what we take, what we don't and what we find crucial to making incredible travel photos.  So before we headed off to China and Japan in November, we filmed a short video with Nick about what we take with us in regards to cameras when we travel.  I didn't get around to editing it until now but if you're curious how we travel in regards to our camera equipment, here's your answer!
(Also side note – this was the first trip that we took just the smaller body cameras and not Nick's Canon DSLR so it's a bit different than our normal but was so much easier!)
And see below after the video for links to any of the equipment we discuss in the video if you're interested!
Equipment We Use:
Bag: Tenba Bag DNA 8 Messenger Bag
Cameras:
Lenses:
Accessories: