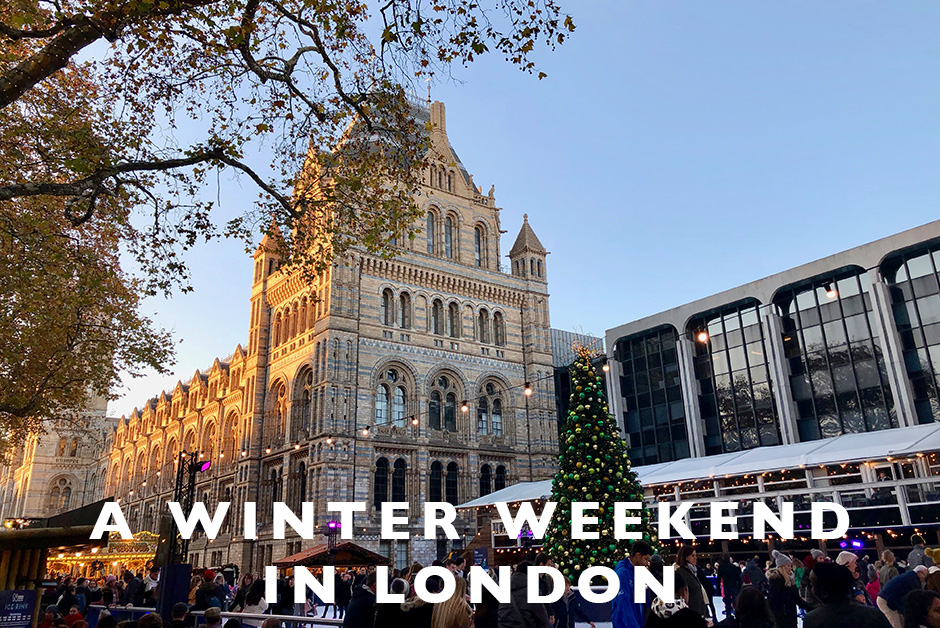 I've been to London more times than I can count now and it's always been a city I really enjoy.  It's one of those places that I know I like, but when I'm there, I always fall head over heels and wonder why I actually don't visit more.  So when we knew we wanted to go through the Highlands of Scotland for our November trip this year, I was excited to use London as our base at the beginning and end of the trip.  And being the start of the Christmas and Winter seasons, I wanted to take in all I could of the British city for a perfect Winter weekend in London.  There is so much to do in London and I've covered a lot of that in past posts you can find on the city here, but this time around all I wanted to do was wander and take in some of our favorite spots along with seeing some of the amazing Winter and Christmas festivities the city has to offer.
Some of my favorite London spots for a Winter Weekend:
Hyde Park
Borough Market
Walking the South Bank of the Thames
Cinnamon Rolls at Fabrique
Watching people ice skate at the Natural History Museum
A neighborhood walk through South Kensington
Seeing the lights on Oxford Street
Headed to London?
Check out our London Travel Guide in the Land of Marvels Shop for only $5!