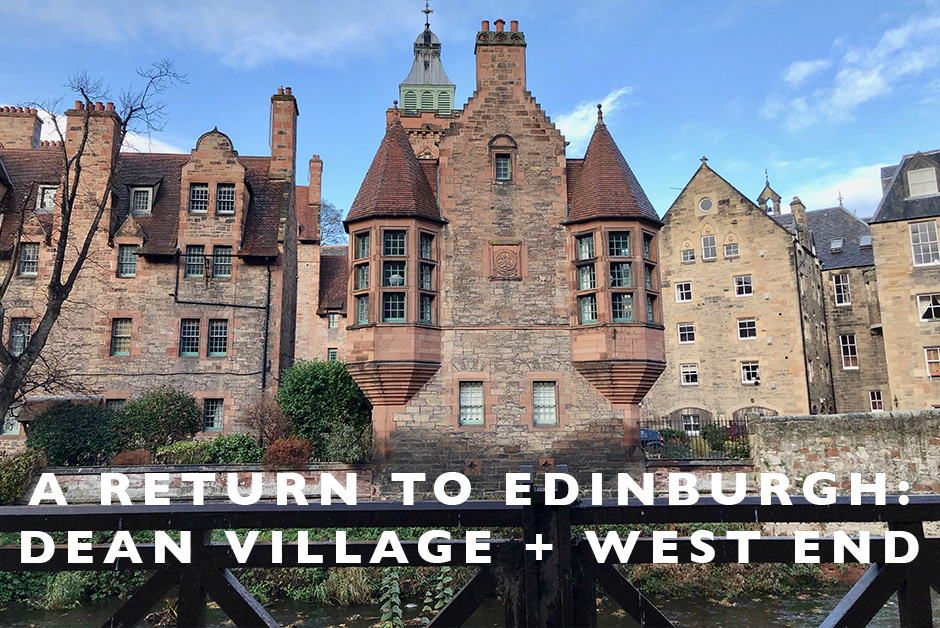 Edinburgh is one of those cities that when you talk to someone who has been there, they only have great things to say.  I love it too and being in the Scottish city makes you feel as if you're in a whole new world: the buildings are magically old, the city seems to have an almost mythical feel and the Scottish people are some of the kindest in the world.  Using Edinburgh as our jumping off point before exploring the Highlands, we decided to stay 2 nights to relax and take in some of our favorites in Edinburgh, plus explore a couple new spots too.
It was briskly cold, as is Scotland in November but we were lucky and didn't get rained on too much.  And even when we did, it wasn't anything that popping into a Scottish pub for a pint and sticky toffee pudding couldn't solve.  We stayed right off the Royal Mile and since we had explored that part of the city last time we visited, we decided to head to the other side this time around toward Dean Village and exploring the West End.  This part of the city is a lot more local which we liked and also flatter, which was nice as well.  We headed toward Dean Village and explored the West End along the way on foot, stopping for lunch in a super cute little cafe and then meandering our way through this part of the city.  It was a lovely day exploring a city we love, seeing a new part of it that made us love it even more.
Some of my Edinburgh Favorites:
Dean Village
The West End, walking along Queen Street and George Street
The Royal Mile
Exploring the Christmas Markets during the Holiday Season in the Princes Street Gardens
And for your trip to Scotland, here's where I would recommend you stay.
Traveling to Scotland?
See all of my posts on the country!