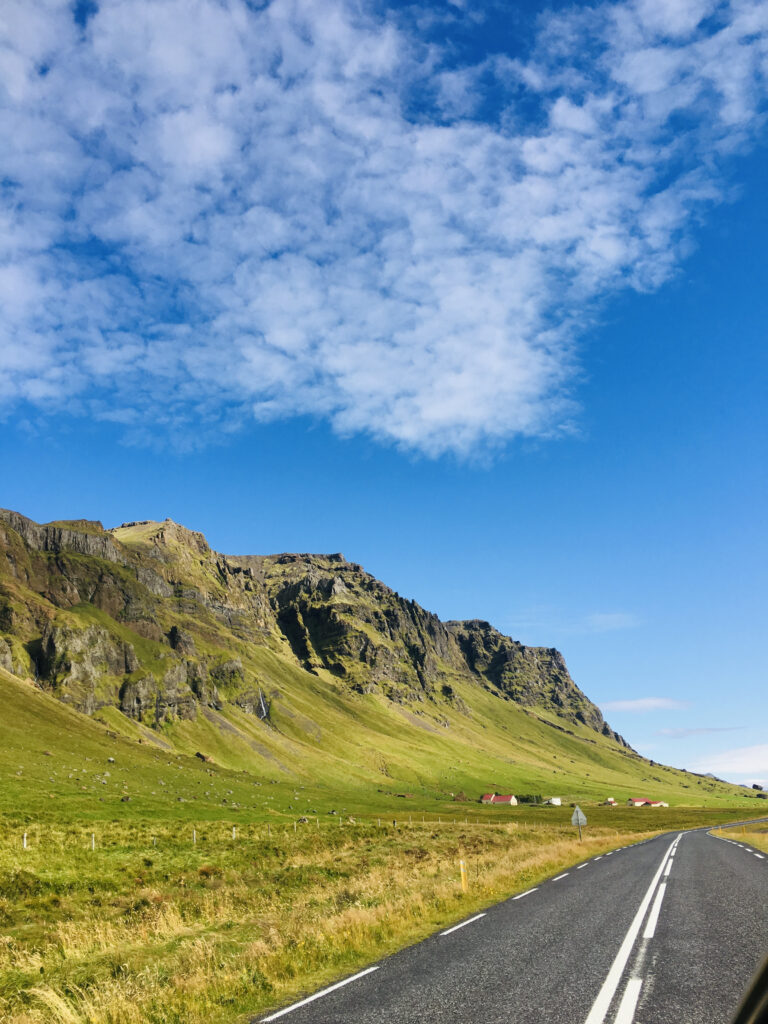 After three trips to Iceland, I can now definitively say I've seen a lot of this magical island.  And yet in all that we've seen and explored, there is so much more to see in this amazing place, which is a great reason to keep returning!  Though if you're heading to Iceland for the first time, it might be overwhelming to know where to go and what to see with such a huge landscape to explore.  So in order to help narrow down your list, I've come up with the top 10 must see spots in Iceland that I have found throughout my trips to this incredible country!
And if you need hotel recs for these amazing places, here's Where to Stay in Iceland.
1. Vík's Black Sand Beaches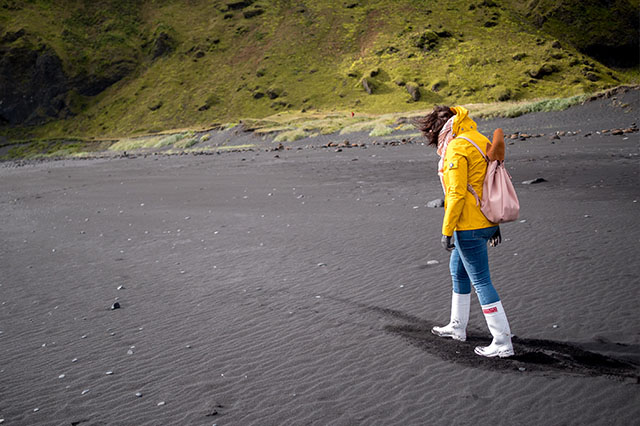 We only made it to this gorgeous area of Southern Iceland on our most recent trip to Iceland a couple weeks ago and I can't believe we waited so long to explore it.  One of the most beautiful spots surely has to be the famous black sand beaches of Vik, where the water rushes against the lava sand beaches against dramatic cliffsides.  It's truly not to be missed.
2. Hallgrímskirkja Cathedral in Reykjavik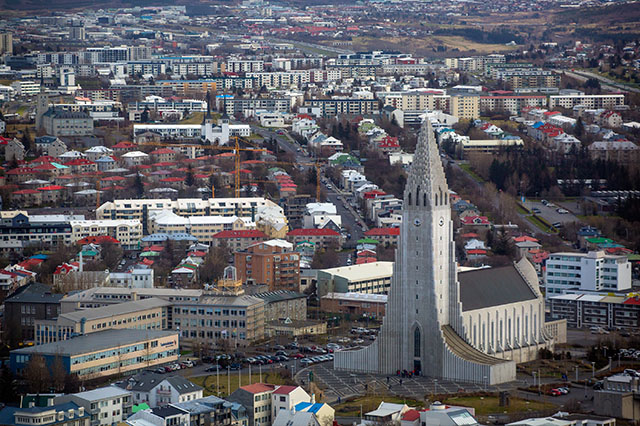 This famous church rules the skyline of Reykjavik, Iceland's capital city.  It's architecture and form are truly a site to see and experience.
3. Húsavík + Akureyri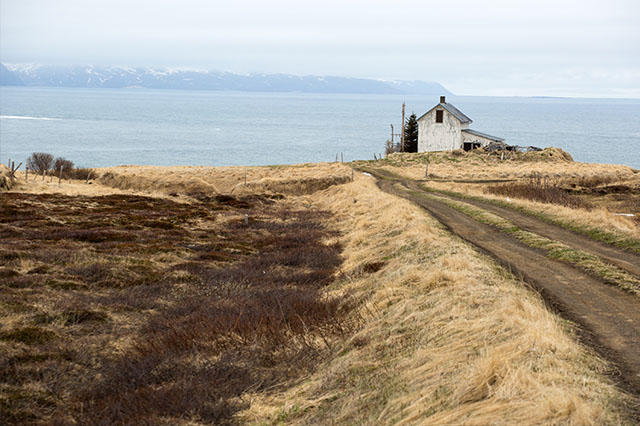 One of the areas I've loved most in Iceland, was the far North where Akureyri and Húsavík are located.  Not nearly as many tourists get up to this part of the island because it's so far North, but once you make the trek, it's breathtaking.
4. Goðafoss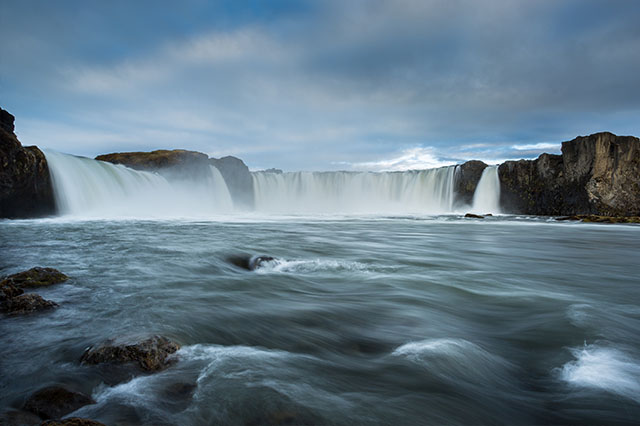 Meaning the Waterfall of the Gods, this enormous waterfall in Northern Iceland is truly perhaps one of my favorite spots on the whole island.  We visited during the days of the Midnight Sun and arrived at "dawn" around 3am to be the only ones there for miles around.  The sheer power and beauty of this waterfall is truly incredible.
5. Gullfoss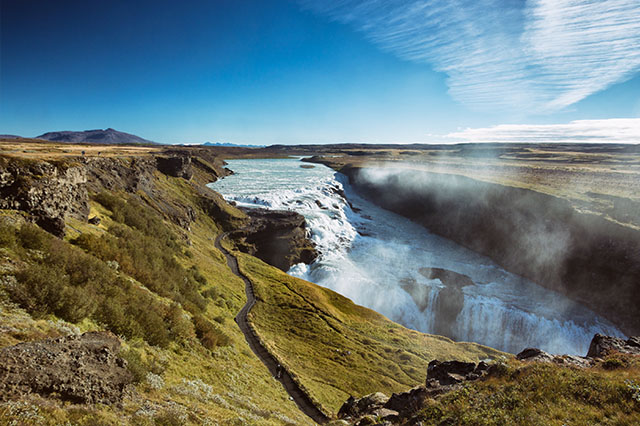 While Gullfoss might be one of the busiest waterfalls in Iceland, it's also still well worth seeing.  Gullfoss is one of three stops on the tourists' Golden Circle tour, and while it definitely sees its fair share of tour buses, the key here is to go early to truly get it in all its glory.
6. Seljalandsfoss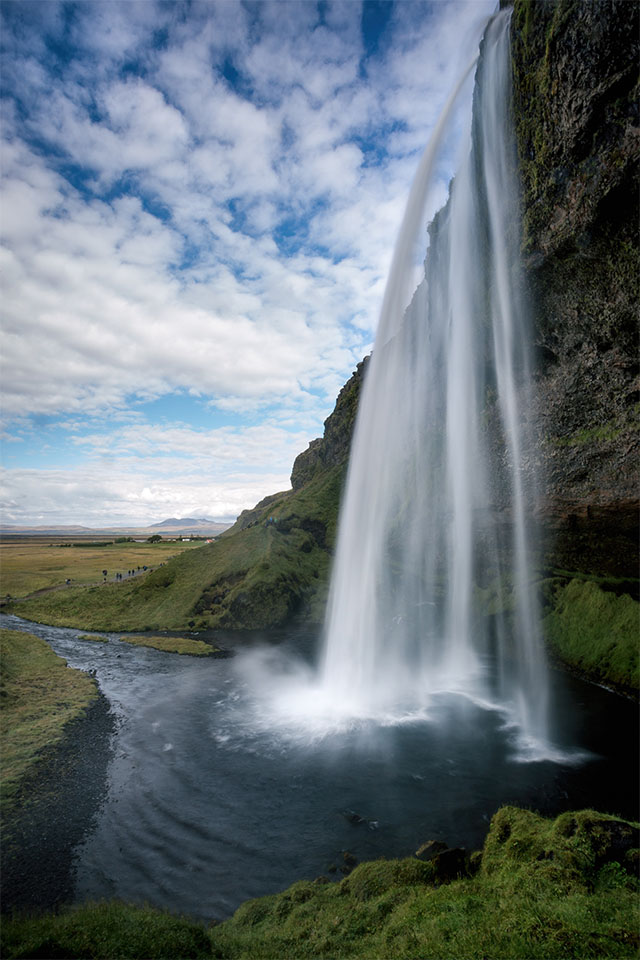 We first visited this waterfall on our most recent trip and while we didn't have super high expectations going into it, it turned out to be amazing!  Seljalandsfoss is a large waterfall with a cave behind it that you can walk through.  The views from the side and inside the cave here are truly magical and an experience I'll never forget.  This one does get crowded too though, so go early!
7. Skógafoss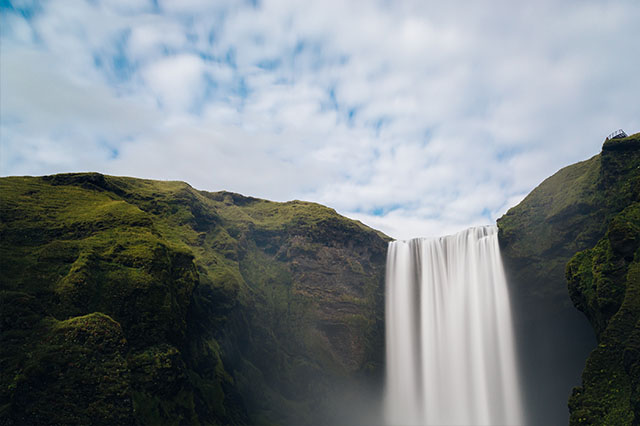 Yet another waterfall to see in the land of waterfalls – and while you might be thinking, ok I'm good with waterfalls, each one truly is so unique in Iceland!  Skógafoss is a huge set of falls near Vik and a truly breathtaking surround landscape as well.  This one is super easy to access with parking right in front of it and just a pull off from the road.  Skógafoss is truly not to be missed!
8. Snæfellsnes Peninsula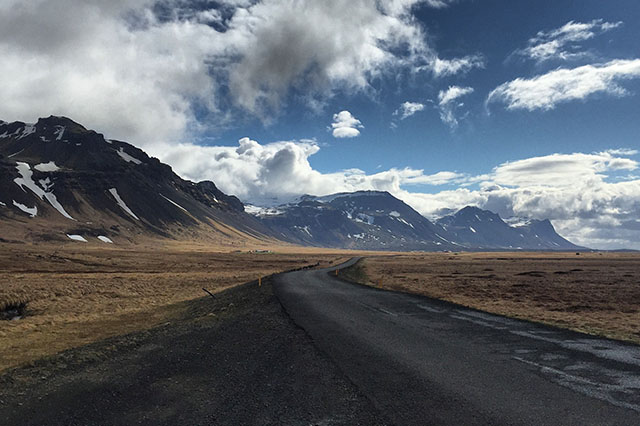 I still tell people that the Snæfellsnes Peninsula of Iceland is in my top 5 most beautiful spots on the entire planet.  We drove all around this incredible area of Iceland last year and I am aching to return.  We witnessed some of the most surreal and breathtaking scenery on the Snæfellsnes Peninsula that I've ever seen in my life.
9. Þingvellir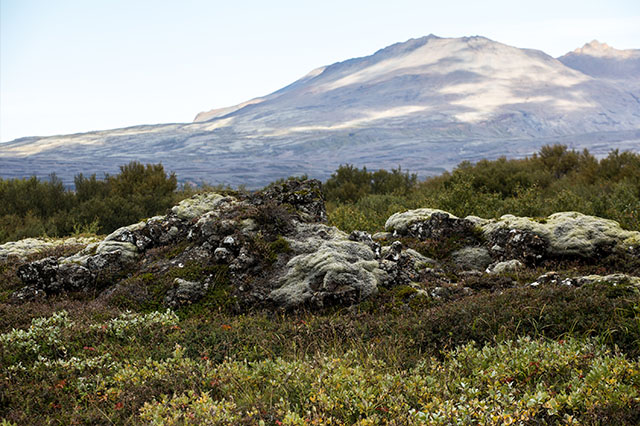 This gorgeous and historic national park in Iceland is not only beautiful in terms of scenery, but also the first site of Parliament in Iceland thousands of years ago as well as where the North American and European tectonic plates collide.  Needless to say, it's well worth a visit.  It's also really easy to get to from Reykjavik.
10. Blue Lagoon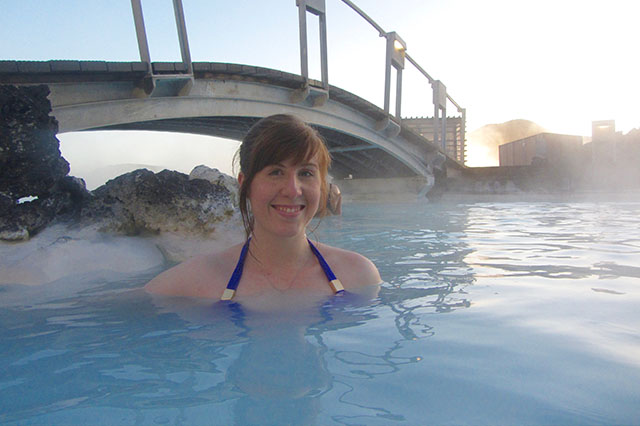 While I find the Blue Lagoon to be a bit touristy and well overpriced for what you get, it truly still is an experience to have in Iceland, at least once.  Take advantage of a quiet afternoon there, relaxing in one of the most beautiful countries on Earth!
Headed to Iceland?