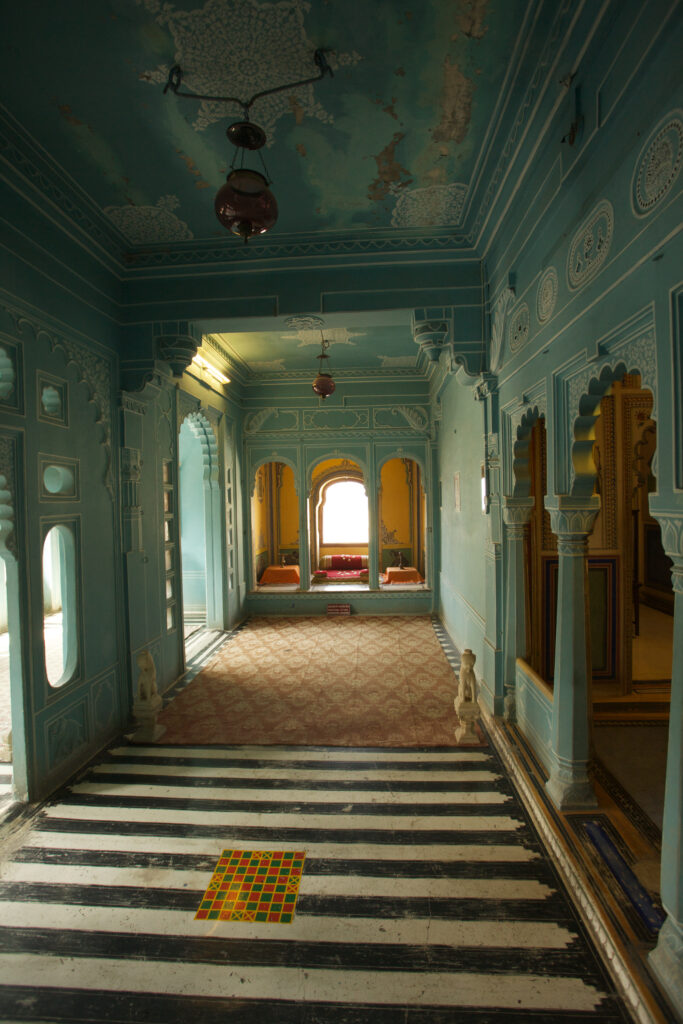 The world is full of places that change you as you travel, places that you remember for different things or that move you, but certain places change how you see the world entirely, how you look at things in your own life or those around you.  Certain places in the world make you see things in an entirely new light and those are the places that though are often harder to travel to, will change you in more ways than one.  I've had the pleasure of experiencing lots of places like this, but these five in particular are places that once you visit, you'll certainly look at things differently afterwards.
While Asia is such a broad category, I hesitated using it in this list but what I think is so life changing about visiting Asia, particularly SE Asia and the Eastern side of the continent like Korea is how millions upon millions of people live.  There is nothing quite like Asia to burst a Western bubble in terms of space, as you walk down the sidewalk or eat at restaurants, Asia is packed with people and many of these countries don't have very much land space, so everyone is packed in together.  It's a concept that takes some getting used to and one that really changes your perspective if you're from the West, where we tend to like a large bubble of space around us.
Iceland is one of those places that will leave you breathless, literally.  One of the most beautiful places I've ever seen, Iceland is a country that feels otherworldly, a place that makes you stop and really think about this planet we call home.  It will change how you see the environment, how you see this planet because there is no where else I've ever seen like Iceland, a place so untouched and small, yet so vast and intoxicating.  Iceland will challenge what you thought to be beautiful, what you thought this world looks like and have you questioning what we can do to protect it when you leave.
India is one of those places in the world that is entirely its own.  It has specs of Asia and specs of Europe, its food is known the world over and I think everyone traveling to India has a sense of what they think they'll find, but there is no way to prepare yourself for the overload of senses when you get there.  India is a place that holds millions and millions of people, many living without any of the common things we have in the West, like running water, roofs over our heads or fresh food 3 times a day.  It's a country full of contradictions that will leave you thinking about it for months after you visit.  It will change your perspective on what you need to live, what we need to make us happy and how at the end of the day, this country is filled to the brim with color and life.
For all of the preconceptions the Western world has about the Middle East, I can't tell you how many times I talk to people either from there or who have traveled there and come back shocked at how different this part of the world is from what we hear in our media.  We're taught that it's a part of the world filled with people who hate the West, that it's dangerous and unstable, and while yes, there are some parts of the Middle East like that, there are also millions of people throughout this area of the world living just like us, welcoming travelers and willing to tell them their stories.  The Middle East will change your perspective from what you've been taught about it, it will tell its own story instead of the one the Western media has published for decades now.  It will show you its beauty and its hardships and welcome you more than you might think.
Rome is a place that changed me, and while our trip there wasn't one of our best, the city itself had an effect on me and it's a place that will truly change how you look at the history of our world.  No where else in Europe is the history (the far history at least) so connected to the modern world than in Rome.  We grow up in school learning all about the Romans, their victories and their defeats, their reach and their fall, but standing among their ruins, walking the halls of the colosseum where so many went to their death, where emperors and commoners alike watched, it's truly overwhelming to stand there and remember that.  Rome will change how you look at our history and how you feel about all that's transpired for us to be standing here today.