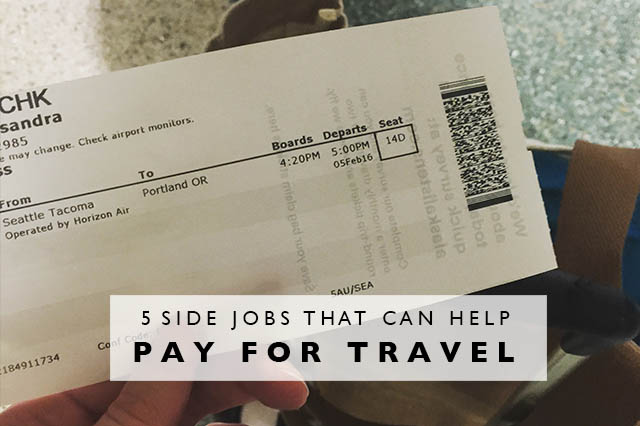 I've talked a lot about how we pay for our travels here on Land of Marvels in the past and if you've followed the blog for any length of time, you'll be aware that both Nick and myself both have multiple jobs that allow us the income to travel as frequently as we do.  We both have full time day jobs (mine as an Interior Designer for an architectural firm in Hawaii and South Korea, Nick as the ECommerce manager for a West Coast company).  In addition to our "day jobs," which I put in parenthesis because really, are any jobs truly only done during the day anymore?  But anyways, I regress, in addition to those day jobs, we both have multiple side jobs that allow us some extra income throughout the year.  I have this blog, which is very little income, as well as teaching part time at a local design college as well as running my own Interior Design business, Reverie Design Studio.  Nick has a photography business, Nick Nieto Photography, and between the two of us, we keep quite busy.
My point in all this is that side jobs can do a lot to help you pay for travel, if that's a priority in your life.  For us, it is, so any income to supplement our lifestyle can help us travel more and farther.  So if you're looking for some extra income to help you travel more, here are 5 side jobs that can help pay for travel and can be a fun outlet along the way as well!
1. Teaching
I teach part time at a local college in my elected field and it's become a huge passion of mine.  So take a look at your skills and see if you can add a class or two to teach something in your field at a local college.
2. Photography
If you're into photography, hire yourself out in your free time.  I know a ton of major photographers that started out as a side gig and transitioned into it full time.  Just put yourself out there and see if you can gain some clients on the side.
3. Blogging
Obviously, being here on a blog, I couldn't leave this one out.  And while I hardly make any money off of my blog, there are definitely ways that you can if you want to pursue it.  I just don't have the time personally to put into pursuing those financial options, but if you want to, see how you can make your blog more financially viable and if you can earn a little bit more money for travel.
4. Mentoring
Similar to teaching, a lot of community centers and educational facilities are often looking for mentors for students.  If you like working with kids, this might be a great option and might offer a little bit of extra income.
5. Coding/Website Design
If you have any skills in the coding/website design arena, offering to work freelance for people in your off-hours is a great way to earn some extra money.  People are always looking for people with these skills and can actually become quite a great source of income.