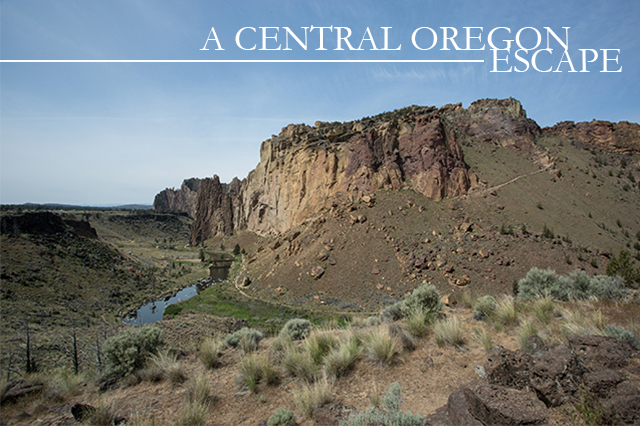 Last weekend, Nick and I headed over to Central Oregon for a weekend escape.  I hadn't been to Bend or the area around it for probably 10 years and it's an area of Oregon that has grown exponentially in that last decade.  Originally we had the weekend escape planned for April, but with family health issues and other things that arose, we pushed it back to May and it was perfect.  We spent the weekend taking in the landscape of Central Oregon (so different than the Western side of the State), eating great food and catching up with Nick's brother who lives there.  The weekend was slow and relaxed, perfect for the vibe of Bend.  The city is booming and has such great character which we loved, so much so that we're already planning for a return weekend later this year.  If you're in the area, Bend is a great spot to escape for the weekend!
Don't Miss in Bend and Central Oregon:
Dinner at Ariana – One of the best meals I've had, dinner at Ariana in Bend is wonderful.  Their Burrata was some of the best I've ever had.
Lunch and local beer at Crux –  We stopped here upon arriving in Bend and it did not dissapoint.  Try their beer taste tester to sample their different offerings and order the pretzel to snack on.
Breakfast at Sparrow Bakery – One of the best lattes of my life, Sparrow Bakery's Vanilla Bean Latte will blow you away.  Try it with one of their breakfast sandwiches and you won't be sorry.
Old Mill District – This old section of Bend has been restored complete with brick buildings renovated into townhouses and shops and a cool open vibe.
Smith Rock – On the road back to Portland, take a detour to see the famous Smith Rock.  This gorgeous landmark is pretty incredible in person.
Photos by Nick Nieto Photography