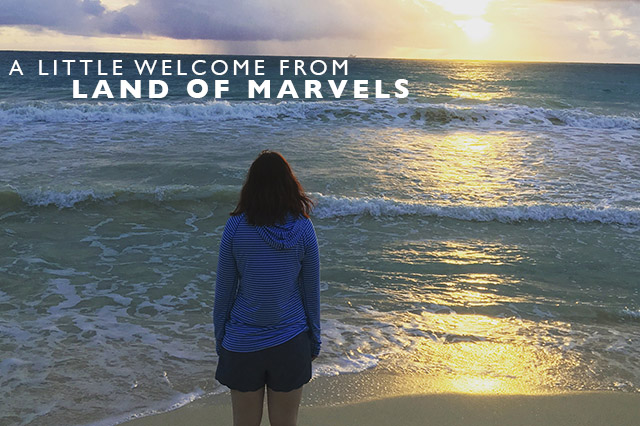 In the past few months I've been busy working behind the scenes on a really fun project for Land of Marvels and deciding where I want to take this travel blog as we move forward.  In that time period there have also been a lot of new faces around LOM these days and it's been a while since I've done a personal post to say thank you to all of our followers, to everyone who reads and comments on our posts each day and to everyone along the way that's been a loyal follower of Land of Marvels!  Thank you sincerely from my heart!  I so enjoy taking this journey along with all of you out there reading and it makes every milestone that much sweeter having you along for the ride.
So as Land of Marvels grows, I'm always looking for new ways to connect with my readers and to show you the amazing places around the world that we travel to.  So today I want to introduce myself more in depth to all those new readers joining us here in the LOM community and I've been working on a video to let you know a little bit more about me as well as to inspire you to head out on your own adventures!  Some of you eagle-eyed viewers might have noticed I uploaded the video to my About Me page a couple weeks ago as well as to my YouTube channel – so if you saw it, you got a sneak preview! I am going to start uploading more video to my YouTube channel, so be sure to subscribe there to see content first.
So without further ado, to introduce myself a little further to everyone and to give you my take on travel, here's a little bit more about me and the behind the scenes of Land of Marvels!
Also a very special thanks to Northwest Aesthetics for the amazing video they created.  Most of this was shot in Portland and Hawaii, with small scenes that we shot on our own cameras during trips around the world in the past few years.  I'm so excited with the final result and it is so very me!