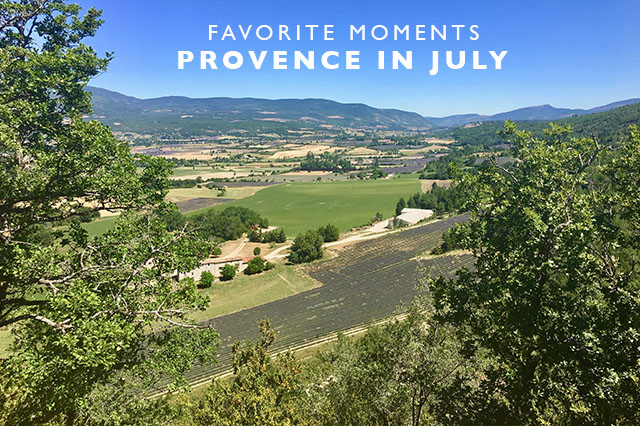 Last year when we were looking at our travel schedule for 2017, we knew this year would be a little different for us in terms of our usual travel dates.  We usually travel over Labor Day in early September to use the holiday, though this year Nick really wanted to play in a golf tournament over the holiday, so we adjusted our travel schedule to do the trip we usually do then to earlier in the Summer.  And since we usually don't travel abroad in the early Summer, during peak season, it left us open to certain places that we've always wanted to see at that time but never really had the chance to see.  One of those places was Provence, in Southern France, where the lavender is in bloom for a very short period of the Summer from late June to early July.  We figured we should jump at the chance (and were able to do it pretty economically) since our schedule had opened up this time of year and I'm so glad we did!
We also had a slight change of plans when our flight to Europe got re-routed through Barcelona (long story you can read here), and all in all, our 5 day escape in Europe was a dream and looking back, here are my favorite moments!
An evening in Barcelona.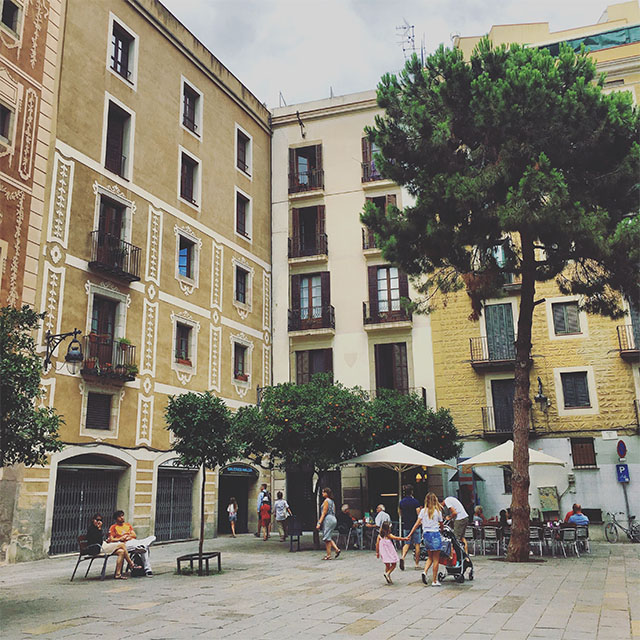 When our flight got changed and we were headed to Barcelona instead of London for a night stopover en route to France, I couldn't have been more excited!  We fell in love with Spain a few years back and we spent our evening wandering the Gothic Quarter of the city, stopping for tapas, exploring La Boqueria Market and ending with café con leche and churros.  All in all, it was an amazing Summer evening in Barcelona!
Surprise adventure in Fréjus, France and an amazing al fresco lunch.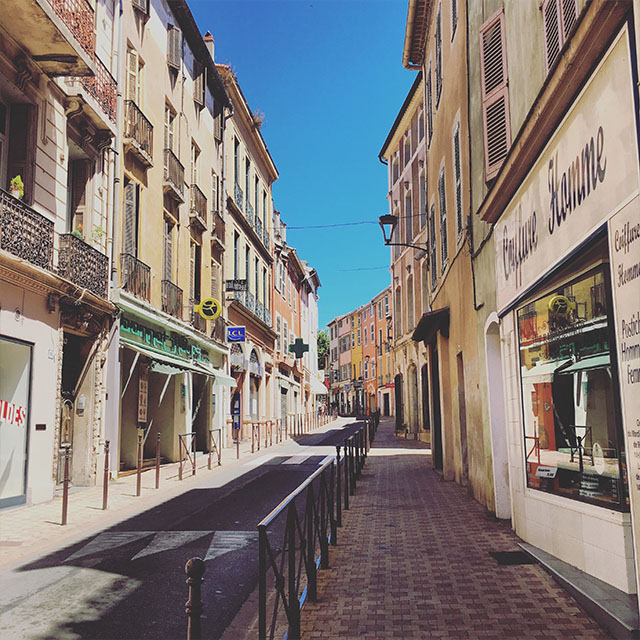 We landed in Nice after our stopover in Barcelona, grabbed our rental car and headed toward Gordes, where our hotel was nearby.  En route though, we were starving and we veered off the highway in search of an amazing little Riviera town to grab something to eat.  After rounding tiny curvy hilly roads, we came upon Fréjus totally by accident, parked our car and wandered through the tiny streets to the main square of the town to have an amazing al fresco lunch.  Sometimes it's those happy accidents that are the best parts of a trip!
Lavender fields en route to Sault.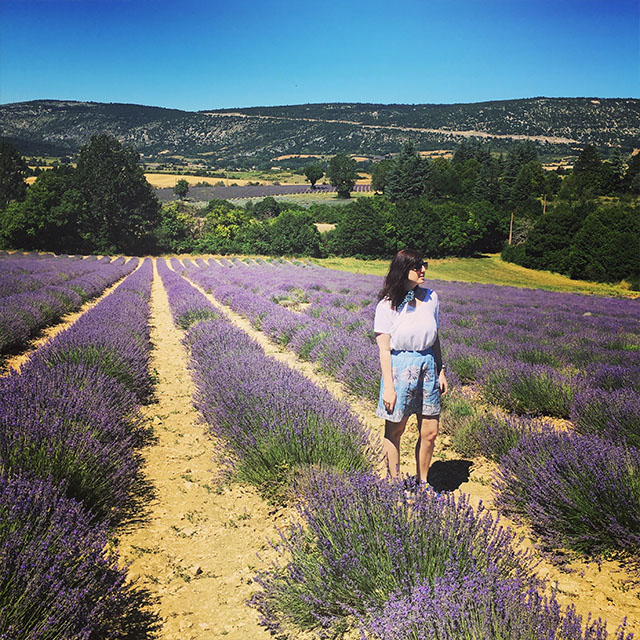 Since our main reason for visiting Provence this time of year was to see all the lavender in bloom, our second day there we headed to Sault, which was about 45 minutes away from where we staying.  For a while on the drive, we saw a field here and there, but once we got closer to the town of Sault, the fields started getting bigger and then we happened upon a viewpoint that when looking out, it was fields and fields of purple!
Exploring Sault.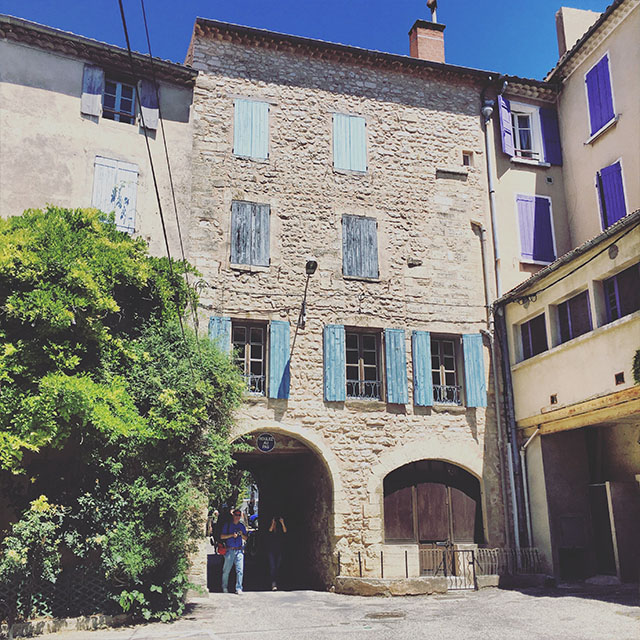 Sault is a little town in Provence famous for the lavender in the area, but the town itself is fantastic too.  We stopped here for lunch and then wandered a while as well.  The charm in the Provencal towns of France are really just surreal and it's so incredible that these little hilltop towns have been preserved the way they have all these years!
A Summer evening in Paris.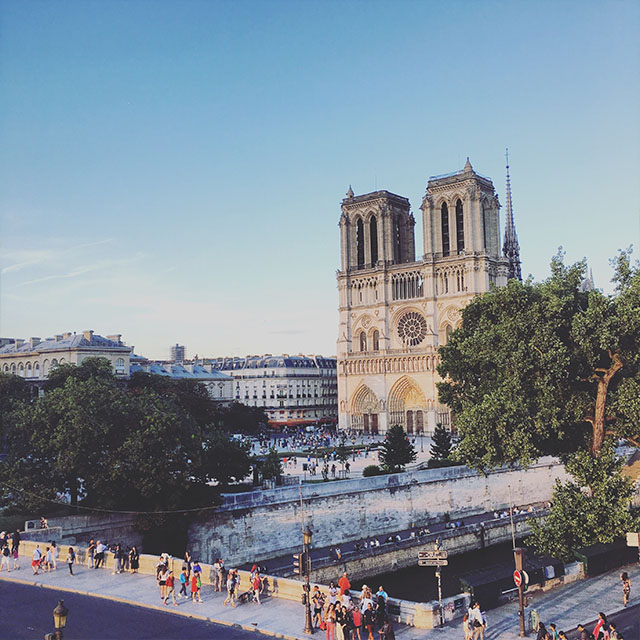 For our final night before flying back home, we stopped in Paris.  We spent the night at our favorite hotel in the city with views of Notre Dame, ate dinner at our favorite restaurant in Paris and took in the incredible Summer evening sunset over the Seine.  All in all, it was a magical night in my favorite city in the world!
Headed to France?