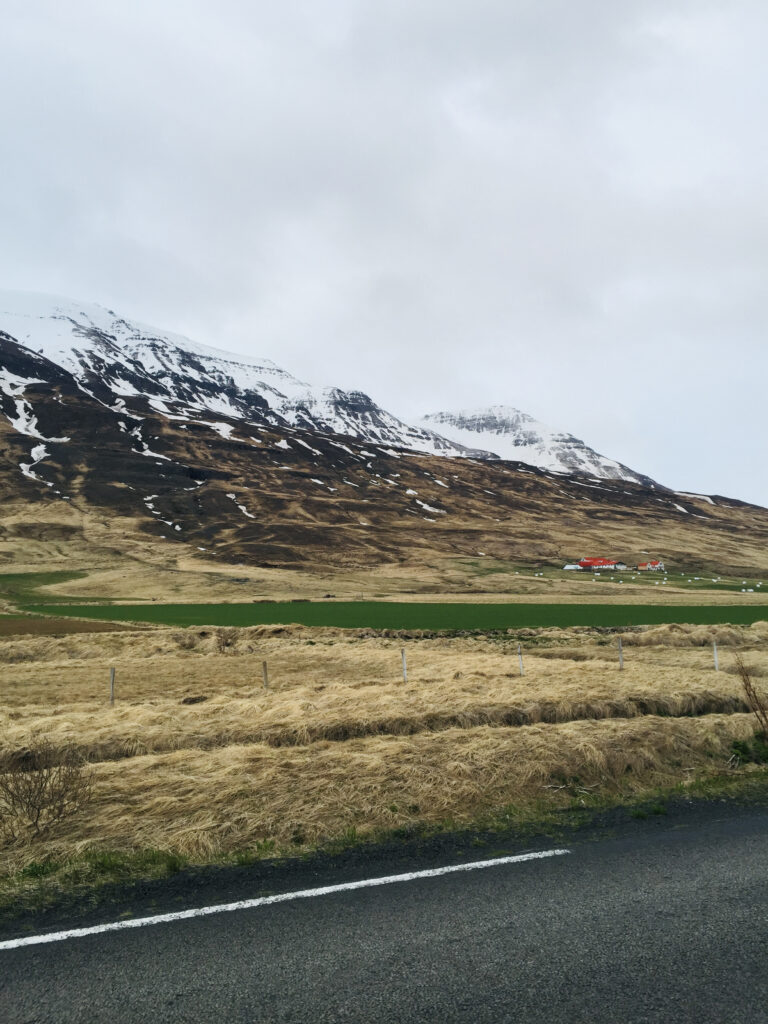 Nicknamed "the capital of the North," Iceland's second largest city of Akureyri was a definite stop for us while exploring the North of Iceland.  When we scheduled our trip, we knew we wanted a couple days up North and Akureyri looked (and ended up being) the perfect stopping place.  With a decent amount of hotels, it was easy to find lodging here and on top of that, the town is gorgeous, set among snow capped mountains and sitting on an incredibly long fjord of sparkling blue water.
It was really interesting to see the town that follows Reykjavik in size as Iceland's Northern city and it turned out to be a really cute little Icelandic town, complete with lots of restaurants and bright Scandinavian architecture.  It's also really close to a lot of sites to see in the North, including Husavik and Godafoss (posts coming later this week on both!).  All in all, while it was small, we really enjoyed seeing this cute little Northern Icelandic city!
Tips for Akureyri:
-For amazing views of the city across the fjord, head further on Highway 1 across the water.  There is a viewpoint about 10 minutes past the city that has amazing views (like in the top photo).
-Wander the main street of town; it's filled with restaurants and cute little shops selling Icelandic souvenirs.
Headed to Iceland?