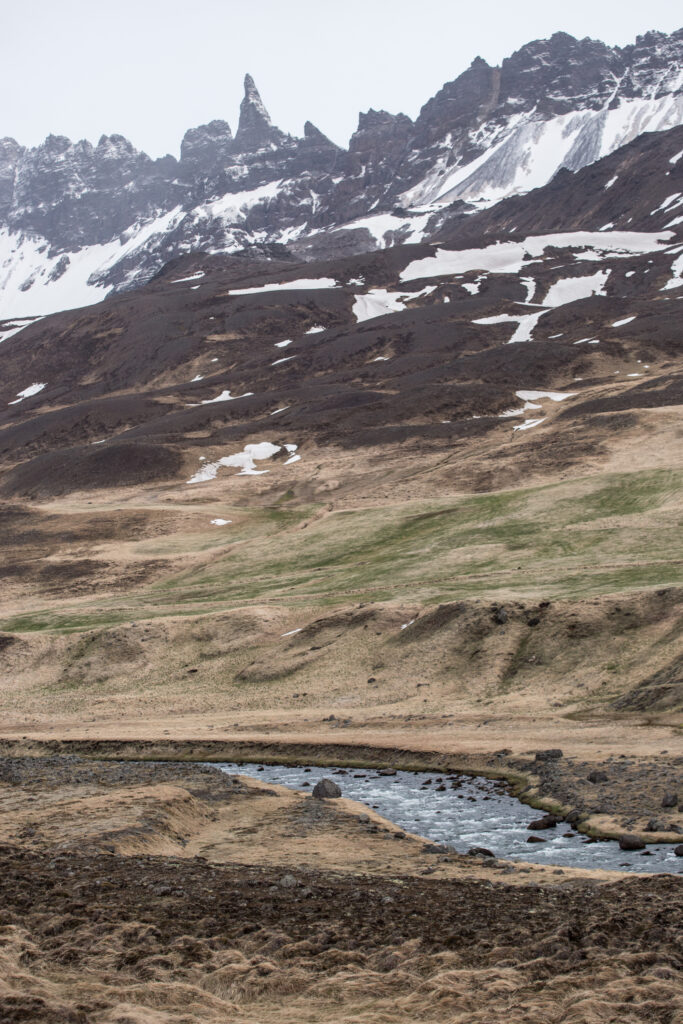 After leaving the Kirkjufell and the Snæfellsnes peninsula, we headed back East to connect to Highway 1, which would ultimately take us up to Akureyri, our next stop on our Icelandic road trip.  Our top thing on this second trip to Iceland was to see the North of the country which we didn't get to see last trip, since it was the dead of Winter.  So as we headed back to the main highway and then up North into Iceland's countryside, we loved seeing a different side of the island.
The drive was long (we drove a total of 12 hours this day and about 1000 miles including our time on the Snæfellsnes peninsula) but getting to see so much of the country was so great.  Iceland's landscape literally changes every 10 miles or so, going from lava fields covered in moss one minute to prairie like plains the next, followed by snowy mountains looking very ominous with low lying clouds to bright blue sky and rolling hills.  We loved seeing the changes and the way the country looks as you head North.  I would highly recommend this drive to anyone wanting to see more of Iceland, though be sure to check the weather before making the trek up North as it can change quickly.
We stopped along the side of the road to snap photos of fjords spilling into the country with bright blue water, ominous snow clouds gathering over mountain passes and views for miles as we peaked over certain spots in the road.  The drive is long but so incredibly beautiful!
Tips for Driving North in Iceland:
-Don't forget to follow my tips on driving in Iceland, many of them were necessary on this drive!
-Bring food… there really isn't much along many parts of this drive, so bring snacks!
-Check the weather ahead of time as you do go through a few mountain passes.
Headed to Iceland?
See all our Iceland content here.