Angkor Village Resort and Spa – Siem Reap, Cambodia
This hotel, while it looks nice in photos, had many things that really bothered me.  In truth, I had originally booked another hotel in Siem Reap and then upon further research, decided to switch to this one.  I wish we would have stayed with the first one (Victoria Resort) 
because
 it looked amazing after actually seeing it.  This hotel is fine, nothing really that's horrible, but it just made me feel ripped off multiple times, which is a feeling I hate.  It also is not nearly worth the price they are 
charging
.
Here is my honest Hotel Review of the Angkor Village 

Resort

 and Spa in Siem Reap, 

Cambodia

.
Check in – We arrived around 12:30 and our room was't ready yet.  While the people had checked out, they told us it would be an hour or so before it was ready.  We decided to have lunch and wait while our room was cleaned.  After lunch (a very overpriced but delicious lunch), we checked in quick and easy and were escorted to our room.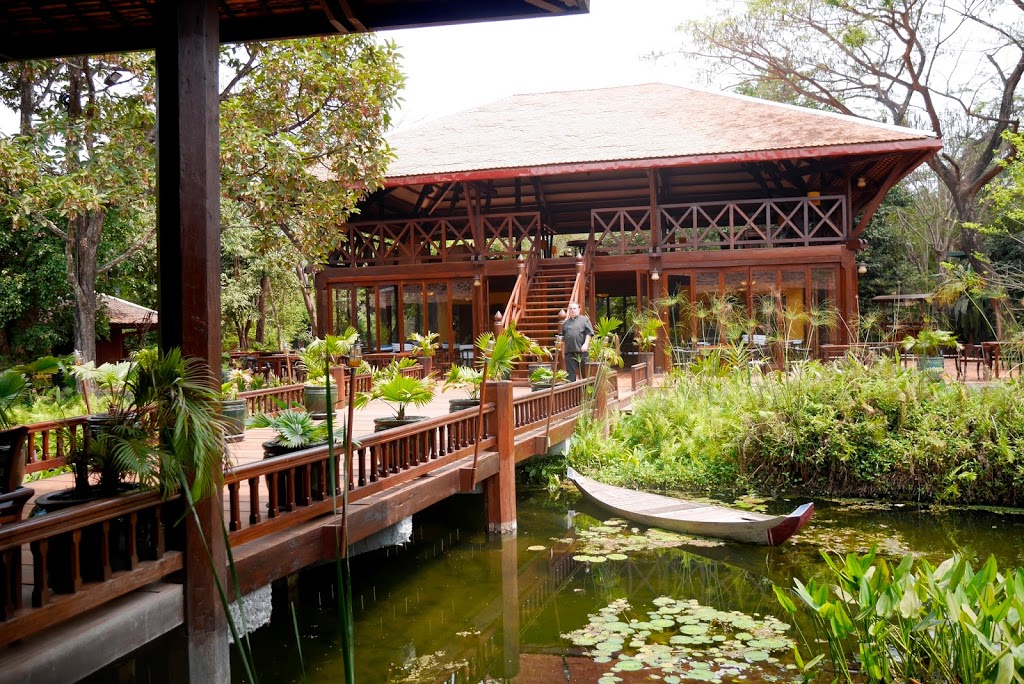 Room
 – The room was nice, actually it was decorated lovely and had a lot of space but there were a few things that really bothered me.  First of all the rooms are more like cottages on the property, each cottage houses 4 rooms.  To get to our room, you had to walk by the staff "lounge" area if you will.  It was basically a dirty outdoor area where the staff takes their breaks, with garbage all over and a big 
barbecue.  Walking past this area everyday was strange to be honest and not only felt weird for us, but also for the staff out there taking their breaks.  To get to our room we also had to walk by the septic tank, which smelled really bad.  The location of both of these elements are just really unfortunate for guests.
When we got to the room (as it had literally just been cleaned) we were kind of surprised to see a spider web hanging from the fan and a couple spiders and other bugs on the walls and floors, a couple of them dead.  To walk into a room that supposedly had just been cleaned seems like those should not have been there.
One other thing about the rooms that bothered me the most was no wifi signal.  Nick and I like to stay connected while away, and I specifically pick hotels that have wifi and more often than not, free wifi. The hotel had advertised free wifi, but it's only truly available in the lobby (the open air, no AC in 100 degree heat Cambodia lobby).  This really made me mad that they would advertise something that isn't true.
The room was very large though and had a nice sitting room as well as a large bed and lots of space for luggage.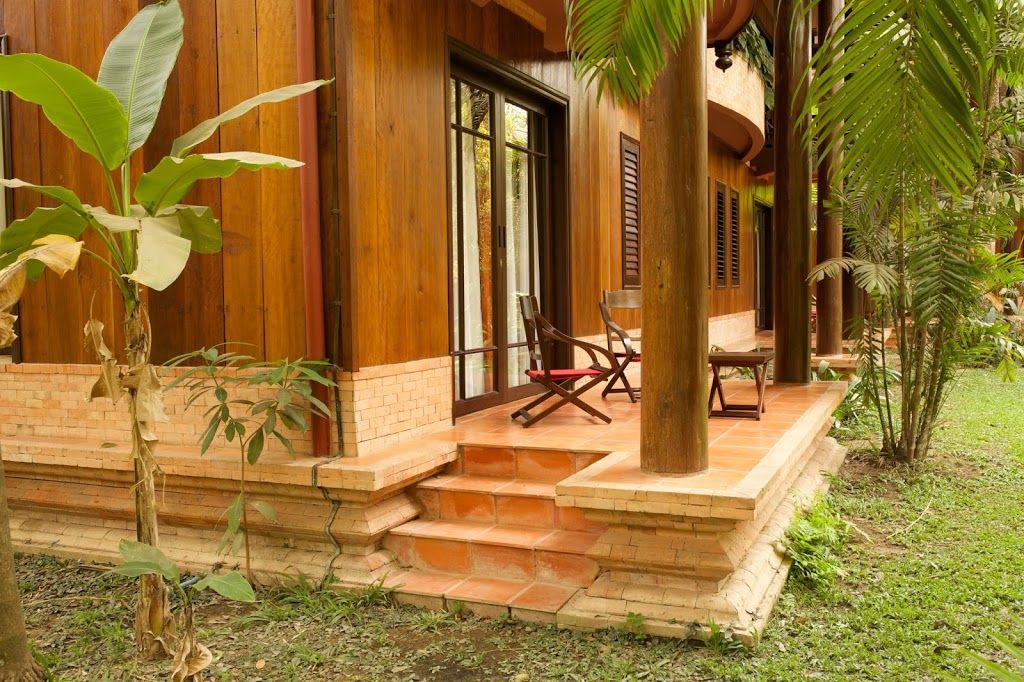 Bathroom

 –  The bathroom on first notice looked really nice.  However after we started looking around, the shutters closing off the windows didn't fully close, so we spent the whole time wondering if someone walking behind our "cottage" was seeing us shower.  That was awkward to say the least.
Also, the hotel used to only have bath tubs that are more like a jacuzzi.  Then they installed shower heads in the 
ceiling
, problem is they didn't bother to install shower curtains.  So we had to stand in the bath, which was already like a foot off the ground, with water coming out of the ceiling but no shower curtain.  It was just a really awkward experience.  
Design
 – The hotel is designed well in 
keeping
 with the local themes.  We liked the "hut" type feel of the lobby and restaurant and the room was well designed, other than the major functional error above.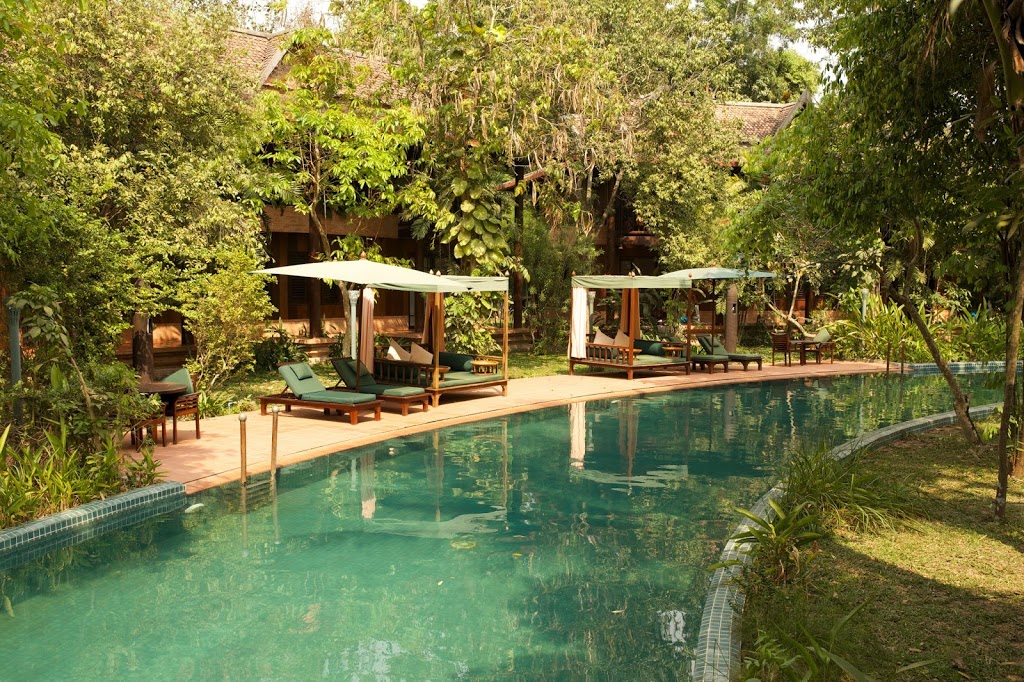 Dining
– We only ate lunch that first day at the hotel as we realized quickly they were charging about 4 times as much as we could eat for in Siem Reap itself.  The food was good but honestly, we had better in Siem Reap for a lot less.
We did eat at the free breakfast buffet each morning and while the hot food was great, I stayed away from the cold meats and fruits as it's all outdoor and there were bugs constantly on all the cold items.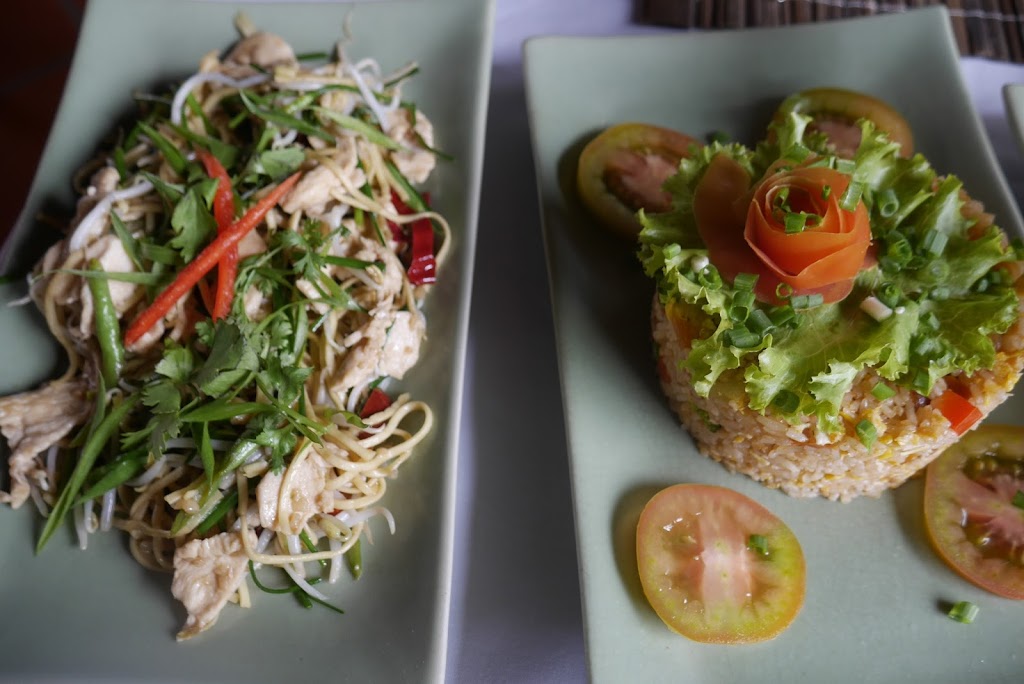 Overall Impressions – This hotel was fine but with all the random things, I left there just feeling really bothered.  It's also quite a ways from the temples and from the town of Siem Reap, which didn't seem to be the case from what I read online.  If I had to do over again, I'd stay in the town of Siem Reap at one of the nicer hotels in that area.
Traveling to Cambodia?
See all of my posts on the country!