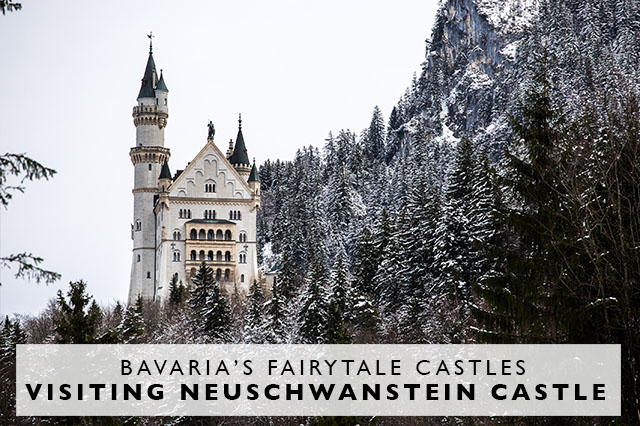 One of the places that has been on my list for years is the famous Neuschwanstein Castle in Bavaria.  This castle is supposedly the one that Disney based his on and after seemingly every blogger in the world has checked this off their list, I figured I needed to do the same.  So after driving about an hour and half out of Munich we made our first stop on our road trip at this famous spot.  And while the famous Marie's Bridge viewing area was closed due to weather, we did get to see the castle up close and take it all in!
Tips for Visiting Neuschwanstein Castle
-It's a trek to get up to the castle and the walk takes about 25 minutes at a steep incline so wear appropriate shoes.
-Stop for fresh donuts on the way down at the vendor selling them!
-Go early!  This is a huge tourist site and buses upon buses of kids were there the day we went which made it pretty loud and busy.
-Park your car in one of the lots with an attendant and pay the fee.
-You don't need to buy tickets for the castle unless you are going inside.