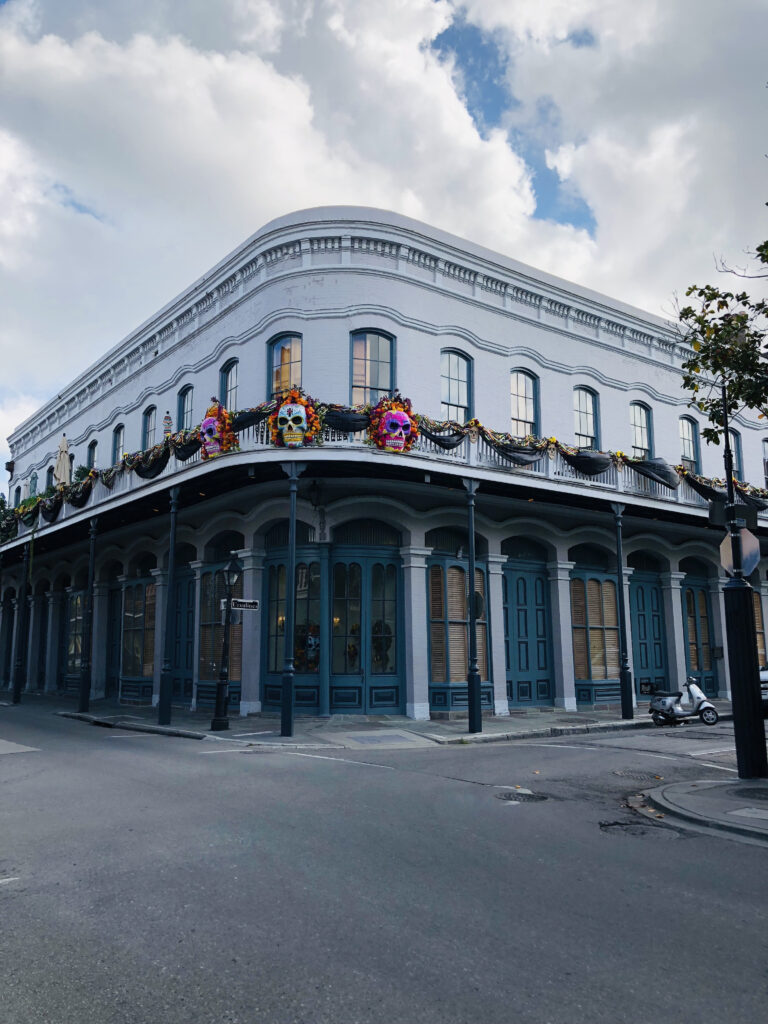 I'll admit, I've never been a big Halloween person.  I don't love to dress up and I don't really like candy so the holiday growing up always felt a little out of my wheelhouse.  But as an adult, I've learned to embrace another side of this holiday instead looking forward to decorating my front stoop with pumpkins, embracing the superstitious side of me with ghost stories and witches.  I also happen to travel generally this time of year in October because my birthday falls this time of year and I love some good Fall foliage.  In my travels in October, I've come across certain places that just to Halloween better than others.  And while some lean more toward a harvest theme, others go full on superstitious.  So if you love the spooky-ness of Halloween, here are some of the best places to travel for Halloween!

New Orleans, Louisiana
New Orleans has a spooky culture year round, with voodoo shops and a "day of the dead-esque" type theme throughout the French Quarter but October and Halloween in the Quarter take on a new level of drama.  But add Halloween in and you've got yourself an amazing city to visit for the holiday.  Ghost stories, old cemeteries, voodoo dolls and amazing Halloween decor everywhere you look – NOLA is the perfect city to visit for Halloween if you're looking for a little something scary in your life.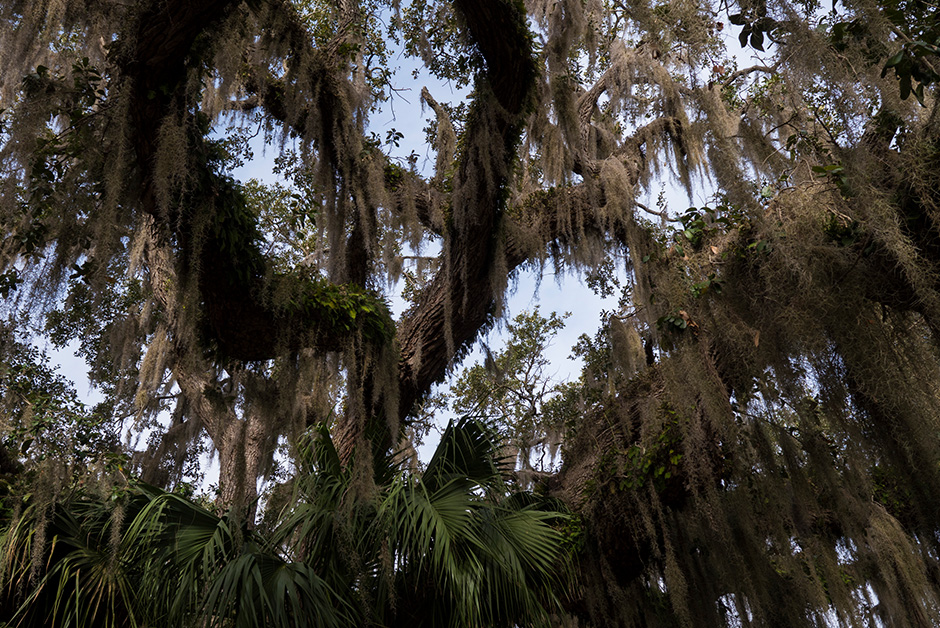 Savannah, Georgia
Savannah is renowned as the most haunted city in the USA and from ghost tours to cemeteries to creepy stories of lost souls, this Southern city would be a spookily-awesome spot for Halloween.  Add to that the waving old oak trees covered in moss and eerily lit downtown city squares where stories of hangings and murders abound, Savannah is the perfect spot to spend an eery Halloween.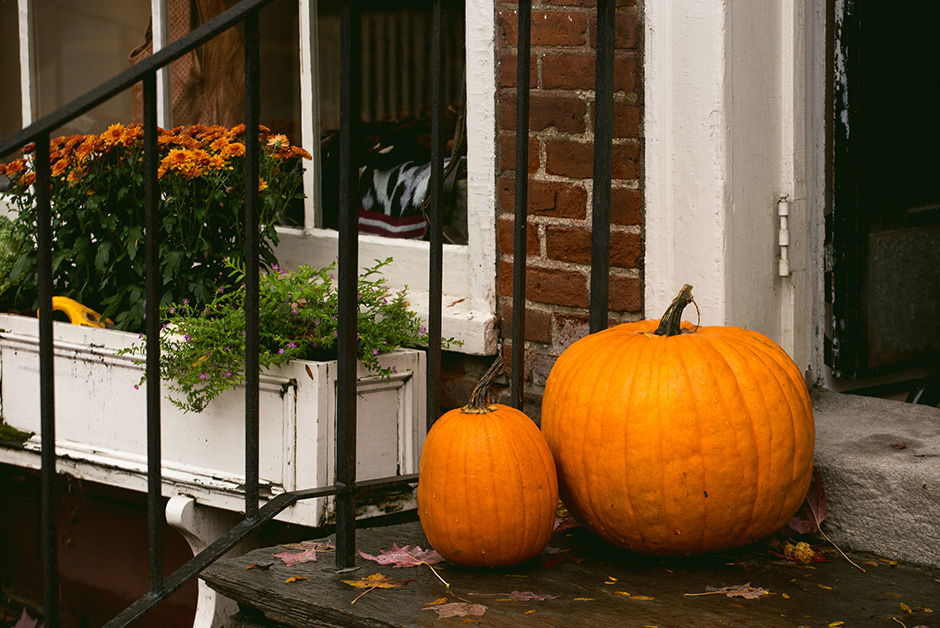 Woodstock, Vermont
For more of a "harvest" take on Halloween, the little town of Woodstock in Vermont might have everyone beat.  Think pumpkins on everyone's front porches, scarecrows lining steps and stocks of corn everywhere you go.  If you love October and the more realistic side of Halloween, Vermont might be your spot.  And instead of witches and ghosts, here you'll find a New England take on the holiday that is a bit more practical but oh so fun all the same.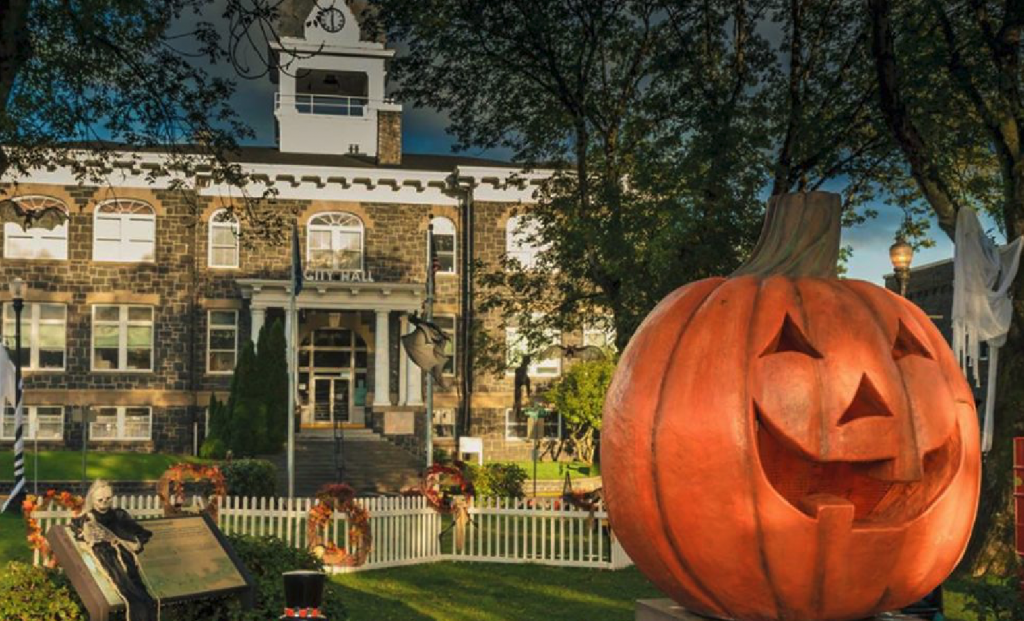 St. Helens, Oregon
The movie Halloweentown because a cult classic in the 90's when it came out on the Disney channel and to this day still remains one of the most watched Halloween movies.  But you might not know that it was actually filmed in the tiny town of St. Helens, Oregon (just outside Portland) and every year in October, the town gets all dec'ed out like it was shown in the movie!