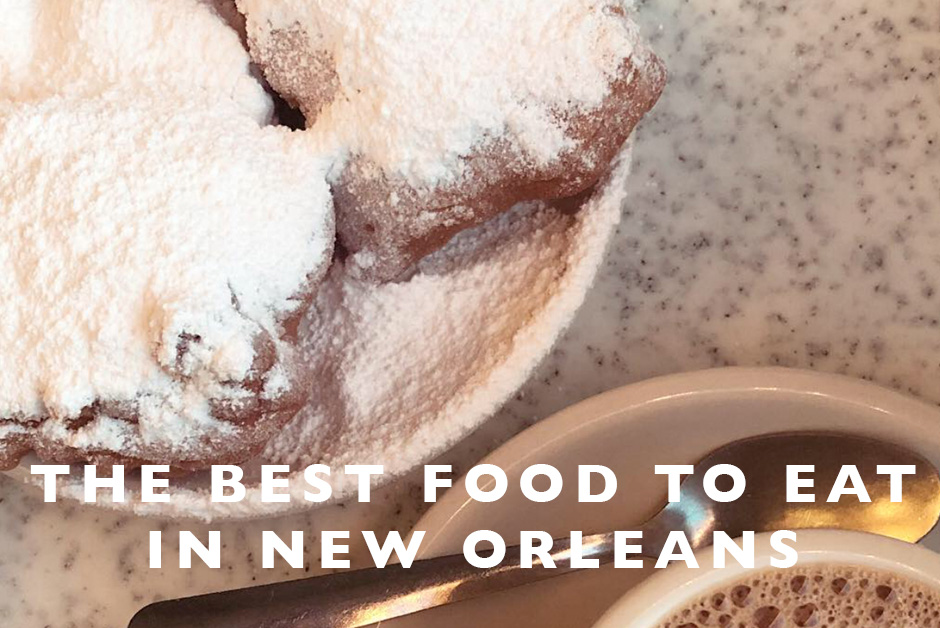 It's no secret that I'm a huge fan of Southern food and my trips to this region of the USA always include mandatory stops for specific types of foods that I can't really get easily in the Western part of the country.  And while Southern Fried Chicken is a staple of mine when traveling through the South, New Orleans has its own lineup of food specific to the NOLA region of the South.  You'll find a Cajun influence in Louisiana that you don't get in the other Southern States and offers a very unique menu of food on offer.  So now to make us all hungry for an amazing Southern meal, if you're in Louisiana, don't miss all the amazing offerings of the area and here is the best food to eat in New Orleans!
Red Beans and Rice
This comfort-food dish is a staple in Louisiana and it will not disappoint.
Andouille Sausage
With a specific flavor and texture that just makes you think of NOLA, try a dish with andouille sausage.
Gumbo
Ahh gumbo.  It's basically a gravy filled with delicious meat and seafood and vegetables and made into a soup.
Shrimp and Grits
Maybe my favorite thing ever, I'll never pass up shrimp and grits if it's on the menu.  Grits are a staple of Southern food, but try them with Gulf shrimp while in NOLA and you won't be disappointed.
Beignets
Ok, I may or may not have traveled back to New Orleans just for the beignets.  Seriously.  Whether you're eating them with heaps of powdered sugar at Cafe du Monde or lighter versions at other places throughout New Orleans, they are delicious regardless.  Little clouds of Heaven if you ask me…
Fried Chicken
This list wouldn't be complete without the Southern Staple of Fried Chicken.  There is just something about how it tastes in the American South that can't quite be replicated out West.  And add a nice buttermilk biscuit on the side and I'm good to go!
Headed to New Orleans?
See more of our New Orleans content here!