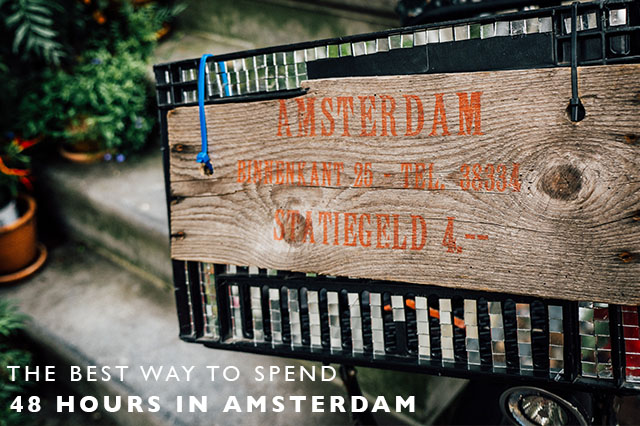 Amsterdam has quickly become one of my favorite cities over the past few years.  I visited a lot as a kid as it was our main thorough fare from the Middle East back to the States.  But as an adult, Nick and I have visited a handful of times now and each time I fall more and more in love with it.  We also have a direct flight from Portland to Amsterdam which makes it super easy to explore mainland Europe and I love having the reason to fly through the city and stopover for a day or two.
The famous Dutch city is actually fairly small in size and easy to explore in just a couple days.  Of course more won't hurt, but if you only have 2 days, here's the best way to spend 48 hours in Amsterdam!
Day 1:
Breakfast at the Pancake Bakery – Head here early before the crowds!  My favorite Dutch Pancake style, plain with powdered sugar, but for a more savory option try bacon!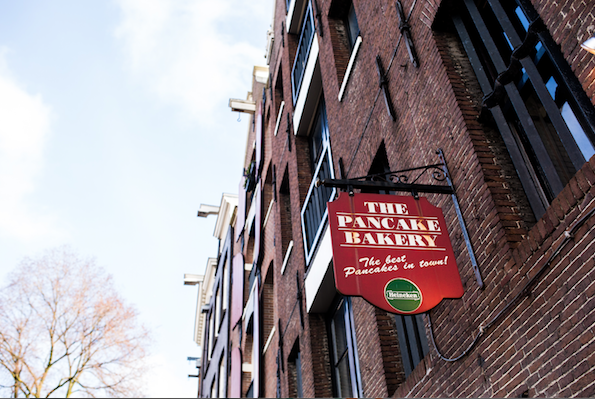 Wander the Nine Streets – This is the area you always see photos of from Amsterdam, flowing with endless canals and gorgeous row houses.  Watch out for bikes here as the locals will be flying through while you're trying to sight-see.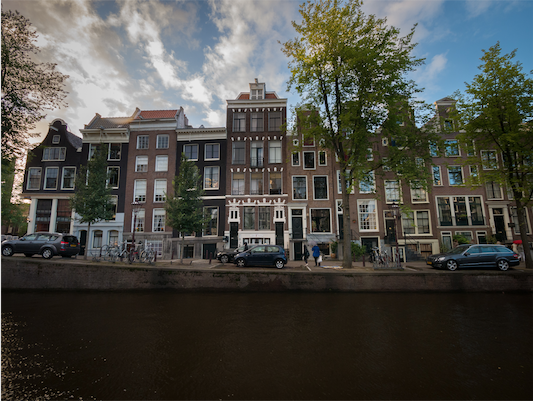 Be first in line to tour the Anne Frank House – This famous spot in the city gets really crowded so buy tickets in advance and be the first in line to visit.
Head to the Jordaan for more wandering – This area is a little more local than the Nine Streets with a few less canals but beautiful all the same for a wander.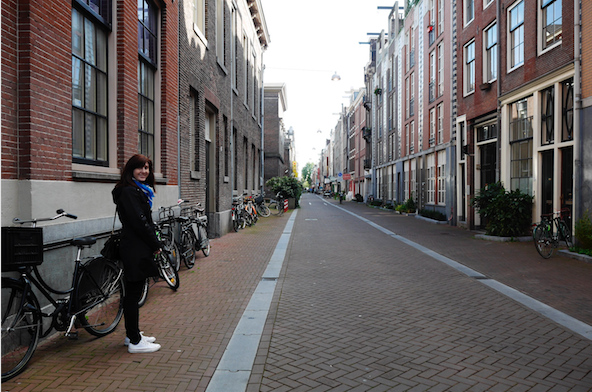 Lunch at a cafe alongside the canals – There are lots of cafes all along the canals, pick one and enjoy the long lazy lunch.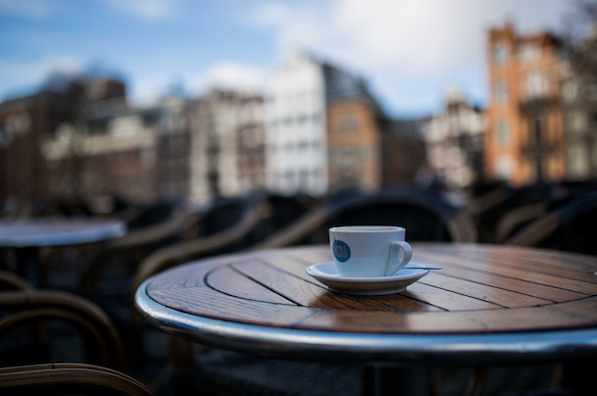 Afternoon wander through Vondel Park – This large and gorgeous park in the city is well worth a wander through in the afternoon if it's a nice day.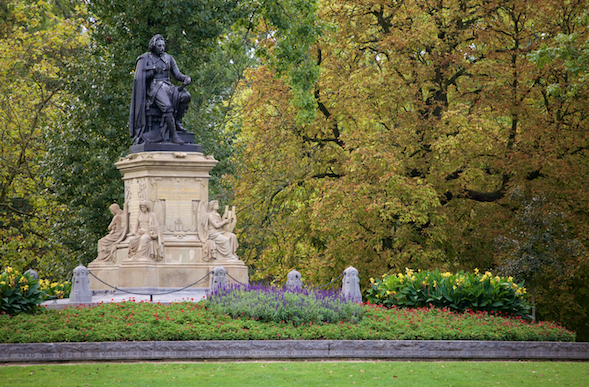 Pizza for Dinner at Mangiancora in De Pijp area – This place was recommended to me by a local the first time we went to Amsterdam and it's a gem.  It's tiny and in a kind of out of the way spot, but the pizza is amazing.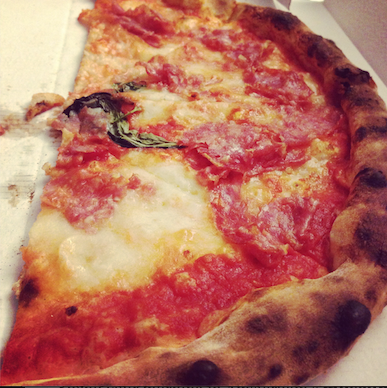 Stay at the Pullitzer Hotel – This hotel has become my go-to in Amsterdam… the location, the design, the service… it's amazing!
Day 2:
Breakfast at Pancakes! Amsterdam – Start Day 2 with another Dutch pancake, this time at the tiny little Pancakes! Amsterdam location in the Nine Streets.  This place is tiny, like probably only 10 tables tiny so go first thing in the morning or go on a week day.  My favorite here: plain with raspberry jam.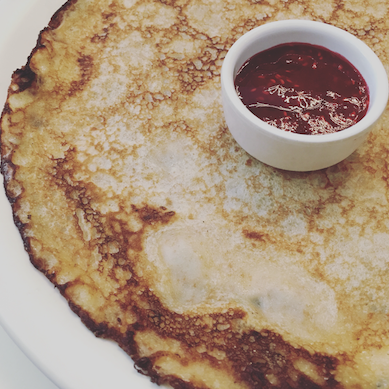 Spend your morning in Amsterdam's museums – Amsterdam is known for it's museums and Holland for it's artists, so wander through whatever museums you might be interested in!
See the I Amsterdam sign – This fairly new but famous landmark is right in the museum quarter so take a gander after your art viewings.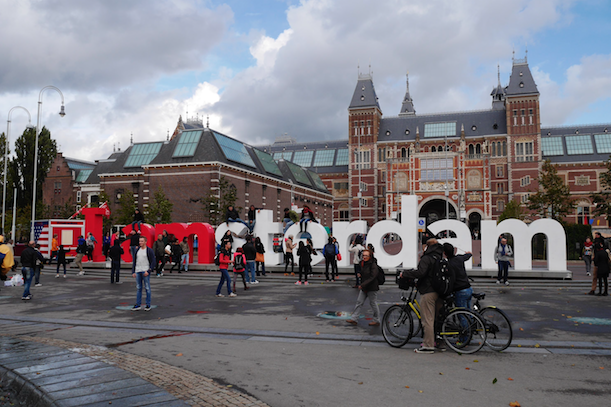 Head back to the canals, buy some stroopwafels and have a mid day snack sitting alongside the canals – One of my favorite things to do in Amsterdam when the weather is decent, buy a pack of Stroopwafels, grab a seat alongside a canal and just watch the day go by.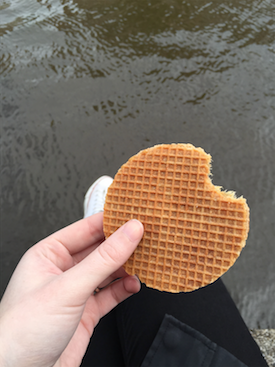 Canal boat tour in the afternoon – If the weather isn't great or you just want to see more of the city, a canal boat tour is the perfect exercise.  There are a ton of different companies that do it, so pick one and enjoy!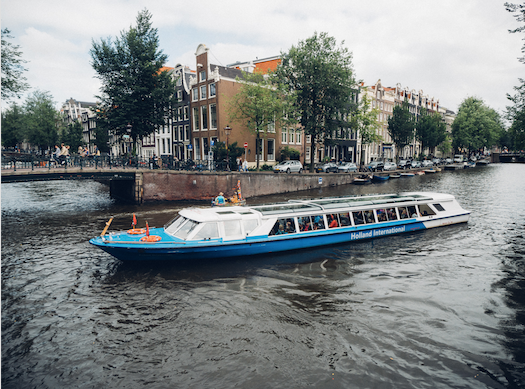 Early evening – wander through central flower market – While this area is really touristy, it's still well worth a wander through, especially in the Spring.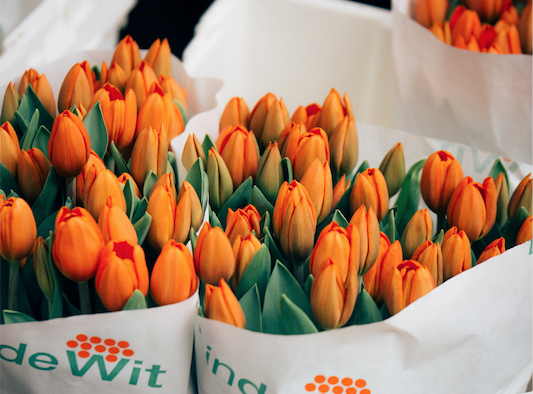 Dinner at Luden – We've eaten here a few times now in the Nine Streets and every time the food is great.  It's location is great too!
Stay at the Pullitzer Hotel – See above.
Traveling to The Netherlands?
See all of my posts on the country!