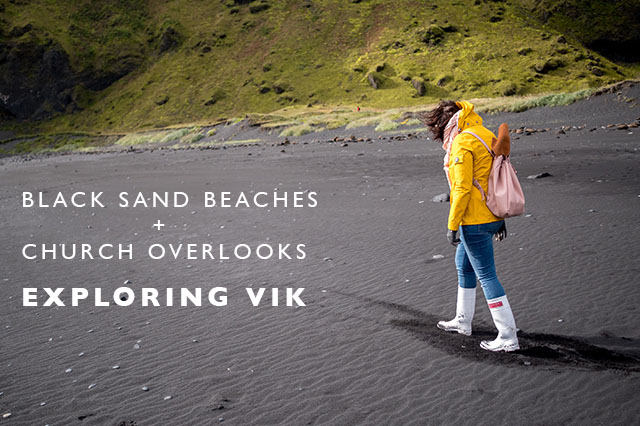 One of the spots we knew we wanted to see on this most recent trip to Iceland was Vik and the black sand beaches that are found in this area of the island.  In retrospect, we wished we would have actually stay in Vik to explore that area more and we would definitely do that next time.  This whole area of Iceland is stunning.
We spent a couple hours exploring the black sand beaches, and while cold and windy, we loved our time exploring the fairly empty beaches of Vik.  Next we headed up the hill overlooking the town where a church stands.  We took in the views, snapped some photos and then headed back up the road for our next stop at Skogafoss.
Headed to Iceland?
Check out our Iceland Travel Guide in the Land of Marvels Shop for only $5!