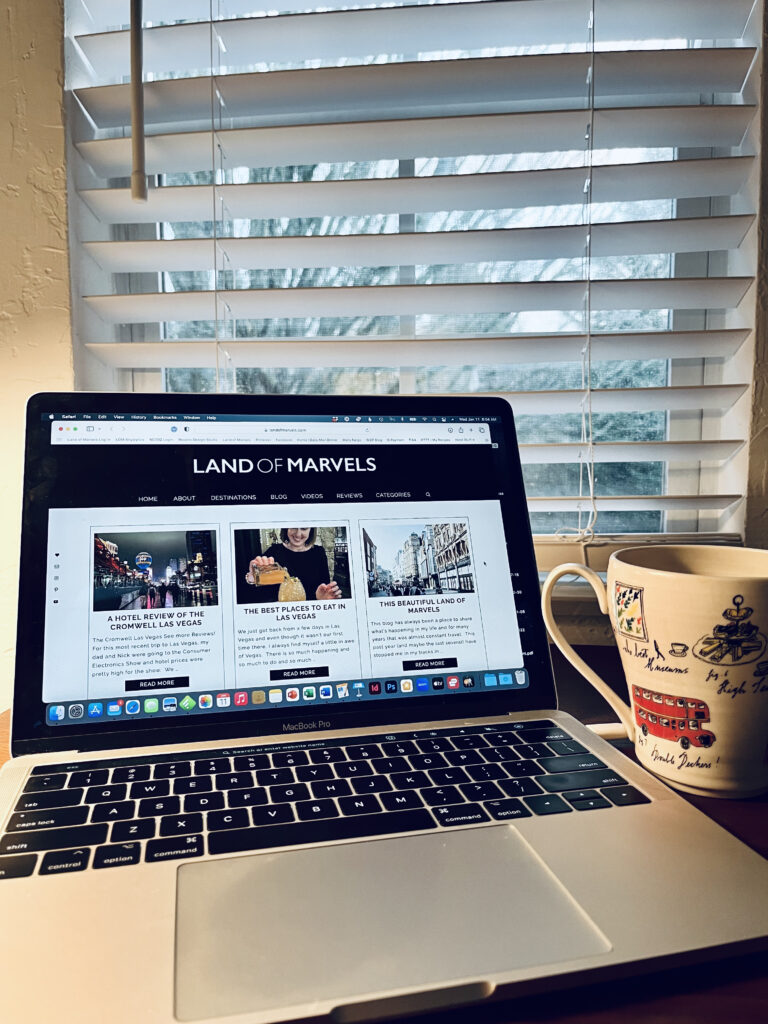 It's been a while since we've discussed blogging here on Land of Marvels but I always love throwing in the occasional post about travel blogging because so many of us here are bloggers and I love hearing from other bloggers how they feel about the blogging world.  So I decided a new series was in order… welcome to #BloggingDesk.
I've been thinking lately about how exhausting it is to try and keep up with the numbers game in the blogging world.  How many Instagram followers do you have?  How many on Bloglovin'?  How many on Twitter and Snapchat and Google + and on your newsletter subscriber list?  What's your unique visitors count, what are your page view numbers? Do you post on Snapchat or Instagram Stories?  Ahh… make it stop!
I'll be honest, I'm sick and tired of playing the numbers game with blogging.  In truth, I go through spells where I try to gain followers or where I try to grow my blog and then I always end up back in this place, where I really just don't even care any more.  The truth is, I still write here on Land of Marvels for me, I love it.  I don't make much money from this blog, I don't write posts every day to get someone to advertise here.  And I still post on Instagram and Snapchat because I like to, it's not about how many likes I get or who's following me.  Of course, more followers are always nice and I welcome each and every one, but at the end of the day, I'm not pushing for this blog to be my income source, which in turn frees me up to not have to promote it endlessly on social media and try to gain every follower I possibly can.
And I know there are lots of bloggers that are trying to have their blogs as their sole source of income and that's totally fine, but for me personally, I'm sick of the numbers game and trying to keep up with everyone else.  The fact of the matter is that blogging has become a business, and in that, we've lost some of that magic that this forum used to have.  That's why here on Land of Marvels, I continue to post for my readers and to try to keep a community alive of like-minded travelers around the world and that for me, is enough.  I don't need 100,000+ followers to know that those who come here every day to read the words I write about our world, mean just as much as the thousands of followers I could have if I really wanted to play the numbers game.
So I guess in short, if you're a smaller blogger and worried about the numbers, my advice would be to not worry so much.  Followers will come and whatever the numbers are, it doesn't diminish what you're doing, what you're trying to do.  At the end of the day, numbers aren't everything.  It's the community you build, the relationships you create that really matter.  So let's do us all a favor and stop worrying about our followings, stop trying to market everything and just focus on the things that connect us authentically.
Looking for more posts on Blogging?
See our archives here for Blogging posts.