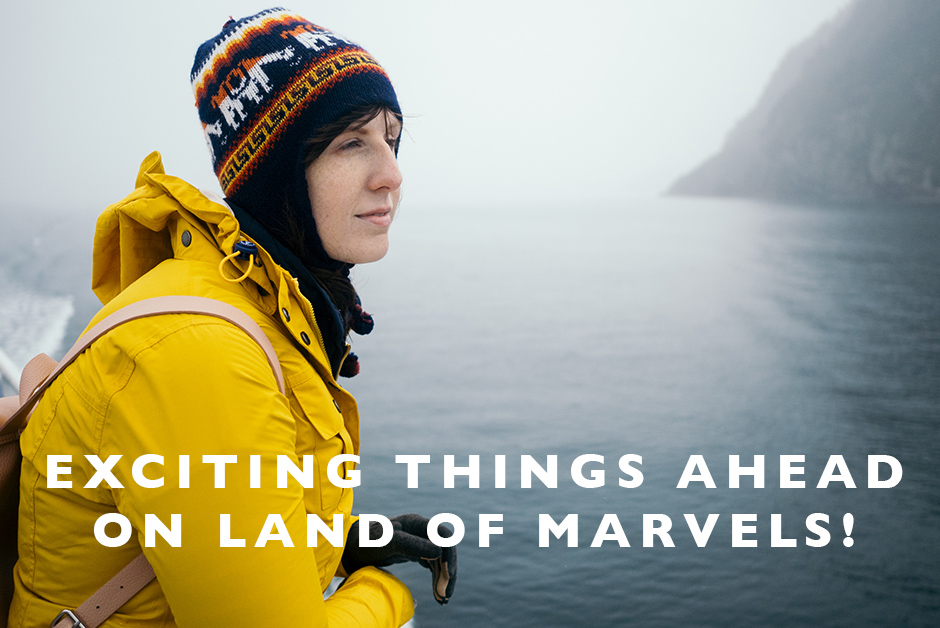 First off, I just want to take this moment to say thank you so very much for everyone still following along and reading Land of Marvels!  This community has opened so many doors for me and I'm so grateful for it, along with my loyal and active readers day in and day out.
I've been thinking for a while about what the next chapter holds for Land of Marvels and how I want to see it move forward in the months and years to come.  After blogging for a long time, I think it's important for us to switch things up and try new things, so in the next month or so, you'll start to see some small and large changes here on LOM, and I'm hoping, that with those changes, it brings better and more amazing content for you as readers!
And while I have so much I can't wait to share and exciting changes I'm looking forward to, for now I have a couple things to share.  First, you'll notice starting next week that I'm going to be cutting back from 5 posts per week to 3.  I've thought long and hard about this change and while the Type A personality in me cringes at cutting back, I know it's the right thing to do.  I'm hoping that with just 3 posts per week, I'm able to dive a little deeper into different types of content as well as lightening the pressure on my already busy schedule to produce so much content every week.  So from now on out, you'll see new content on Land of Marvels on Mondays, Wednesdays, and Fridays each week!
And secondly, while I start implementing a few changes around here on LOM and in the months to come, I would so appreciate it if you could take a moment to take the brief survey below!  As I move into the next chapter of LOM, I'd love to hear what you love most here on the site or maybe which aren't your favorites.  Or feel free to leave comments below the post on what you for sure want me to keep or posts that you maybe don't think are as important… I'd also love to hear what you would like to see more of going forward!  
You can click here to take the quick 4 question survey!
Thank you again for following my journey; I truly treasure each and every one of you out there reading this and can't wait to move ahead into the next chapter of Land of Marvels!