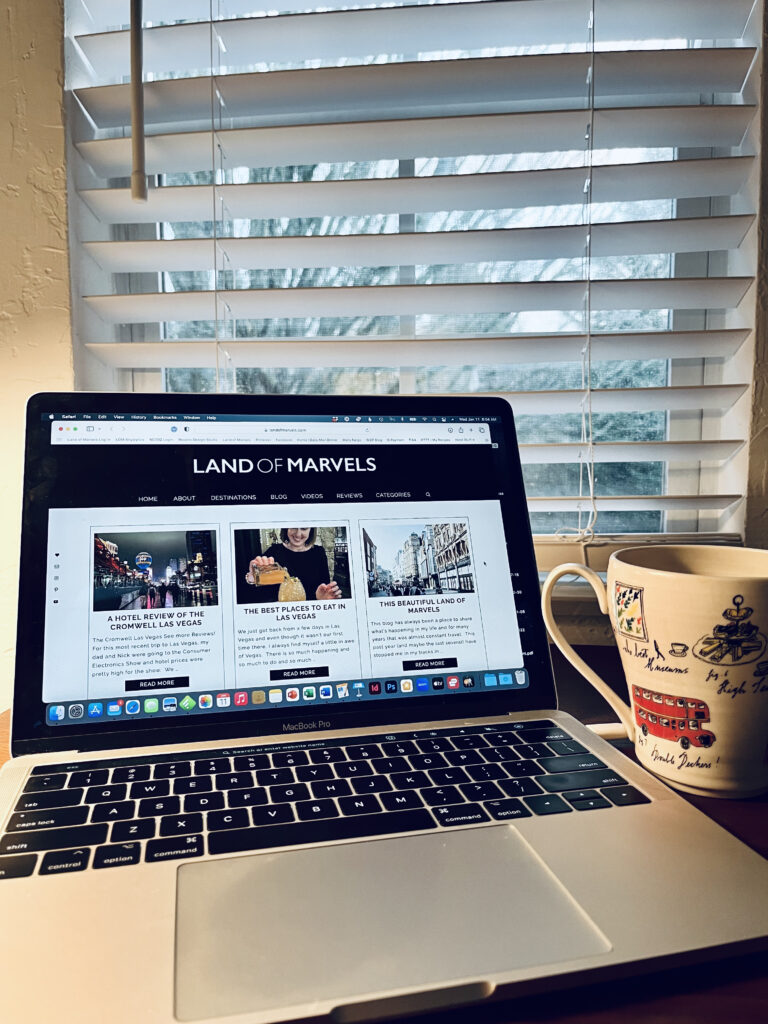 I started working with travel brands years ago here on Land of Marvels when I barely had a following and even now that I have a larger following, I'm still not a "big blog" in the industry.  The truth is, I work with a lot of travel brands based on a simple fact: I reach out to them.  And while yes, sometimes I do get brands that approach me to work with them, the majority of the time I'm the one making contact and reaching out for a collaboration.  Even small blogs can work with brands, it's just about knowing how to do it and what you can offer them for a valuable partnership.  So if you're a small blog and think you don't have any clout to work with brands, you're wrong and here's how to go about doing it.
Have Confidence in Yourself and Your Brand
First of all, it's important to be confident in yourself and your brand, aka your blog.  If you're not confident in your site and what you can offer, why would someone else be?  So be proud of what you have accomplished and showcase it with confidence in how you approach brands.
Be Clear About What You Can Offer
When I want to work with a travel brand, I send them an email (more about which I shared here) and am very clear about what I can offer them if they choose to work with me.  I'm also very clear about what I would like and what they will get in return in my first correspondence so everyone is on the same page.  Be sure your email is clear and professional as first impressions are important.
Have a Portfolio of Work to Share
Most of the brands I work with are hotel chains and independent hotels, so before I started reaching out for media stays around the world, I started reviewing the hotels we stayed at even when we paid for them. That way when I did start reaching out, I already had something to show the hotel brands I was speaking with about what they could expect for a review on my site.  Brands often need something to see how you would handle their posts on your site, so work up a portfolio of posts to share with them, showing what it would look like for them and send them a few links for similar posts to review.
Don't Expect Them to Come to You
I think one of the biggest misconceptions out there is that as a blogger, brands will just come to you.  And while yes, if you have a huge following that might happen, but most mid size to smaller bloggers, don't expect them to come to you.  90% of the brands I work with are ones I've personally reached out to.  You need to do the work to reach out and build these relationships in order to really gain from it.
Don't be Discouraged by "No."
The honest truth is that a lot of people will tell you no.  But if you stop at no, you'll miss all the yes's.  Probably 75% of the brands I reach out to tell me no or just don't answer at all.  But it's that other 25% that say yes that makes it all worth it.  It's important to keep going and to reach out to a bunch of brands in order to get that 1 yes.  Just keep going and don't be discouraged by no, that's only the beginning.
Looking for more posts on Blogging?
See our archives here for Blogging posts.