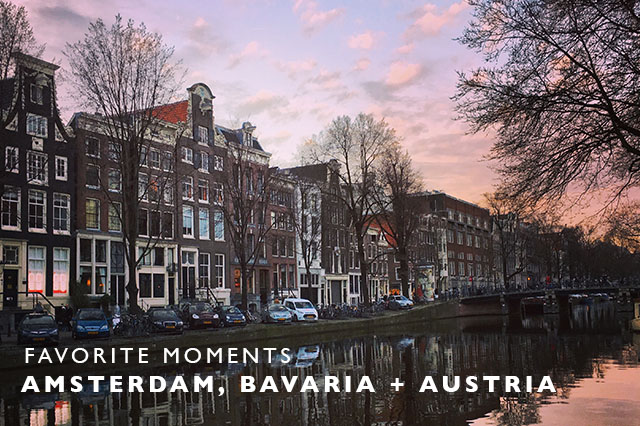 We got home from our trip through Europe last weekend and as I've spent the last few days catching up on everything here at home, my mind and heart are still lost in the moments from our trip.  Overall, it was a great one and we saw a lot of places we loved, some we didn't, and others we spent in locations we already knew we loved.  So as I start to share everything from our trip about these amazing places so you can visit too, here are my favorite moments from our adventures in Amsterdam, Bavaria and Austria!
Spring weather and blue skies in Amsterdam.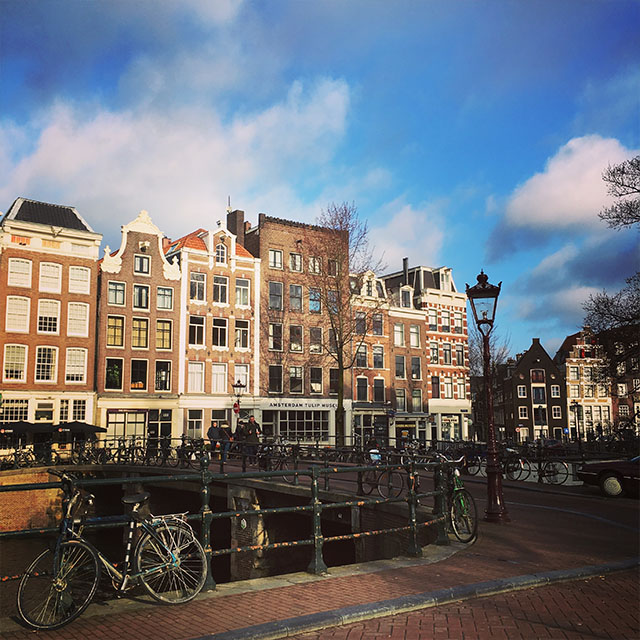 We arrived first in Amsterdam for a couple days at the beginning of our trip and while we've visited many times now, it's always a favorite stop for us.  The charm of Amsterdam is undeniable and it's always just lovely to wander the canals hand in hand with no destination in mind.  We lucked out this trip with amazing beautiful blue skies and Spring like temps while there and it made the whole city glow!
An amazing beer hall meal in Munich.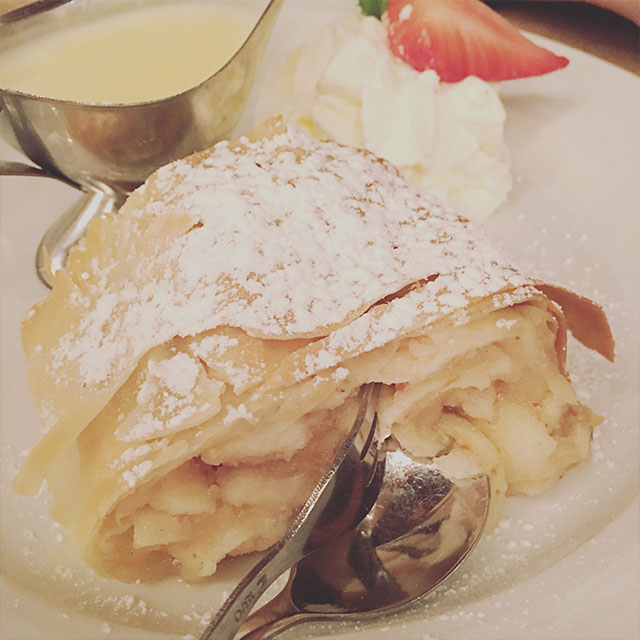 One of the things I was most excited about for our first visit to Germany was the food.  I love Wiener Schnitzel, pretzels, apple strudel… basically anything German, is my kind of food!  So our first night in Munich we headed to Augustiner Keller and had the best meal of our trip!
Driving through the Austrian Alps.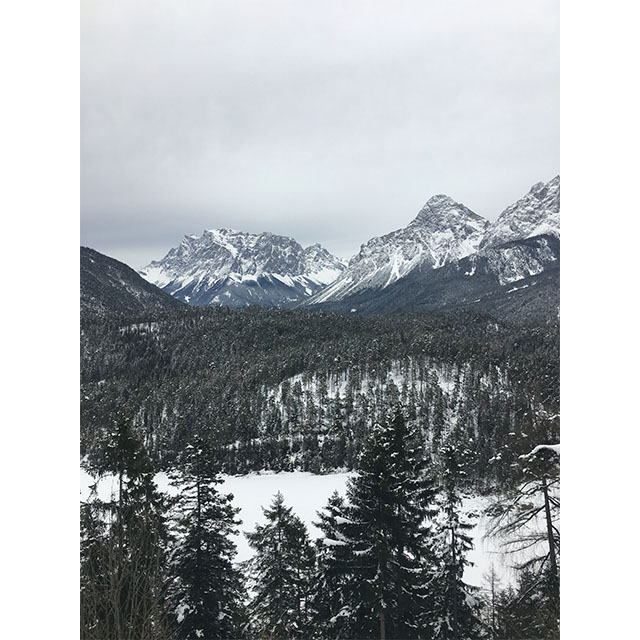 After we left Bavaria, we headed to Austria.  Our first stop was Innsbruck and to get there, we had to drive through the Austrian Alps.  To say this drive was beautiful is an understatement.  The mountains are so incredible and the drive, in all its snowy glory, was incredible.
Dinner al fresco in Innsbruck.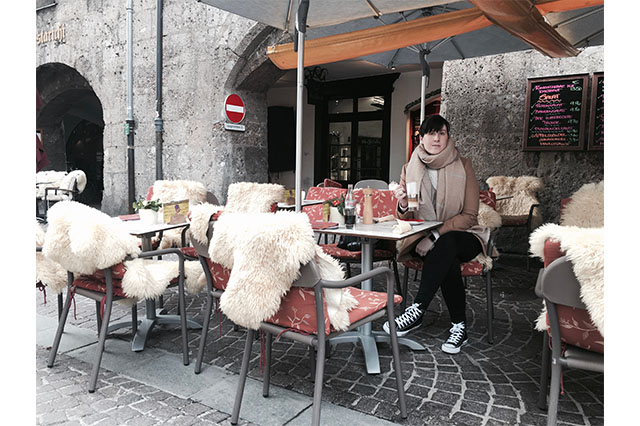 We made it to Innsbruck after a long day of driving through Bavaria and through the Alps.  I didn't love Germany in all honesty (I'll get into that in a later post) and so when we got to Innsbruck, a wave of anxiety lifted.  I love Austria and fell in love with the country last year, so returning and stopping in Innsbruck for the first time really lifted my spirits.  We spent our evening in Innsbruck wandering the Old Town and then stopping for a chilly, but lovely dinner al fresco, while listening to someone playing the piano in the square and the clock tower ringing.  In short, it was dreamy.
A foggy morning in Hallstatt.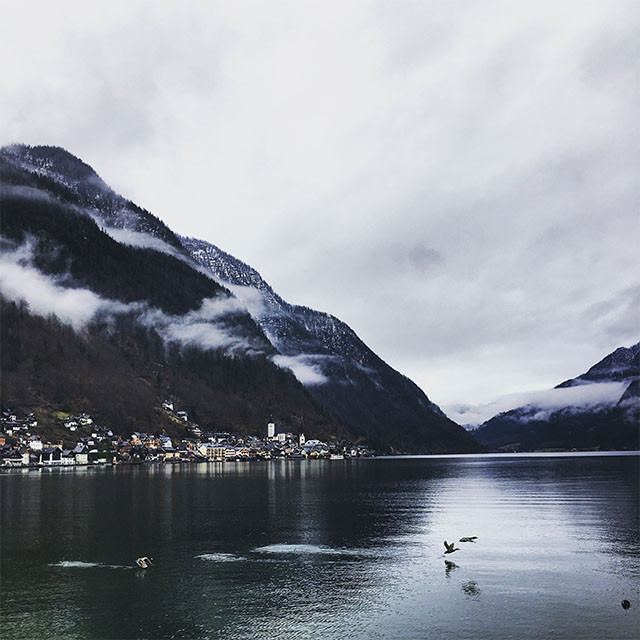 One of the places I was most looking forward to visiting on this trip was Hallstatt.  And though it takes a trek to get there and I know a few times Nick thought I was crazy as I took him through mountains and curvy roads, the end result was gorgeous.  We arrived around 10am and the fog was still hanging in over the mountains and the lake was the perfect shad of gray.  This town is breathtakingly beautiful and the scenery around it only makes it even more stunning.