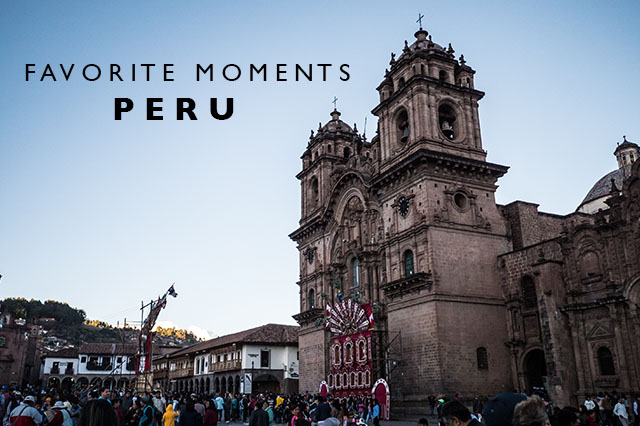 I'm so excited to finally be sharing all about Peru!  Our trip to Peru in May was an epic one and not only because it was in celebration of Nick's 30th birthday and we stepped foot on our 6th continent to date, but because we fell deeply in love with the country.  We had so many amazing experiences during our 5 days in Peru, but here were my favorites:
Flying into Cusco over the Andes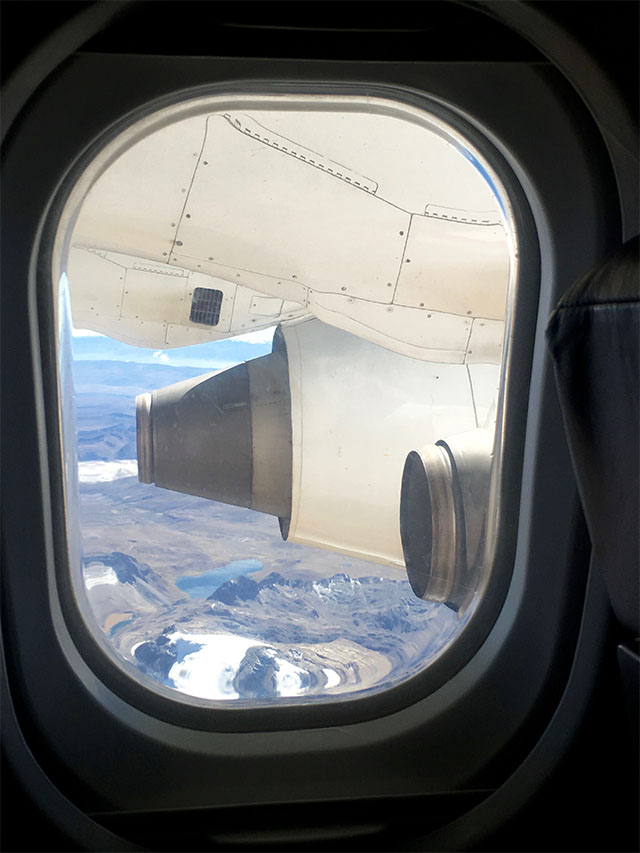 We were exhausted the morning we flew to Cusco, arriving in Lima late the previous night, and my intention had been to sleep on the hour long plane ride that day.  But as soon as we got airborne and I looked out the window, I was hooked!  The views over the Andes on that plane ride were truly spectacular!
Exploring Cusco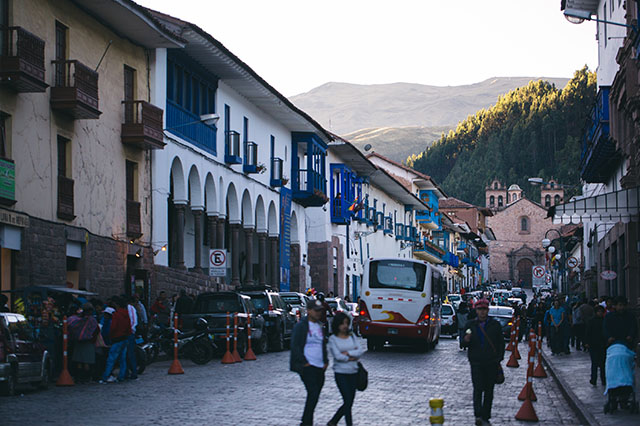 If we had one regret on our trip to Peru, it was that we wished we would have spent at least another day in Cusco.  We fell hard for this amazing city and our one afternoon here wasn't enough!  We spent the day wandering local markets, taking in local festivals and wandering the ancient cobblestone streets.
Holding a Baby Alpaca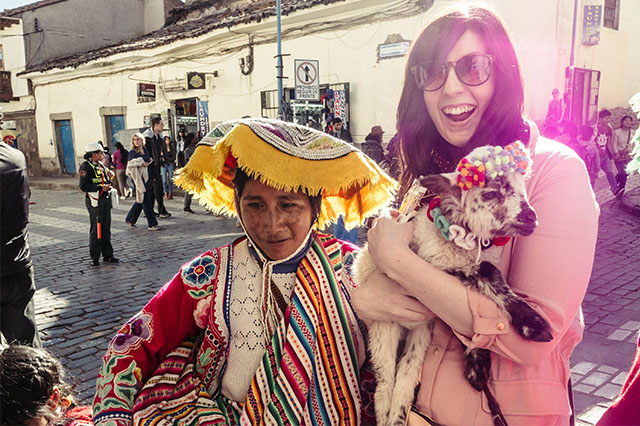 After leaving our hotel in Cusco to head out and explore, we were immediately greeted on the street by 2 local Andean women with baby alpacas.  They handed me one of them (so we'd give them money), but I didn't even care.  It was probably the highlight of my life and the furry little creature just laid in my arms while I was grinning ear to ear.
Machu Picchu in the Late Afternoon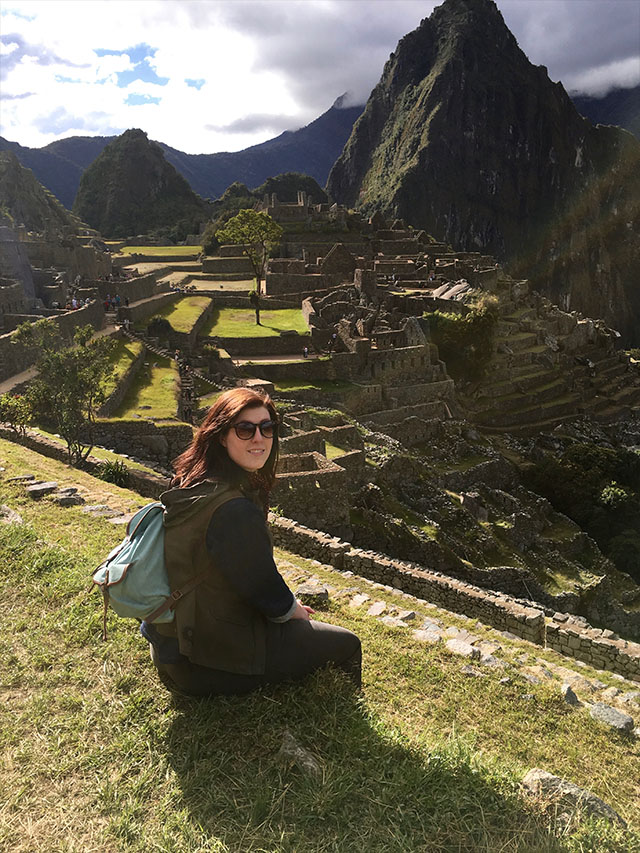 After arriving at our hotel at Machu Picchu around Noon, we grabbed lunch at the hotel restaurant and then settled into our room.  We waited until 3pm to head over to Machu Picchu, as we'd heard that's when the crowds start to disperse and it gets really quiet.  And since we stayed right at Machu Picchu, it was so nice to be able to just wander over.  We weren't disappointed!  It was one of those crazy feelings walking into such a famous place, unsure of where to start, unsure of what we were even looking at.  I found a spot along the tiered steps and just had to sit to take it all in.  It was a moment I'll never forget.
Machu Picchu in the Morning in the Fog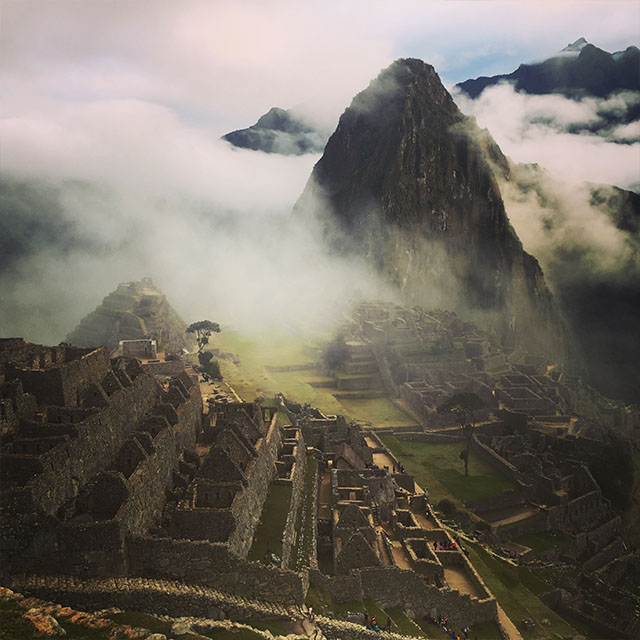 The following morning, we walked out of our hotel and were in line at the gates of Machu Picchu at 5:40am waiting for them to open at 6am.  Immediately after we got in the gates, we headed up to the Guard's House, which is where that typical famous photo of the sanctuary is taken.  It was dense fog the whole hike up (which is not easy by the way) but once we got up to the top, set up for photos and waited a bit, around 6:45am, the fog started to lift and break apart, showing an incredible view.  We were lucky to get that view though, as within 15 minutes it was blanketed with dense fog once again.  I'll never forget that view though, looking out over such a famous monument as the fog rolled in and out, imagining what it must have been like for the people that lived there all those years ago, seeing the same thing.  There are some places in the world that you truly just have to be there to understand what it feels like, Machu Picchu is one of those places and trust me, I was blown away by those views and all the thoughts that go with them in a place like this.
Traveling to Peru?
See all my posts on Peru!