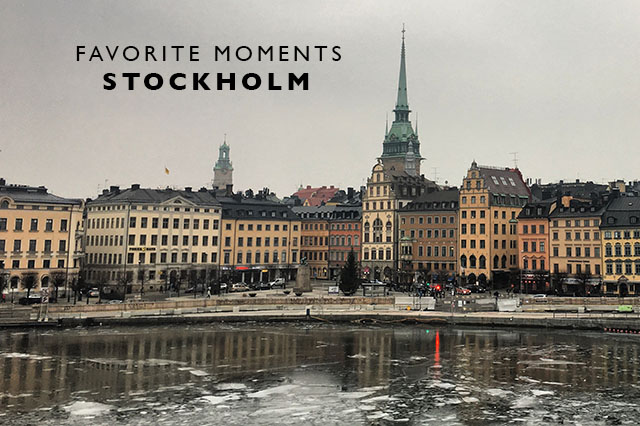 We escaped a couple weekends ago for a few days in Stockholm after we found an insanely cheap fare last year ($350 round trip from LA to Stockholm).  So we headed out Friday and came back Monday for a long weekend in one of Scandinavia's most famous cities, and after visiting and falling head over heels in love with Stockholm, I can definitely see why!  While we only had a really short visit, we knew immediately we'd be coming back and I can't wait to explore the Swedish capital again sometime soon!  But for now, we enjoyed our few days there and will always remember some of our favorite moments from our first time to Stockholm (even if most of them centered around food!).
The Best Steak of My Life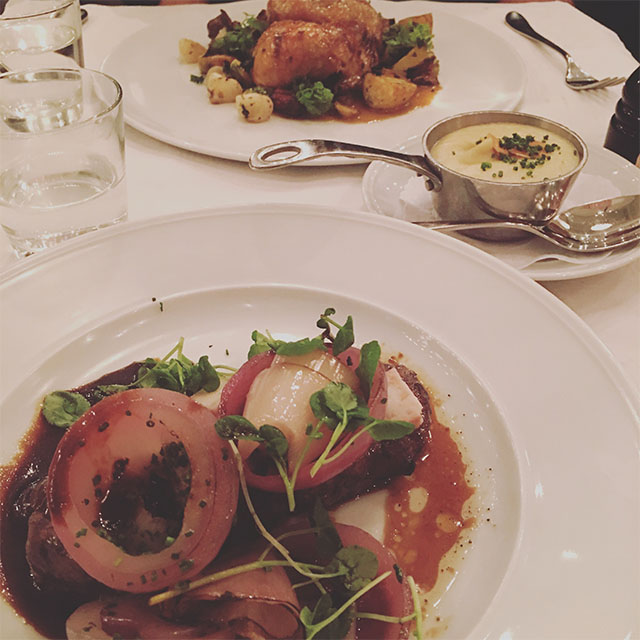 Upon arriving in the afternoon, we headed to our hotel, dropped our bags, freshened up and headed out in search of dinner.  We were starving and ended up at a really cute and well designed (but let's be real, everything is well designed in Stockholm) restaurant at the Central Train Station called Luzette.  In short, it was an incredible meal starting with French cheese and a glass of wine and ending with the best steak of my life with the most delicious onions I've ever tasted.  There is something about your first meal abroad when you travel, especially in Europe, everything just tastes so amazing and this one was no different!
Wandering Gamla Stan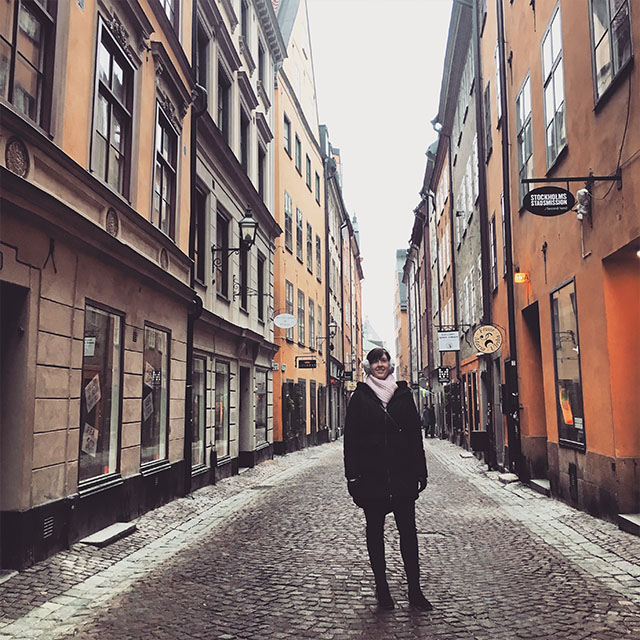 The next day we woke around 9am from jet lag, but since the sun had only risen at 8:30 it didn't really matter.  So we took our time, got ready and then headed across the bridge from our hotel (The Sheraton Stockholm which I'd highly recommend!) to Gamla Stan, the Old Town of the city.  I've seen a lot on Gamla Stan in my research, but it truly was one of the most beautiful Old Town's I've seen on our travels through Europe.  The colors, the cobblestones, the quietness of Sunday morning – it was so lovely and wonderful.  We even got stopped and asked a question about the parking meters, so we must have looked like locals out just for a Sunday stroll.  We wandered for a while, just taking it in, venturing down little back alleys and over cobbled hills – such a perfect morning.
Fika + Kanelbulle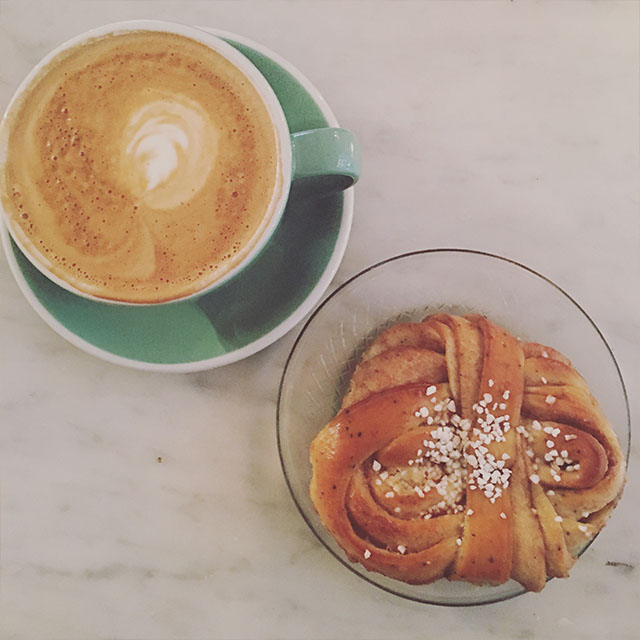 Now before going to Sweden, I read a lot about Fika.  Basically, it's a time that Swedes carve out of their days to really just stop and enjoy a cup of coffee or a treat in a bakery.  It's time to reflect, to chat with loved ones and just basically sign off of life for an hour or so.  We could really get into this tradition and we took full advantage while there.  Both of our mornings in the city, we started with long leisurely time in cafes having Kanelbulle (cinnamon buns) and coffee or tea.  The first day we loved Fabrique in Gamla Stan, the second, we ventured to the famous Vete-Katten.  Both were wonderful!
Meatballs for the People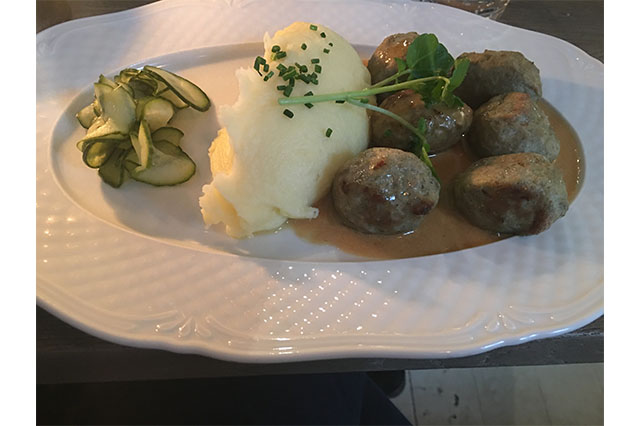 I had promised Nick that all we were planing on doing while in Stockholm for such a short period of time was to wander, eat cinnamon buns and Swedish meatballs.  And I delivered on that promise when we found a spot in the Katarina-Sofia area of the city called Meatballs for the People – and it did not disappoint!  They serve a variety of Swedish meatballs – Nick got reindeer, I got lamb, and they were delicious!
Traveling to Sweden?
See all of my posts on the country!