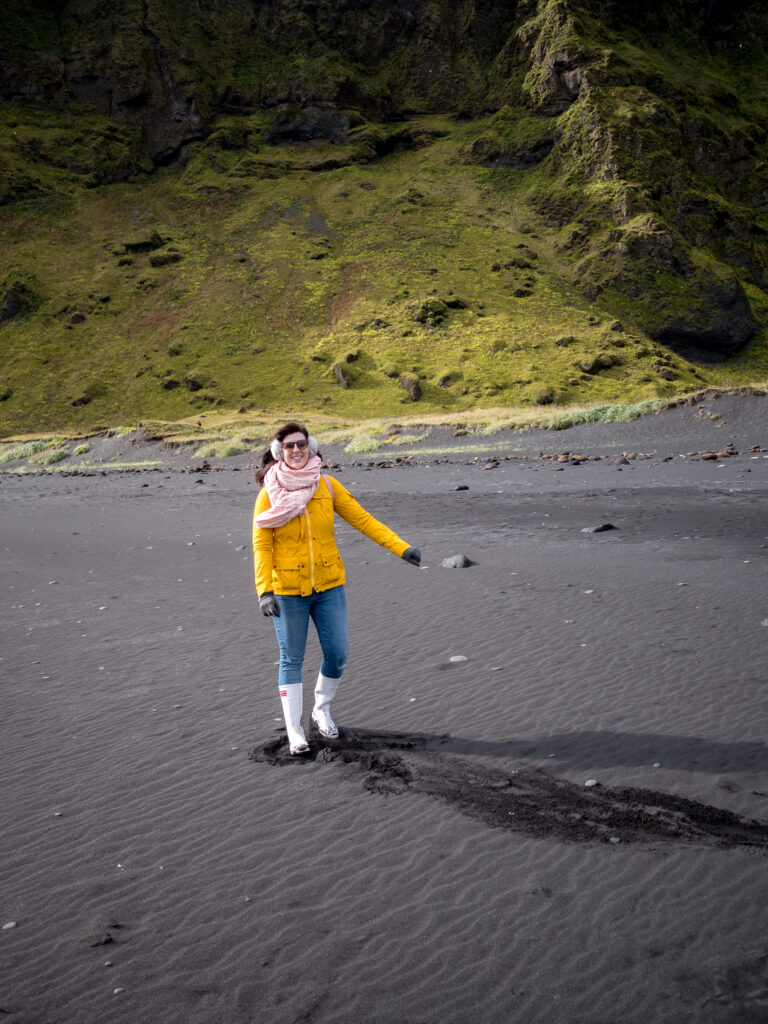 It seems like everybody is heading to Iceland these days.  And with super cheap fares and the incredible landscape, it's really no surprise.  Though I do miss the quiet Iceland we encountered on our first trip there over 4 years ago, the country is still one of my favorite places in the world and we're headed back there again this year in November.  While the country is getting more crowded and tourists are discovering this incredible place, there are still ways to make the most of your trip there and so so much to see and do.  So if you're thinking about heading to this amazing little island in the near future, here is my best advice for visiting Iceland.
Rent a Car + get the total insurance coverage for everything!
I've seen some bloggers out there telling you that you don't need a car in Iceland.  After 3 trips there, 2 with a car and 1 without, I can tell you without a doubt it's better with a car.  Rent a car, but the kicker is – and DO NOT forget this – get the total insurance coverage for everything including the windshield (they call is a windscreen).  Iceland is notorious for random showers of rock and sand as well as gravel roads that can reek havoc on a car – so get the full insurance package no matter how much it costs.  You'll thank me later!
Get out of Reykjavik.
While Reykjavik is a lovely quirky city, the real magic of Iceland is in the countryside.  The landscape of Iceland is other-worldly and while a day or two in Reykjavik is fine, spend the majority of your time in Iceland outside of the city.
Pick either West and North or East to Explore.
If you want to do a road trip in Iceland, there is a lot of driving involved and often in harsh weather.  So pick either the West and the North OR the East to explore.  If you head West and North, you can drive the Snæfellsnes peninsula and then head North to Akureyri.  This trip was one of the most breathtakingly beautiful places in the entire world I've ever seen.  OR go East and South and explore the black sand beaches of Vik and the many waterfalls that scatter throughout this region.  Don't try to do it all!
See the Golden Circle – but don't just see that.
The tourist trap of the Golden Circle in Iceland has become where everyone goes because of its proximity to Reykjavik and includes the massive waterfall Gullfoss, Geyser and Thingvellir National Park.  And while all three are beautiful and worth seeing – don't just see these.  Iceland is even more amazing when you get away from the tourist traps.
Experience the Arctic Winter.
We love Iceland so much that we have gone back multiple times and have another trip planned this year but it's an entirely different experience in the Winter versus in the Summer.  If you want to go in the Winter, it's an experience in itself to experience the Arctic Winter where you'll only get 4-5 hours of sunlight and sunrises and sunsets that span a few hours with incredible color.  Our first trip to Iceland was in November and we'll be back to explore more this November and the Arctic Winter is well worth experiencing in Iceland.
Experience the Midnight Sun.
And while the Arctic Winter is pretty amazing to experience, the Midnight Sun in the Summer is also a pretty amazing experience.  Our second visit to Iceland was at the end of May and we drove North to Akureyri.  We had about 22-23 hours of daylight and even when it was dark – it was wasn't ever truly dark.  We drove out to Godafoss, known as the Waterfall of the Gods in Northern Iceland at 3 in the morning and it was as bright as it would be around 10 in the morning.  It was a surreal experience to be sure!
Don't over plan.
The beauty of Iceland, especially driving around on your own, is to just stop as you see things.  And believe me, you'll be pulling over on the side of the road more than you know!  Iceland is insanely gorgeous and the landscape changes in moments, so don't over plan and just drive and stop, drive and stop and take it all in!
Stop for horses.
One of my absolutely favorite things about Iceland are the horses.  Along every highway you'll find horses with thick coats of fur.  Pull over, walk up to the fences and the horses will come running to you.  The Icelandic horses are super friendly and I can't even go every few miles without wanting to stop and visit with them!
Dress warm no matter the season.
Iceland is never hot and even in the Summer, you'll want to be prepared.  When we went in late May and drove North, we drove through a blizzard – so dress warm and for the weather always.  The weather is notoriously indecisive in Iceland so you might have a nice day that turns cold and windy just like that.  Be prepared and dress appropriately.
Headed to Iceland?