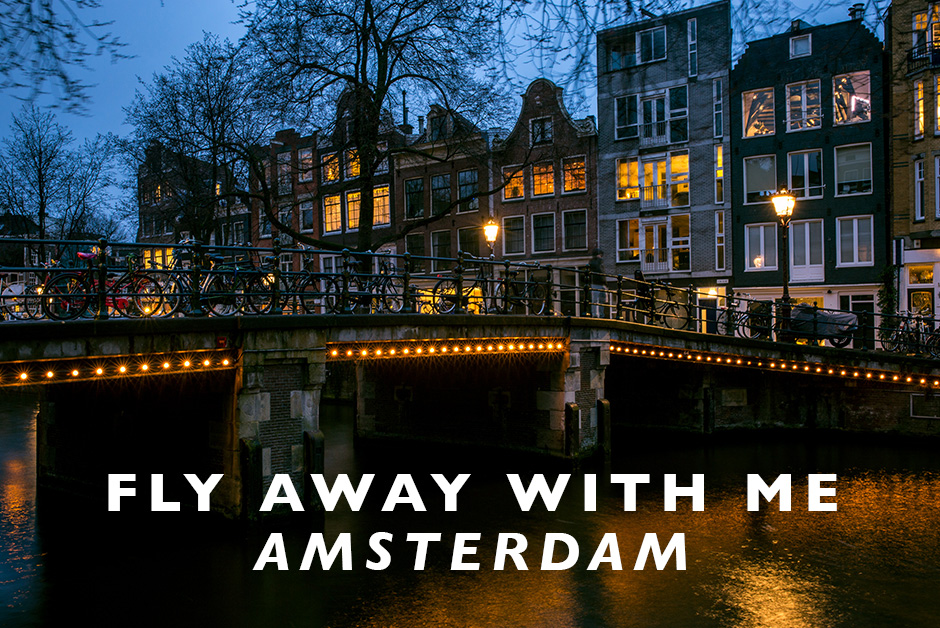 As we continue with my newest series, Fly Away With Me, next up, I'm highlighting a city I love dearly, Amsterdam.  I have actually been to Amsterdam more times than I can count as it was usually our stopover city on the way back to the States from Saudi when I was a kid.  We would fly through the Dutch city regularly each year and then as an adult, Nick and I have been through Amsterdam several times and it continues to be a favorite city of ours.
When I was little, I have vivid memories of Amsterdam and they aren't great.  Other than the stroopwafels we would have to buy when we went through the city, I have memories of walking down the streets and seeing people shooting up with drugs, needles around.  My parents always tell stories of turning on the TV in a hotel in Amsterdam and rushing to turn it off as porn came on.  In short, the Amsterdam of my childhood was pretty rough around the edges.  So when Nick and I went back as adults, I wasn't sure what to expect.  In the end, I was blown away by the difference.  Amsterdam might have a notoriety for drugs and its Red Light District, but the Amsterdam of today is wildly different than it's 80's and 90's version.  And the city today has made huge strides to clean up its image, still being able to keep it's liberal views but with a little bit more discretion and it's become one of my favorite places in the world!
Where it's located:
The Netherlands, Northern Europe
Amsterdam is located in The Netherlands, which is in Northern Europe bordering Belgium to the South, Germany to the East and the North Sea to the North.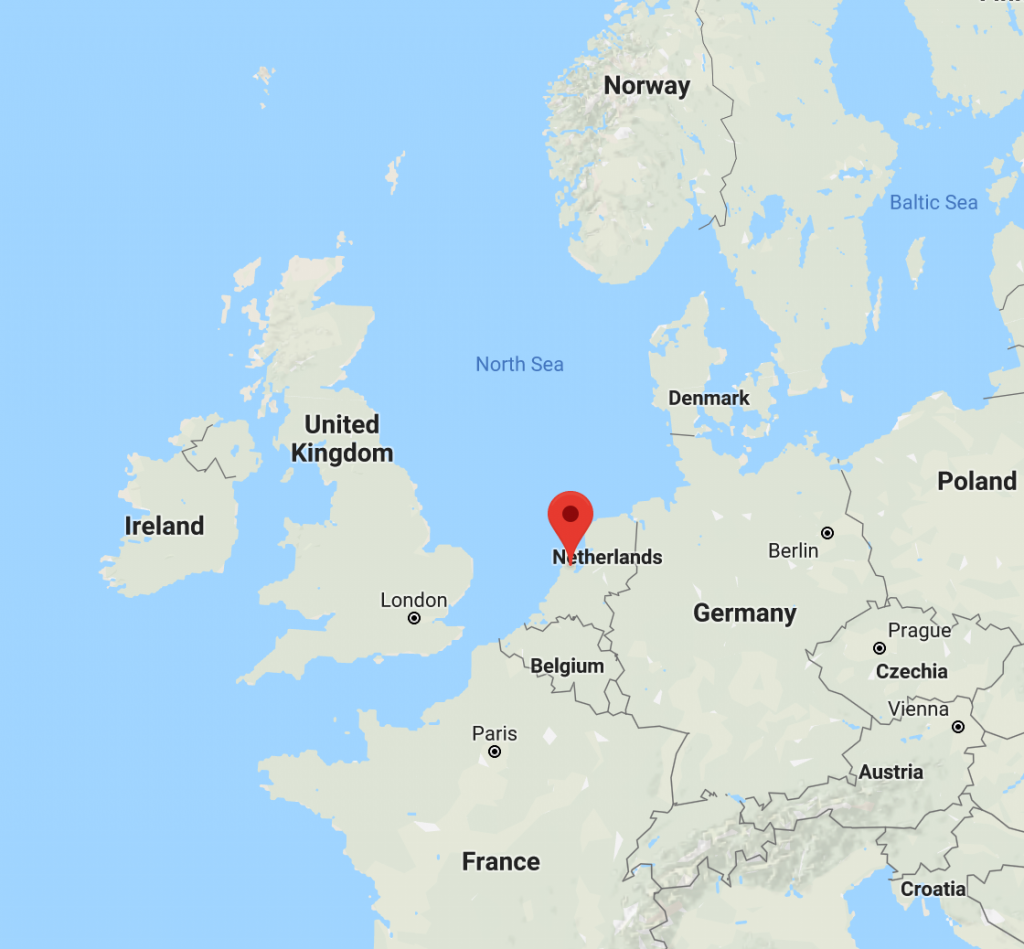 Majority Religion:
Christianity
Minority Religions:
Islam, Hinduism, Buddhism, Sikhism, Judaism
Common Misconceptions:
That drugs are available everywhere. The Netherlands are a very liberal country and yes, certain drugs are legal.  However, and that's a big however, while they were one of the first countries to adopt a more liberal policy on that front, many states in the USA and other countries around the world are also now jumping on board with legalizing marijuana and so this idea sort of just was happening in the Netherlands before other places.  As far as today, yes, you can buy drugs in Amsterdam in certain places, but they aren't all around.  For a family visiting Amsterdam, you can have a lovely trip without seeing anything having to do with drugs at all.
That the Red Light District is front and center for tourists.  To be honest, I've never actually been through the Red Light District because I have no interest in seeing it.  We've been through Amsterdam several times as adults and we've been able to avoid that area and see the areas we want to see very easily.  The city has so much more than the Red Light District and it's entirely possible to skip it entirely.
That the weather is terrible.  While yes, the Netherlands can get very cold and rainy in the Winters, it can also have some beautiful weather throughout the year.  I've visited in the late Summer, late Fall and mid-Spring and each time of the year has had some good days and some rainy cold days.  But regardless, there is so much to see and do in the city that the weather shouldn't hinder you too much!
That everyone is high.  Because of its liberal views, Amsterdam generally gets the connotation that everyone is high all the time.  That could not be further from the truth and actually, I would argue because more is legal and available, it lessons the recklessness of people.  Everyone is living their lives, going to work, raising families, etc., just like everywhere else.
That there is lots of crime.  Due to its position on prostitution and drugs, often people think that there is a lot of crime in Amsterdam.  When in fact, Amsterdam is actually an incredibly safe city and always ranks high on the safest cities in the world list.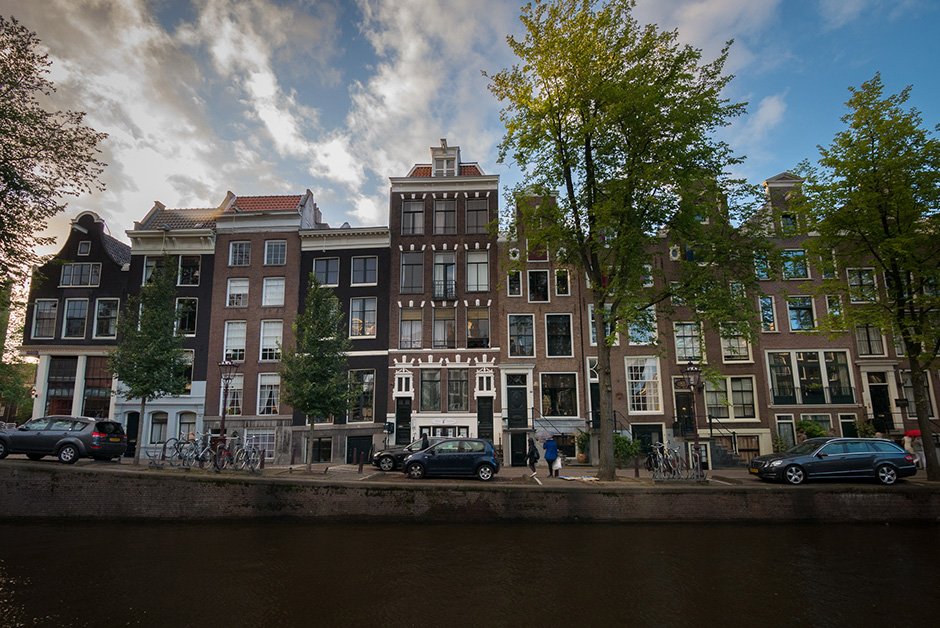 Do, Eat, See:
DO: Walk the Nine Streets and the Jordaan | Bring a warm coat with a hood! | Take a canal cruise
EAT: Stoopwafels | Dutch pancakes | Gouda Cheese | Bitterballen
SEE: the Anne Frank House | the Canal District | Vondel Park
See the rest of my Amsterdam posts here.
Why you should visit:
Amsterdam is an amazing city and is well worth a visit regardless of time of year.  The food, the architecture, the history, all lend themselves to an incredible European experience and looking past the misconceptions, you'll love Amsterdam for the amazing city it is!
Traveling to The Netherlands?
See all of my posts on the country!