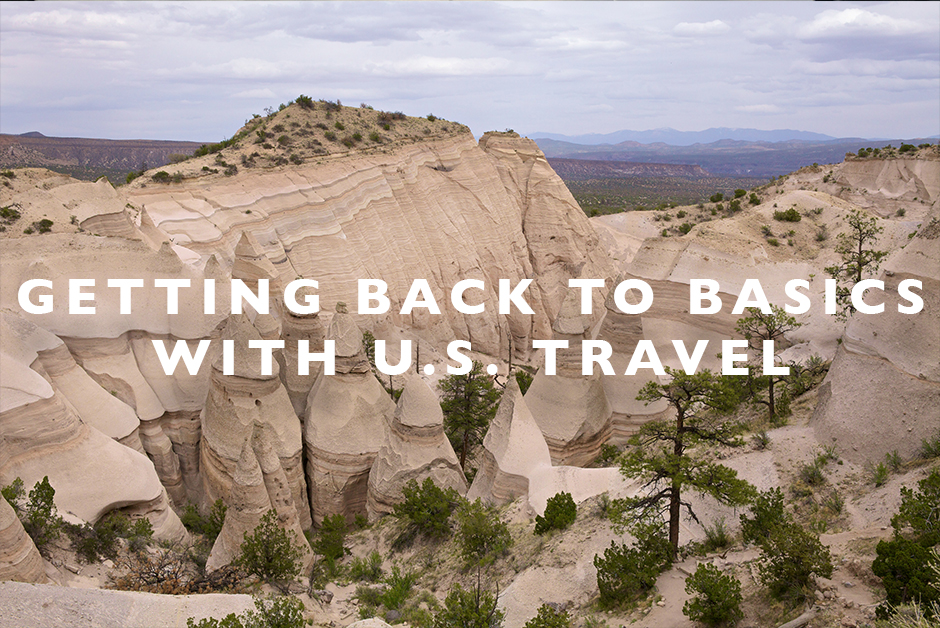 A decade ago, Nick and I started traveling regularly.  After falling in love with travel on our honeymoon in London and Paris, we spent the first years of our marriage traveling regularly, most of the time at least once a month.  And in those first years of travel, while we did do one or two international trips a year, most of trips were traveling to places in the US on the weekends.  We'd take a Friday or Monday off and try to make the most of our weekends to use the least amount of vacation days off from work as possible.  We wanted to see our own country, as well as the rest of the world, and those early travel years made me so very grateful for the opportunities to see what was in the country we call home.  
The United States is incredibly diverse and while it's romantic and exciting to jet off to Europe or Asia or somewhere far away and foreign, it's often the places in your own backyard and a quick flight away that can offer something even more – an understanding of your own country.  I don't think you can fully understand the dynamics of the United States without seeing the South in places like Charleston or New Orleans, without walking the chaotic but energy-filled streets of New York City.  I don't think you can fully realize the vastness of this country without standing above the Grand Canyon or understand the beauty without driving the California Coastline.  I don't think you can fully understand the history of America without roaming through Washington D.C.'s monuments or comprehend the dire warnings of climate change without witnessing Alaska's glaciers melting away firsthand.  I count myself incredibly fortunate to have seen so much of my home country, a country that is as vast and far reaching in terms of land mass as it is diverse in terms of its people.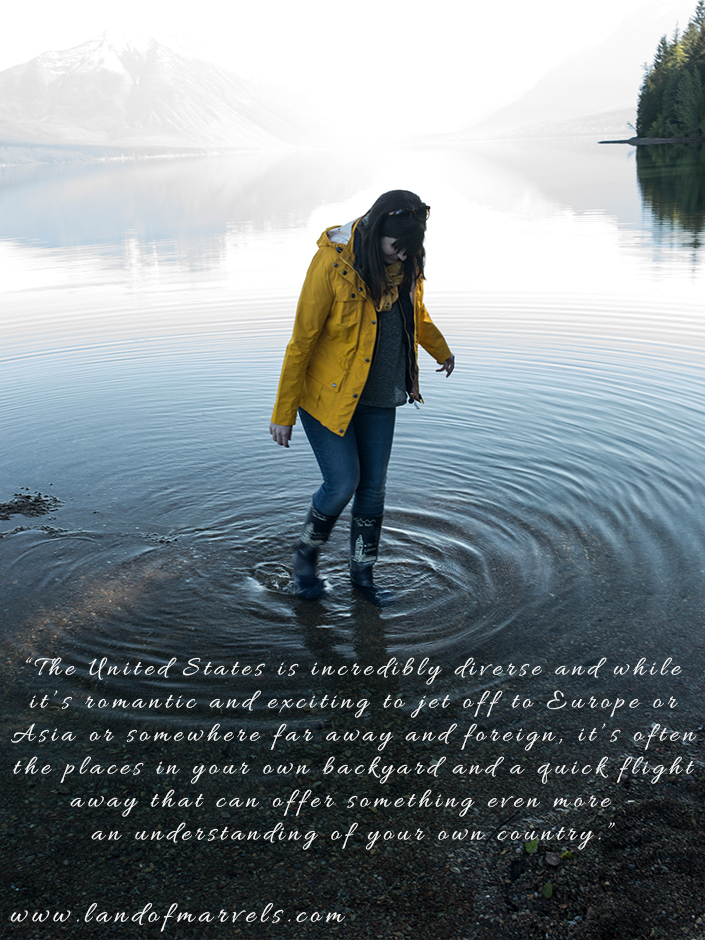 In those first several years of travel, Nick and I traveled a lot of the US.  We went from Alaska to Wyoming, Hawaii to New England.  And in those experiences, I came away with this perspective: you don't have to go far or spend a ton of money to travel.  Of course, Paris is constantly calling my name and I'd never tell anyone not to travel internationally as well, because that kind of travel is really important too, for entirely different reasons.  But if you're American and you want to travel, this country around you has so much to offer.
Nick and I recently escaped to Las Vegas for a long weekend in January and while it wasn't our first trip there, as we sat in the airport in Portland waiting for our flight, it brought me back to all those weekend trips we did all those years ago, heading out on an adventure for a few days, simply to experience somewhere in our own country.  A two hour flight away and we spent three days in a place entirely different than our normal routine, we ate good food, met new people, saw new things.  That experience in general is what travel should be, it should open your eyes to new experiences, new things.  It should expand your horizons and teach you something, no matter if you're driving an hour away from your home or flying across the country.  
I could go on and on about some of the most amazing places I've seen around the world, but there is something so very fulfilling about traveling your own country most of all.  At a time in the United States when we are so very divided politically, I think it's really vital for us as Americans to see how different people live, how different areas of the country are different than our own.  It's important to eat different foods, to understand different cultures.  It's vital to hear people's stories and understand our differences.  
After our long weekend in Las Vegas, it inspired me deeply to get back to basics with our travels this year and I'm so excited to explore places in my home country this year.  We've got an amazing line up of US spots that we're traveling to in the first part of the year in 2020 and the experiences ahead are going to be incredible, I just know it.  We'll head out on a road trip in March through Idaho, Utah and Arizona with stops in Boise, Salt Lake City, Arches, Monument Valley, Bryce Canyon and Zion National Parks. We've got a weekend planned to explore Chicago for a city break and a couple trips back to Hawaii to explore the islands a little deeper.  I can't wait for more explorations of the US this year and in the years to come!
So if you're just starting out traveling or if you've traveled a lot internationally but haven't really seen your own country, I urge you to take more local trips this year.  We need more people to see America, we need more Americans to see America.  We're at a turning point in our world and in our country where we all see each other as more different than alike, not taking the time to experience something different or see someone else's way of life.  Travel helps us break down that divide.  It helps us understand, it helps us open our mind.  So from Boston to New Mexico, Hawaii to New Orleans, I urge you to spend the time this year to see what's around you.  Whether that means driving an hour from where you live or flying across the country, there is so much to amaze you in America, so much to see and learn.  I'm so excited to get back the basics of local travel this year and I hope you all love seeing America as much as I do!