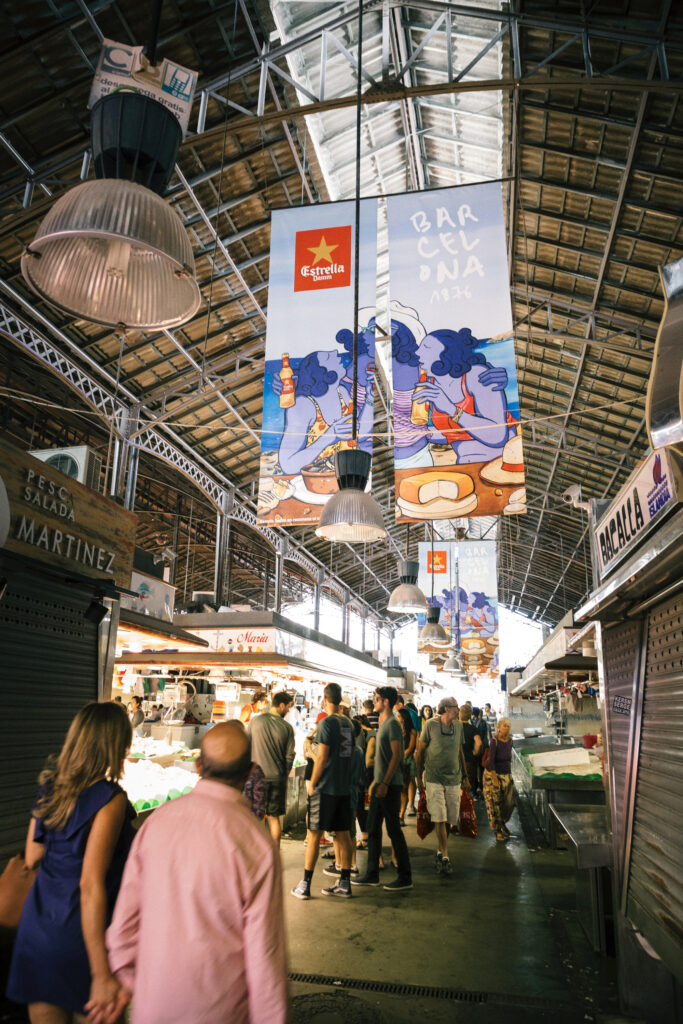 I'll be honest, after traveling so much, I sometimes forget how daunting it can be to just be starting out traveling or going on your first big trip. So if you're a beginner to the travel world, I've rounded up new advice and old posts here on Land of Marvels that can help you plan the trip of your dreams on the first go.  Here's how to travel if you never have before with your very own beginners guide to travel!
Figure out where you want to go.
The first step if you haven't traveled much before, is figuring out your destination.  With so many places around the world worth of seeing, sometimes this can be a daunting task.  I written about this task and offered my suggestions on how to pick a destination, but it really comes down to where your heart is telling you to go!  Where has always been your top place to see?  Have you pinned 10 million photos of a certain place that you just have to go to?  There's your answer on where to go.
Here are some other posts to help you pick a destination if you aren't sure on where to go:
Vacation Ideas that you Can Actually Afford – Goes into several places around the world that are cheap to travel to.
10 of the Dreamiest Experiences on the Planet – Goes through some of the dreamiest escapes you could ever ask for.
4 Types of Trips Worth Taking – Goes into different destinations you might like based on your likes and dislikes.
5 Epic Trips of a Lifetime – Goes into 5 incredible trips you'll never forget.
Now that you know where you want to go, start the research and planning process.
This part of the process has a bunch of steps and I'll link all of my previous posts on each subject in an effort to help walk you through this process so that it can go as smoothly as possible.  Most people find the research and planning process of a trip the most daunting.  I actually love this part so here are my best tips for researching and planning a trip that will hopefully offer some insider advice for you planning your first big trip.
Do your research with travel guides.
I like to look to travel guides when researching a trip, sometimes even before I go online for research. Some travel guides I like are LUXE guides and Wallpaper guides.
Do research online.
After looking at various travel guides, I head online for research.  I look at travel blogs like World of Wanderlust and Hand Luggage Only to start as my go-to's.  Then I head to Pinterest and finish up more research there looking for places to go within my chosen destination or try to find more in depth posts on my location.
The research part of the process should be all about collecting information and photos of what you might want to do and see in a location.  I make a folder on my computer with everything I've found and then start to narrow it down in the next step as I make an itinerary and dig a little deeper.
Set up an Itinerary and start booking flights and hotels.
Here are some of my best posts on setting up an itinerary, filling it out and secrets from a frequent traveler on how best to book flights and hotels for the best deals.
Book your Flight!  – I always do this first and then book everything else around the flights.
A Video Guide to Booking Travel – Goes through my process of making an itinerary and shows all the sites I use to book all flights and hotels for a trip.
How to Make a Trip Itinerary – Goes through how I make an itinerary for all of our trips and how I organize all trip information.
Criteria for Picking Flights – Goes through the criteria I look for when booking flights and how to get the best deals and make your trip the easiest it can be.
How I Pick a Hotel –Goes through all my criteria for booking a hotel and how I pick the right one.
Secrets of Booking Travel : Accommodation – Goes through how I find hotels and ultimately how to pick the right one.
When to Stay in Tourist Areas (and when not to) – Goes through major cities around the world, breaking down when it's worth it to stay in more touristy areas and when it's worth it to go a little off the beaten path.
Secrets of Booking Travel : Itinerary and Activities – Goes through how to fill out an itinerary and make sure everything gets booked before your trip that needs to be. Includes my PDF version of an itinerary too!
Secrets of Booking Travel : Getting Around – Once your large flights and hotels are booked, this posts goes through how to get around once there.
Get ready for your trip!
Your trip is finally upon you and you're traveling for the first time and it's so exciting!  But it can also be scary and uncertain, so here are my best posts for everything you should know before heading out on this incredible trip before you!
How to Prepare for An International Trip – Goes through everything you need to know before an International trip for the first time.
How to Fly Better – Goes through my tips on how to have a great flight.
My Must Haves for Travel Days – Goes through each of the items that makes a travel day easier for me.
The Travel Tech Items I Can't Travel Without – All the tech items you'll need to make your trip amazing.
Secrets of a Frequent Traveler – Goes through my best tried and true tips over the years for an amazing trip.
How to Travel More Deeply – Goes through all my tips to really take in everything you can in a place, even if you're only there for a short time.
How to Avoid Crowds at Landmarks Around the World – Goes into how to see the most famous spots around the world without the crowds!
5 Things Not to Do While Traveling – Goes into what you should NOT do when on the road.
What to Do the Day Before you Travel – All the things that you should do at home before you travel.
That's it for the Beginners guide to travel… now you head off on an amazing adventure!