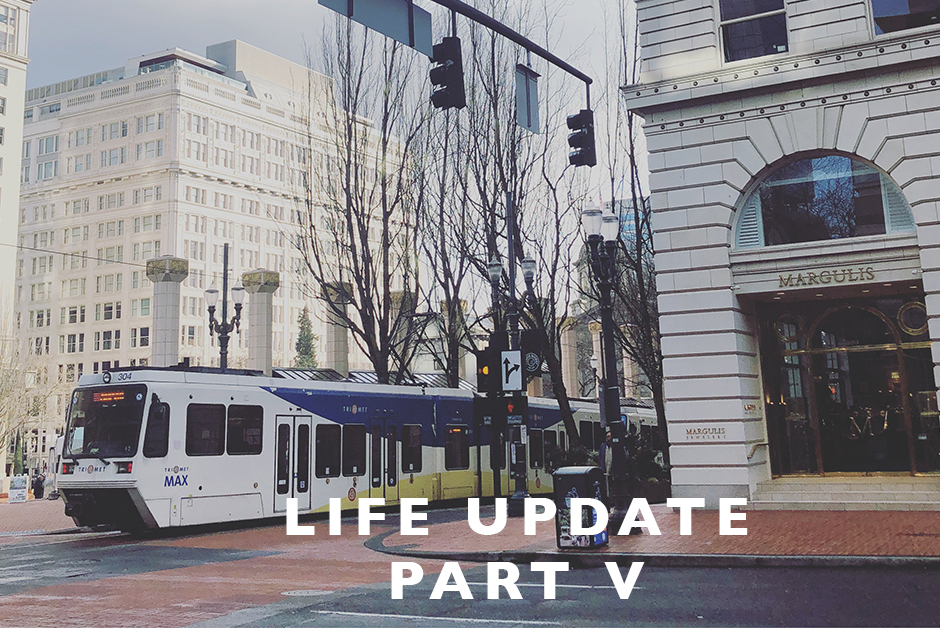 Does it seem to you guys like the world is on fire?  Yea, me too.  I don't really have a lot of words to express everything I'm feeling as of late.  From getting furloughed by the architectural firm I work for (the entire office was furloughed!) to watching the chaos and sadness around the world right now, it's a strange time in our lives. While we're all adjusting to our new normals, I thought it would be good timing to let you know what I'm up to with another life update and what I'm doing now and looking forward to once all of this is over down the road!
Life + Everyday
Nick and I have been staying at home for last couple weeks in order to self-isolate during the Coronavirus pandemic and in an effort to keep ourselves healthy as well as those around us.  We're working on projects we haven't had a chance to get to, binging our favorite TV shows and generally just laying low until hopefully this epidemic subsides.
I've also spent most of the first part of the year behind the scenes re-launching my design company in Portland, Reverie Design Studio.  After taking a year off to work on my macaron bakery which I decided to close in December, I'm throwing myself full force into design again and I'm loving it.  I recently launched new Interior Design Packages starting at just $100 to help people design their homes anywhere in the world.  If you haven't checked those out yet, here is where you can find all the info.  While everyone is at home for a while, if you need help designing your home or you know someone who does, feel free to reach out!  I'm hoping these packages will offer help to people that need it and keep budgets really low.  Design shouldn't cost exorbitant amounts and that's why I created these new residential packages!  And while everyone is stuck at home, maybe you want a little bit of design help from afar?  Let me know!
Travel
After a foodie weekend in Las Vegas in January, we've pretty much been in Portland except for a couple trips up to the Seattle area for Nick's work back in February before all the travel restrictions kicked in.  I actually had a ton of travel booked for this Spring and was so looking forward to really getting back into it after a slow travel year last year, but looking ahead, I'm not sure the next time we'll be able to travel.  We canceled a roadtrip through the National Parks in Utah like Arches and Monument Valley that we should be on right now, but are instead home like everyone else.  I was also supposed to be in Hawaii mid-April to help my parents start the process of moving (they are supposed to move to Southern California in June) but it doesn't look like that's happening either at the moment.  Also, in the works was a weekend trip to Chicago at the beginning of May that I'm not banking on.  At the moment, my only glimmer of hope is perhaps our trip to Iceland at the very end of May… but we won't know until way closer to the dates if that might work out.
As someone who loves to travel, this whole virus pandemic and resulting travel restrictions has really gotten to me.  The idea that our freedom of movement is so stifled right now is a hard thing to stomach.  I'm hoping that in the coming months, we're able to find a balance to control the virus and allow people to start moving again.  Fingers crossed!
House Renovation
When we bought our house, we initially thought we probably would only be here for a couple years and we'd flip it after doing some much needed work to the property.  However, earlier this year, when we looked ahead at the year and our schedules, as well as our professional and personal goals for the year, we realized a move probably wasn't the best thing to do this year.  And now with the world changing so fast due to the virus, we are thankful for where we are and that we decided to stay anyways.  We decided to spend this year in 2020 as our DIY year and doing projects that are cheap and quick.  We tackled a lot of big projects last year that we had to hire out for, so this year, we're working on the projects that we can do ourselves for a smaller budget and going from there.  So far in the DIY projects I've painted my range hood stainless steel as well as painting my linoleum floor tiles in our downstairs bathroom (post coming soon!).  We've got lots of DIY stuff in the works and I can't wait to share!
Stay safe and healthy everybody!